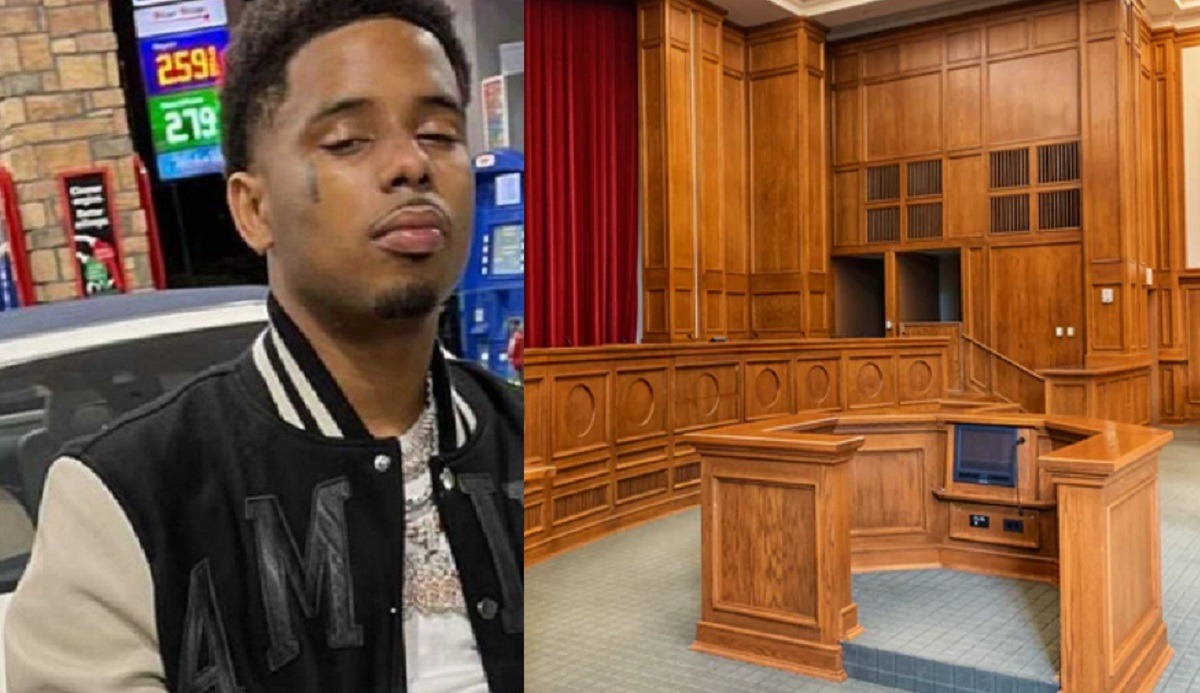 Pooh Shiesty got some bad news today regarding is current charges. A Florida State judge revoked Pooh Shiesty's bond, which was set a $30,000. He will now have to stay in jail until his trial date, which could be a long time from now. The reason behind this development dates back to October of last year.
Given Pooh Shiesty's new charges related to a shooting at KOD nightclub, the $30K bond set for the Bay Harbor shooting back in October was revoked. This was most likely, because the judge now considers him a danger to society. Pooh Shiesty has the opportunity to appeal the decision, but his lawyers will have to find convincing new evidence or a new witness to make that happen.
Surveillance footage from the Pooh Shiesty shooting in October can be seen in the video below.
In May Pooh Shiesty was accused of shooting a security guard at KOD nightclub. However, he is claiming self defense, because he was allegedly retaliating to being robbed of $40,000 in cash while on stage.
If found guilty he is facing a maximum of 20 years in prison.
Author: JordanThrilla Staff