Things are coming full circle for the DaBaby's career, and not in a good way. His downfall started in July of last year when decided to go on an unprovoked rant targeting the LGBTQ community during a performance at Rolling Loud. In wake of his comments the cancelling started immediately with Dua Lipa removing him from their hit single. Now over 1 year later DaBaby is having trouble selling tickets for his concerts even at tiny venues, so his promotion team is taking drastic, but sad measures.
Details About DaBaby's 'Buy One Get One Free' BOGO Ticket Sale for Concert Venue with Only 1,200 Seats
On November 15 DaBaby is holding a concert in Birmingham, Alabama at a venue that can allegedly only hold about 1,200 people. The tickets which go for $22 a pop are not selling well, so his promotion team came up with an idea that shows just how far he has fallen. According to the promo for the event there is a 'buy one get one free' sale DaBaby's concert. The catch is the tickets are non-refundable, so once you bite you can give it back. DaBaby went from selling out arenas to struggling to sell out the equivalent of a small high school gym.
It's no surprise that social media is going in on him.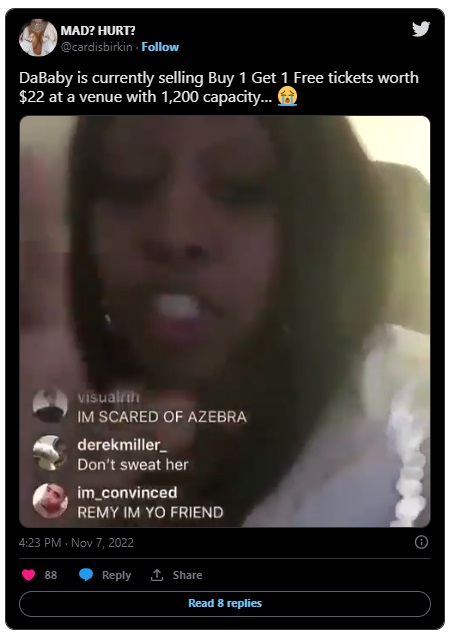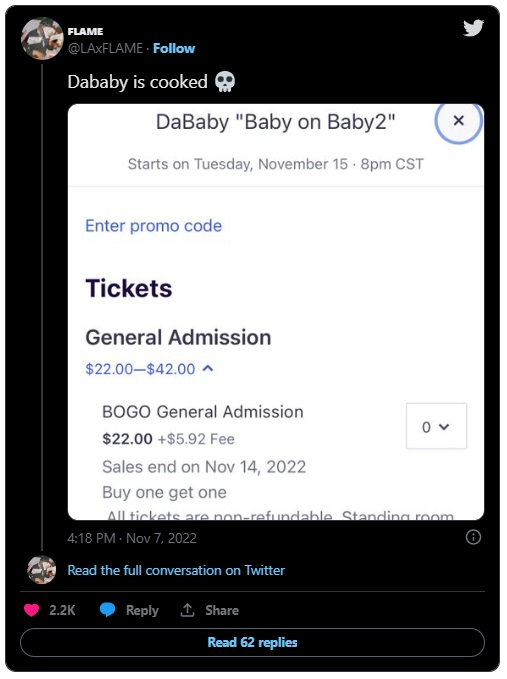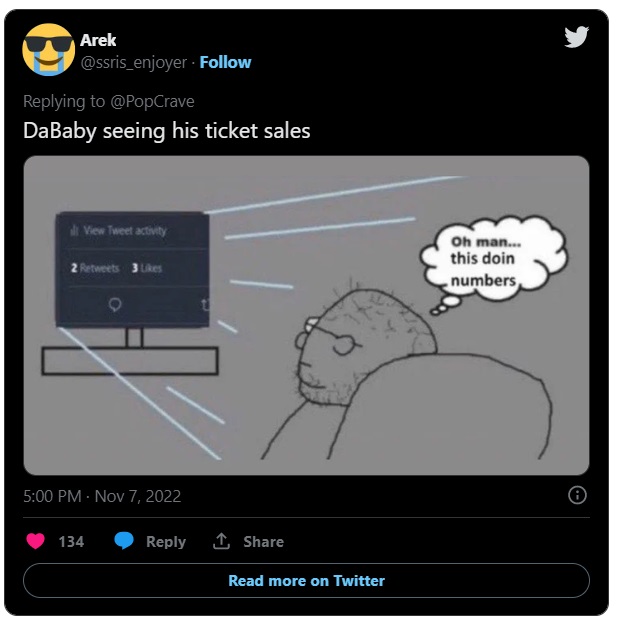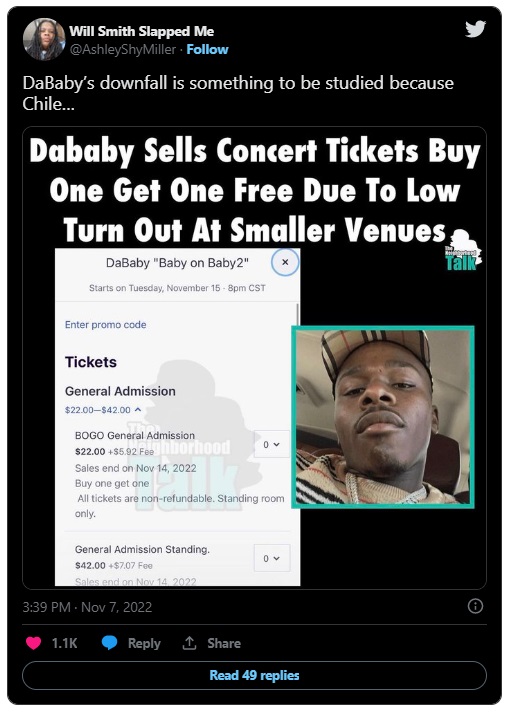 The craziest part about DaBaby doing BOGO ticket sales for his concert is that his career went downhill only after he went at the LGBTQ community. His career survived shooting a young man in Walmart who was allegedly just trying to get an autograph, beating up hotel workers, and allegations of abusing his girlfriend. At the end of the day he brought this all on himself, so he can't blame anyone for what's happening.