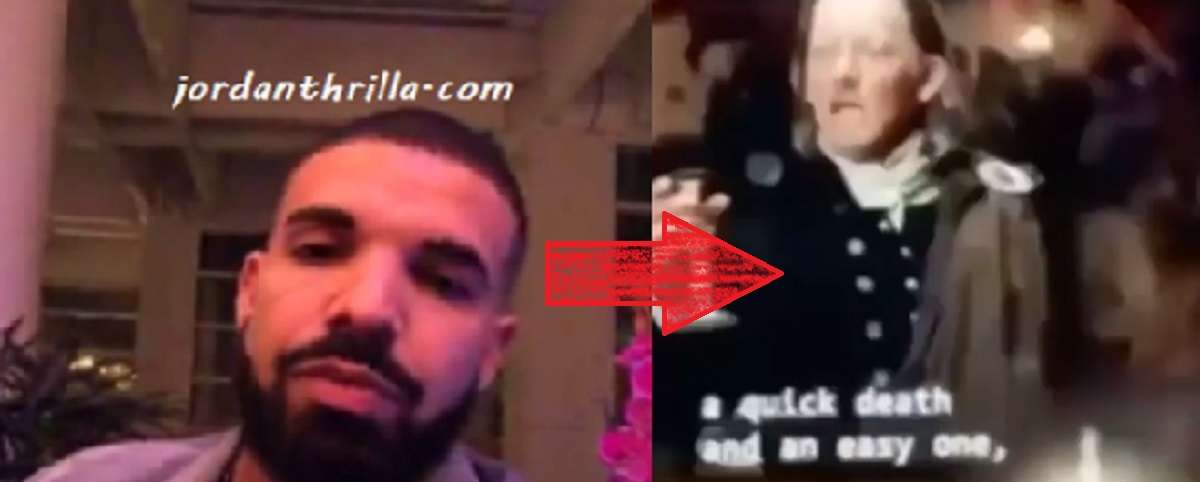 Did Drake steal lyrics on Popstar from an Irish Man's Toast? New evidence is showing that Drake copied lyrics from an Irish man who made a toast in 2015, and used them in Popstar in 2020.
In particular when Drake says "I want long life a legendary one. I want quick death and easy one. I want a pretty girl and honest one. I want his drink and another one", these Popstar lines are copied from the Irish man's Toast. These are literally almost all the same words that an Irish man said during the toast video from 2015.
It appears Drake stole the Irish man's toast lyrics, and used them as his on Popstar without giving him any credit. This seems almost like the Quentin Miller situation all over again, but taken to a new level of shadiness.
Take a look at the video evidence.
Press the unmute button on the bottom right of the video if you hear no sound.

It's tough to say this is a coincidence when almost everything Drake says in the Popstar lyrics matches what the Irish man says during his toast. Presumably Drake probably thought people wouldn't think to look at an Irish video for the lyrics from his Popstar song.
This situation looks extra fishy on Drake's part, because he was caught possibly stealing lyrics for GREECE from OZMUSIQE not too long ago. It appears Drake may still be on that Quentin Miller type of time.
Author: JordanThrilla