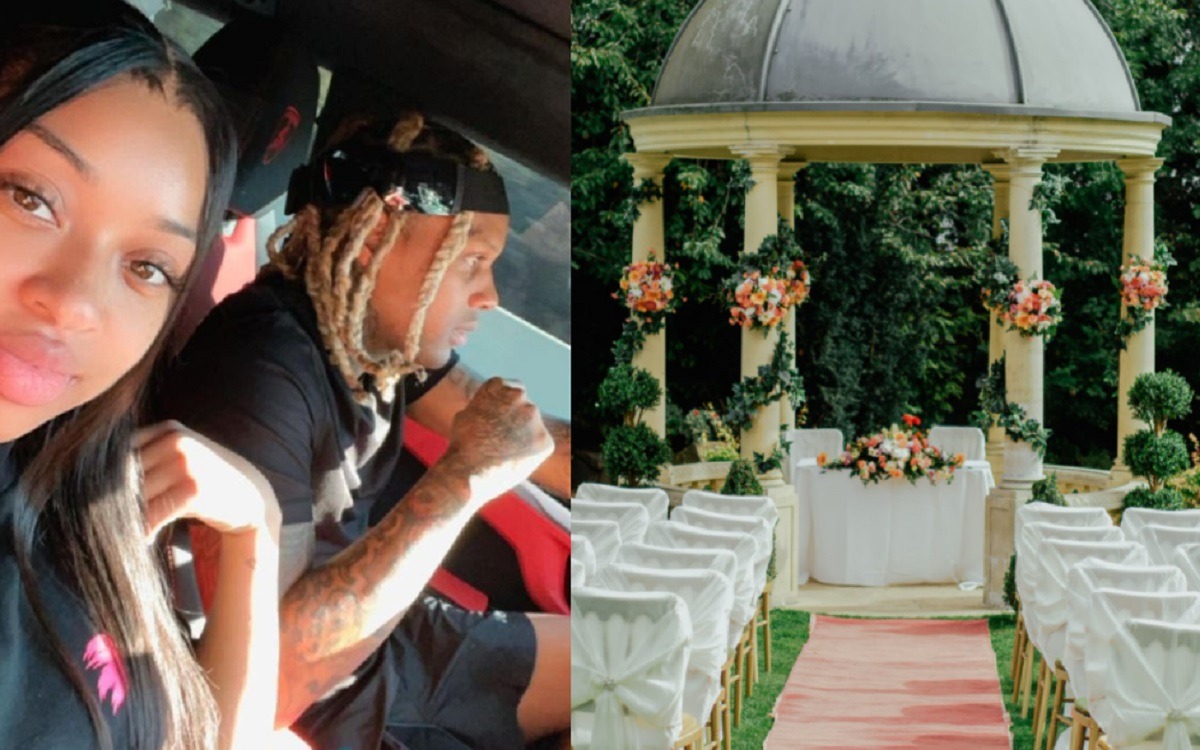 The Hip-hop world knows that Lil Durk is madly in love with India Royale. They seem like the perfect couple in terms of the way they publicly support each other. The one thing that's missing from their relationship is the ring on their fingers, but that could all change soon.
Is Lil Durk getting Married to India Royale on His Birthday?
In a viral post on Instagram Lil Durk revealed what his birthday wishes are, and it couldn't have been a more romantic gesture to his girlfriend. Lil Durk wants to marry India Royale on his birthday, and also try getting her pregnant. They currently have a daughter named Willow together, but he wants to begin the process of adding another kid to their family on his birthday.
Take a look.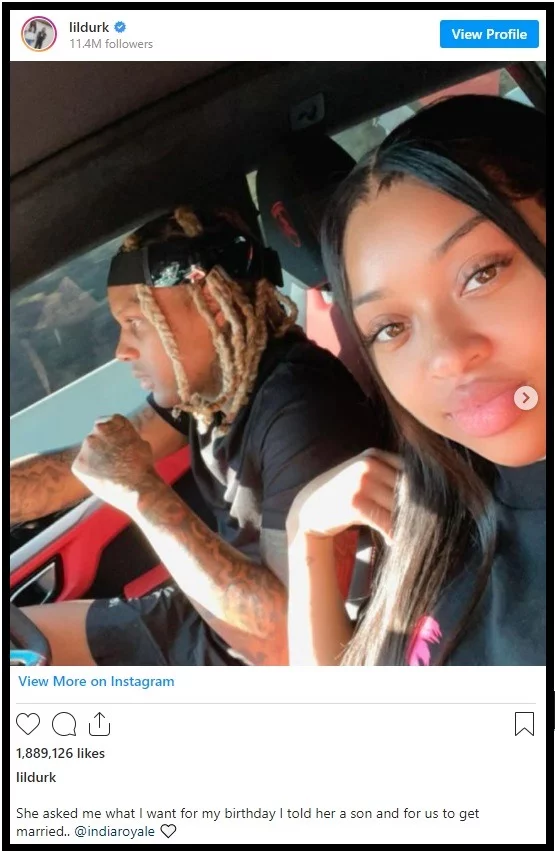 When is Lil Durk's Birthday?
Lil Durk's birthday is on October 19, which is only 8 days away. He will be turning 29 years old.
The world will find out soon if Lil Durk puts a ring on India Royale's finger, and puts another baby inside her too. It seems Lil Durk loves the father life, and now wants to experience being a husband too. He's definitely a Certified Lover Boy like Drake would say.
Author: JordanThrilla Staff