The sage of Casanova vs Troy Ave is still going strong years later, an the latest development was a Caswell Senior aka Casanova paperwork party. In a viral Instagram post Troy Ave exposed Casanova snitched on his friend Classik aka Corey Scott with leaked paperwork. Classik caught second degree murder and robbery charges after the alleged confession from Casanova in these legal documents.
According to the leaked paperwork Casanova snitched on Classik after police came to his house to interview him while his mother was there. During that conversation Casanova told police that he arrived home to find his room had been broken into and Evisu jeans stolen, and then shortly after Classik, Kaa, Moolie, and Kenny arrived at his house. At this point it seems Casanova told police he heard Classik talking about murdering somebody while he was listening to them through the walls of another room in his house.
Here is the leaked Casanova snitch paperwork, and Troy Ave's statement reacting to it.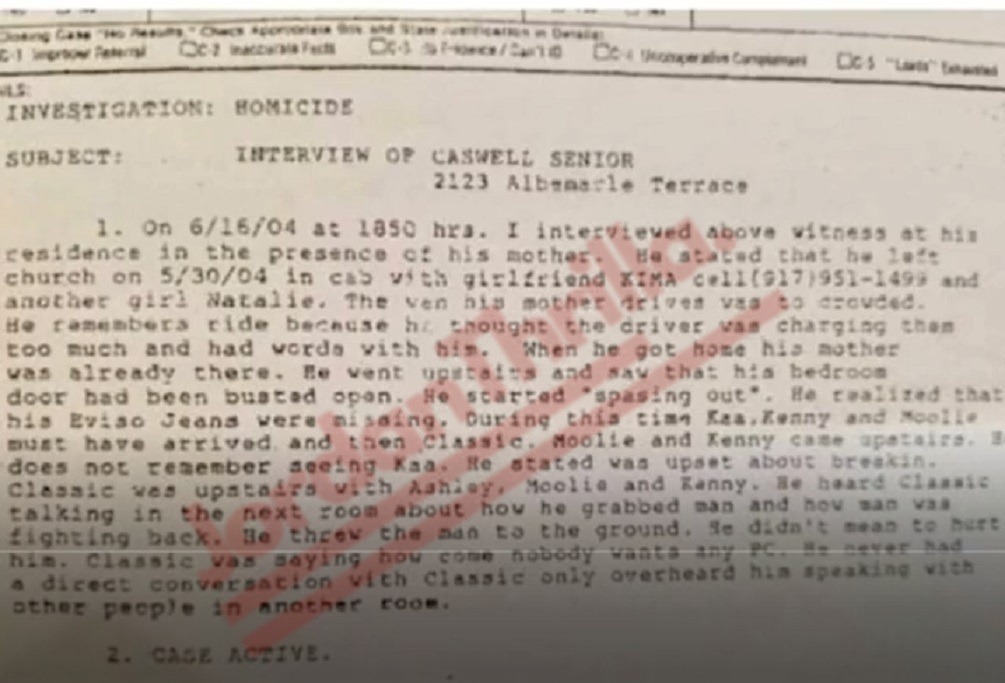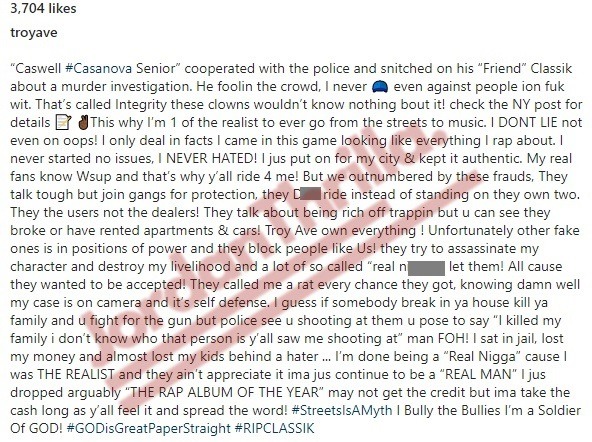 If that paperwork is real and Casanova snitched on Classik it puts into question many of the things he has said in the past. Troy Ave released this paperwork to promote his "Kill or Killed Album", but regardless of the motive it seems like those legal documents are the real deal.
Meek Mill's unhealthy diet seems lightweight compared to Saweetie's.
Author: JordanThrilla Staff