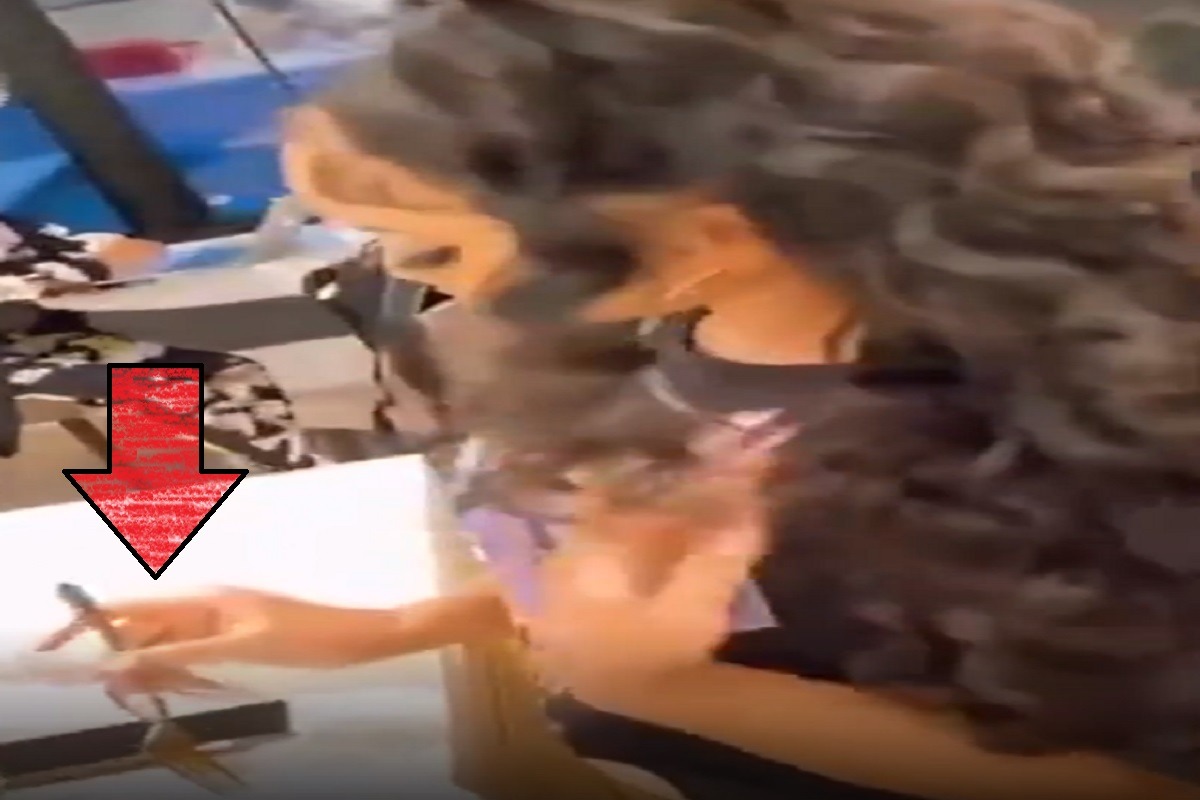 Saweetie's unhealthy diet is going viral after she revealed her choice of sandwich that left many people with an instant stomach ache. Saweetie eats Fish Filet Ice cream sandwiches. A viral photo showed Saweetie's fish filet sandwich smothered with cookies and cream ice cream.
Her choice of food made people look back and realize that Saweetie always had a habit of eating some of the most unhealthy dishes you can imagine. Some people think Saweetie passing gas must have been really smelly and traumatizing for Quavo while they were living together. Take a look at Saweetie's fish filet ice cream sandwich, and other incidents of her unhealthy food choices.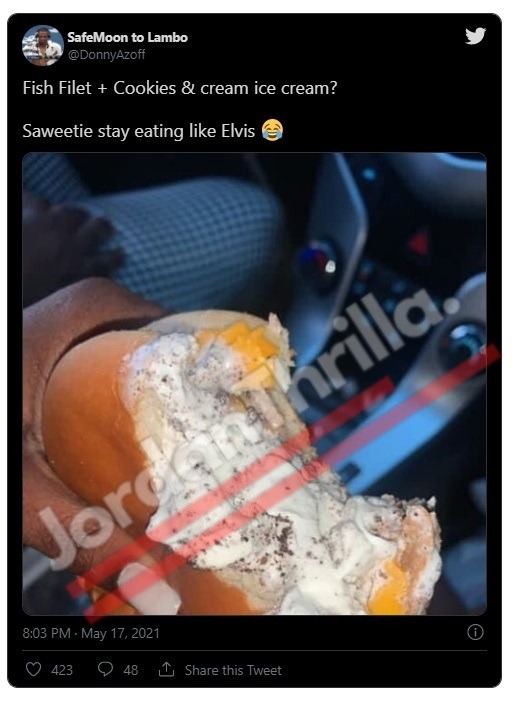 If you think that's bad take a look at Saweetie putting ranch on her spaghetti.
It gets worse, take a look at Saweetie putting hot Cheetos on pizza, and Ramen noodle seasoning on Oysters.

Saweetie's unhealthy diet makes your stomach burn without even taking a bite. The amount of sodium and fat in those meals is probably more dangerous than COVID-19. Meek Mill's unhealthy diet seems lightweight compared to Saweetie's.