Hashtag MoneyBaggJoe is going viral, because people are turning Joe Biden into rapper MoneyBaggYo for passing the much needed stimulus check bill. The trend started with a video showing someone created Biden Buckz Stimmy Packz marijuana packages. Then an edited video appears of Joe Biden with dreadlocks counting money in the trap.
It didn't end there was people started to flood social media with memes of the Rapper Joe Biden aka MoneyBaggJoe. First check out the videos that got the trend started.
The Biden Buckz Stimmy Packz packaging might be one of the funniest things ever seen. On the front cover Joe Biden is holding his gold chain while swaggered out in a Biden Harris shirt. The second video is the result of some top level editing. Here are some MoneyBaggJoe reactions these videos gave birth to.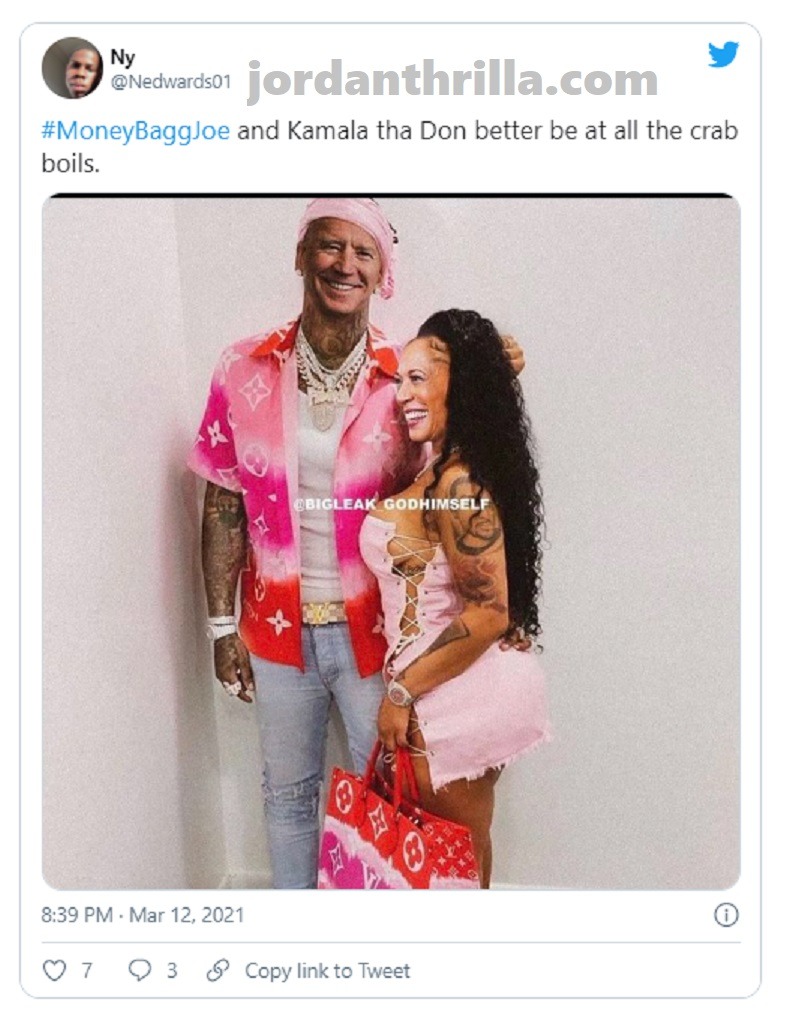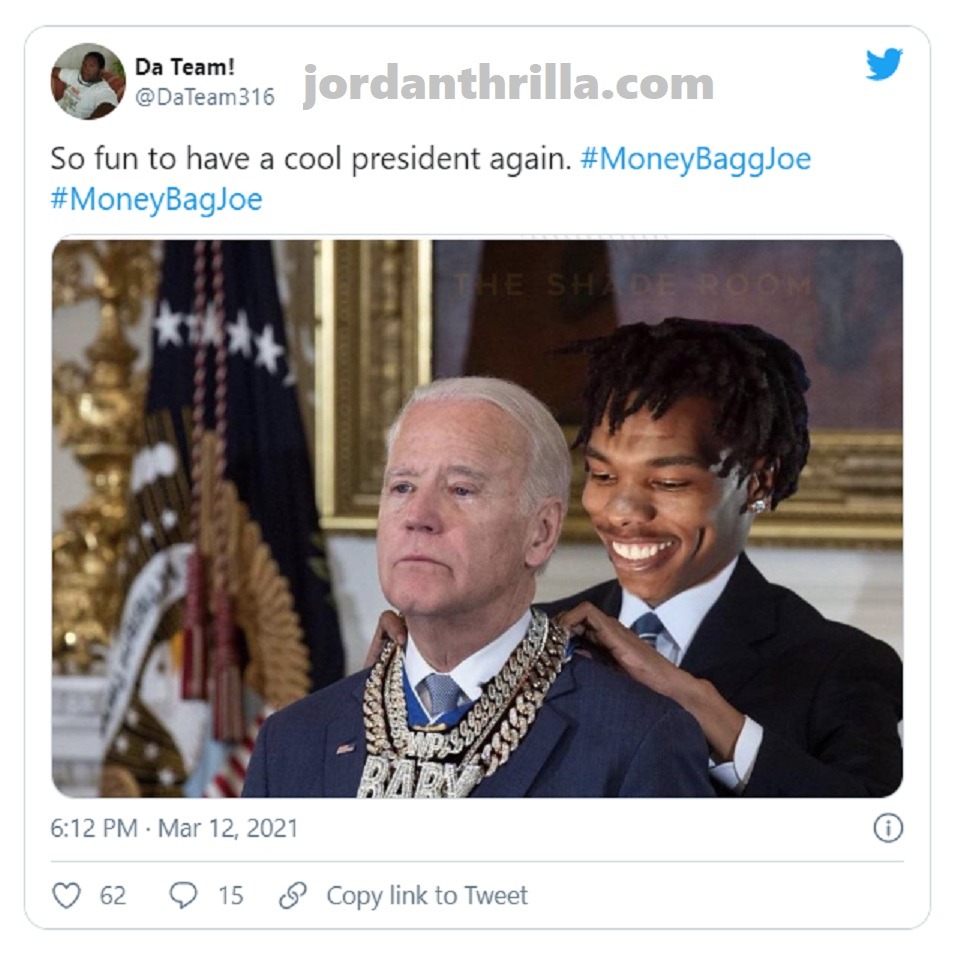 It's safe to same MoneyBaggJoe and his Biden Stimmy Packz will never be forgotten. Who knows maybe he will collaborate with MoneyBaggYo on a track one day, they could make a song about all white veneers since they both have them.
Author: JordanThrilla