The nation was in a frenzy after Joe Biden seemingly made a scary announcement during his most recent speech. His strange choice of words shocked America as it seemed he had just made a life altering announcement about his health and future. However, it may just be another one of his speech mishaps that have become a regularity.
Does Joe Biden Have Cancer? #BidenHasCancer Goes Viral after Scary Line During Speech
During a recent speech Joe Biden was discussing cancer, and the impact has on the victims and their families. At one point it sounded like Joe Biden announced he had cancer when he said, "I and so many other people I grew up with, have cancer".
The keyword there was the "I", which made it sound like he was referring to himself as currently having cancer. Take a listen to what he said.
The plot twist was that his comment was actually referring to Joe Biden having non-melanoma skin cancers removed prior to his Presidency. According to reports that statement allegedly came from a Whitehouse Spokesperson, which essentially confirms it was fortunately another Joe Biden speech blunder.
Republicans and Democrats React to Hashtag #BidenHasCancer Trending Nationwide
On social media as hashtag "Biden Has Cancer" began to trend it led to some intense reactions from Democrats and Republicans.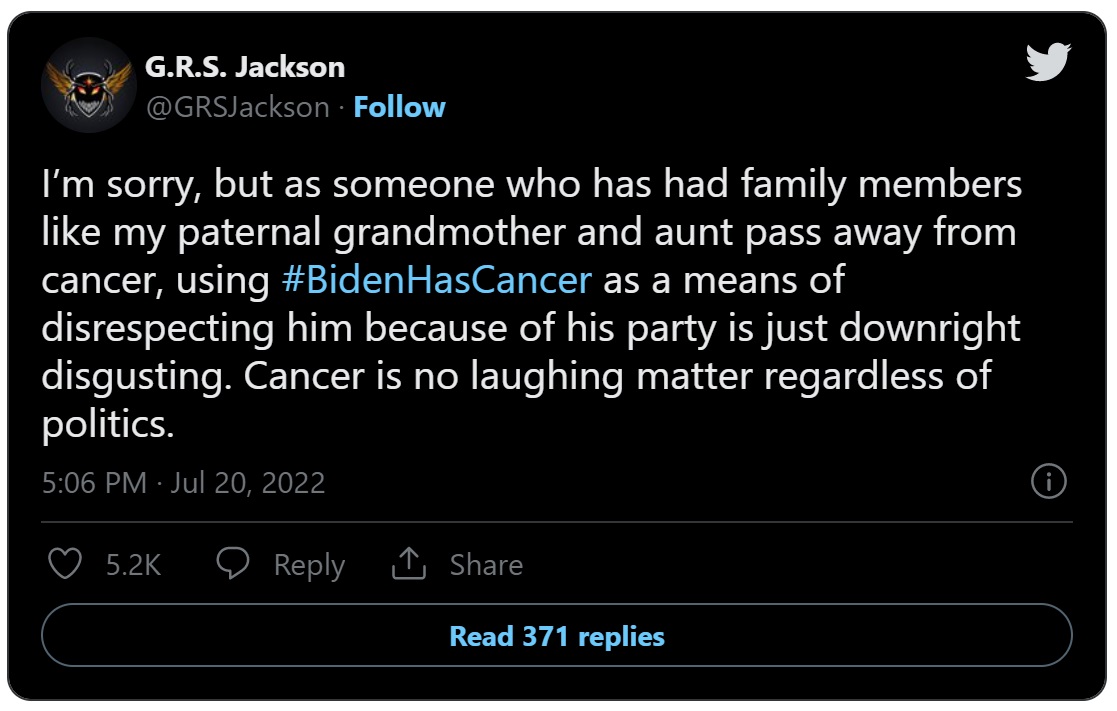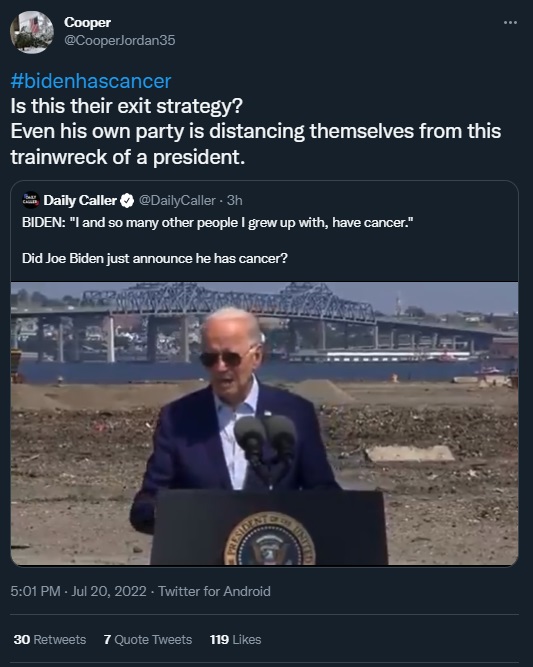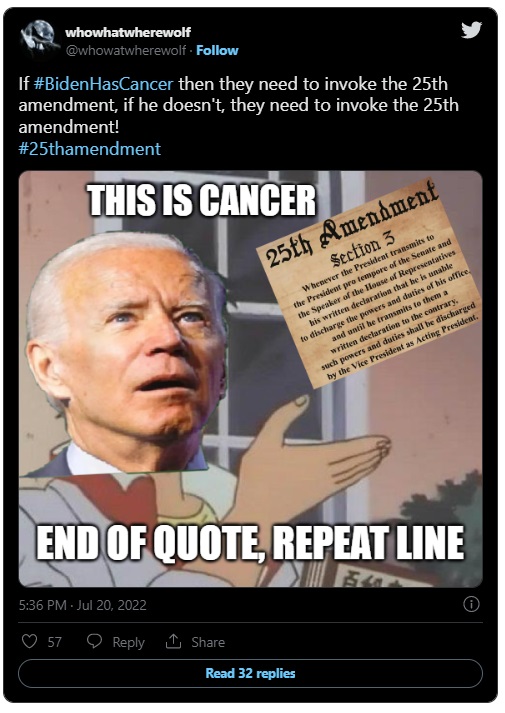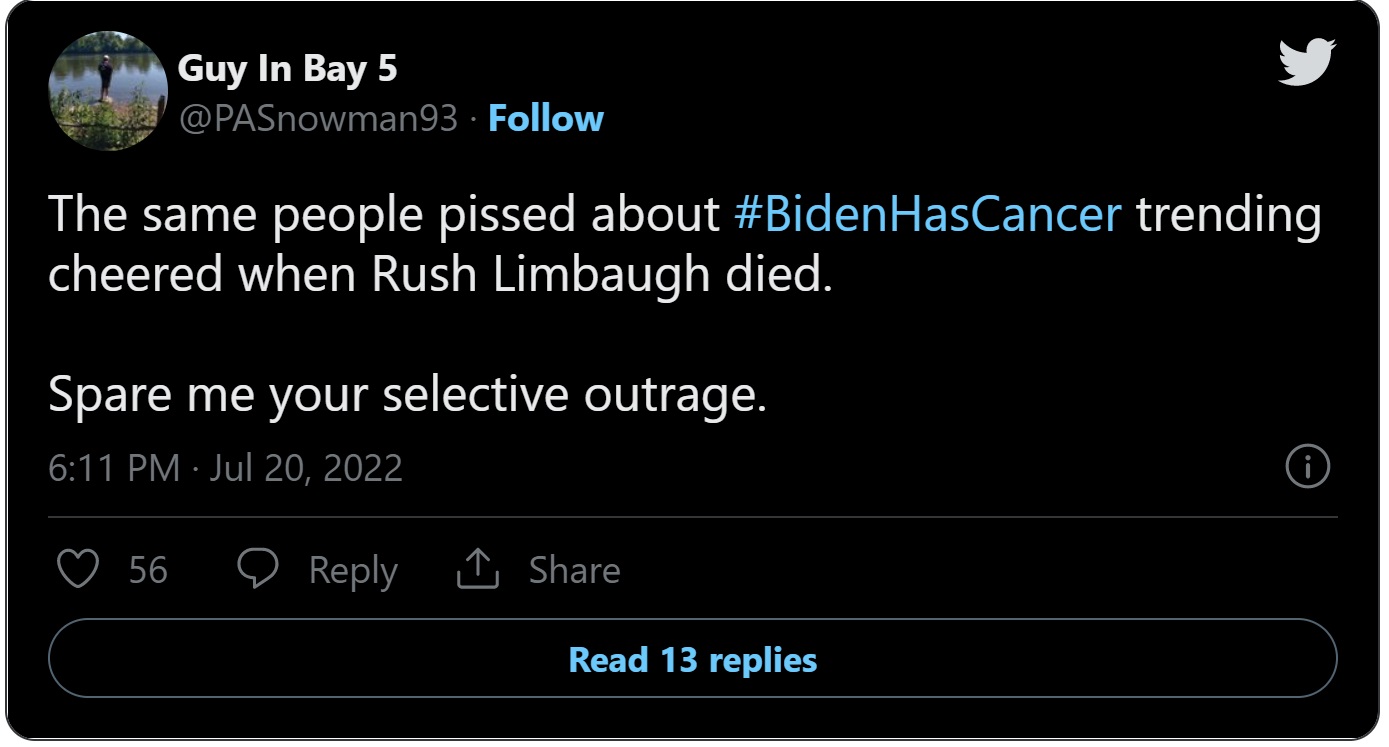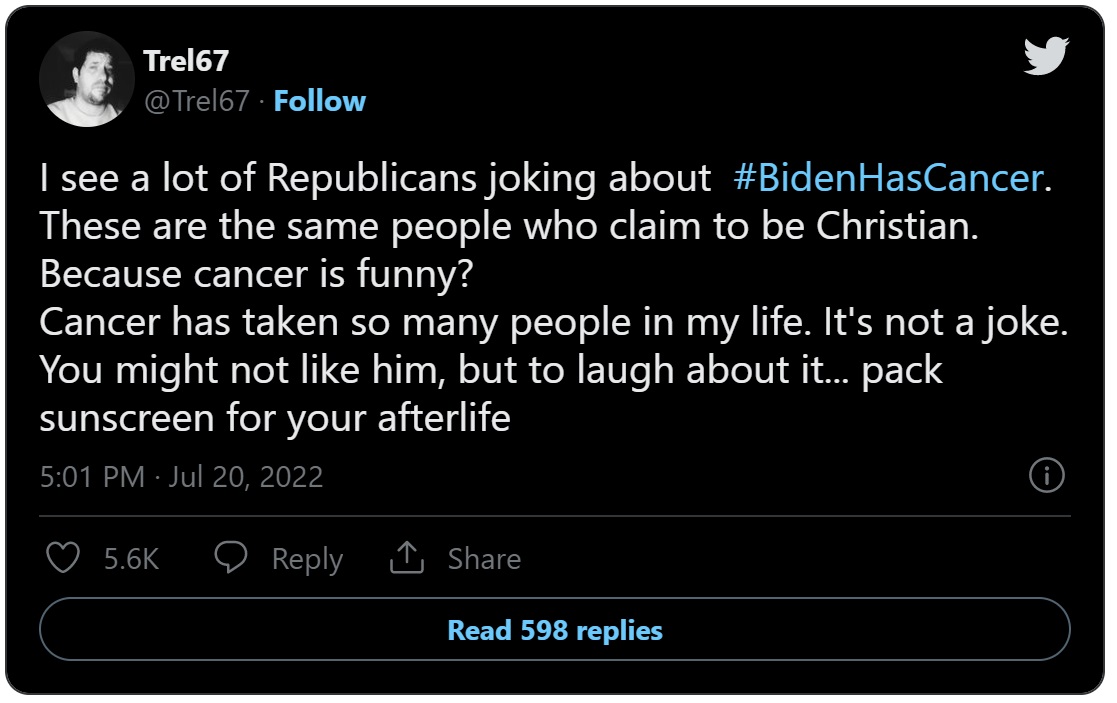 Joe Biden is currently the oldest president in US history, so his health has always been of much concern. At the age of 79 years old doing the most stressful job in the world there's no telling the physical toll he's enduring. He's had quite a few moments where his age really shows, but the fact that he's seemingly able to keep up with the general rigors of his job entails he's more fit than the average 79 year old. His bill of good health continues, because Joe Biden doesn't have cancer, or so the White House allegedly claims. It was just another speech gaffe to add to his long list.