Within the past two years Atlanta rappers have been hit hardest with RICO cases. Most recently Young Thug's entire YSL label was destroyed by RICO charges, and in the past notable ATL rappers like Hood Rich Pablo Juan got put behind bars on RICO charges as well. When these cases happen people are always wondering how FEDS get the insider information they need to build cases against all these Atlanta rappers. Well according to a viral conspiracy theory there is a well known Atlanta rapper that is actively working with FEDS for an alleged noble reason.
Is Atlanta Rapper T.I. Helping FEDS with RICO Cases? Atlanta Rapper TI Snitching on YSL Conspiracy Theory Goes Viral
According to the viral rumor spreading on social media a famous Atlanta rapper is working directly with the Atlanta Police Department to take down everyone he knows is involved in illegal street activities. According to the rumor the Atlanta rapper is not happy about the current state of how his city has evolved.
If the rumors are true the Atlanta rapper is snitching to FEDS to help them build RICO cases, because he wants Atlanta to be place where black people can thrive again. Essentially this Atlanta rapper is trying to be like Batman in Gotham City. While the rapper hasn't been named people on social media are already convinced that T.I. is snitching to FEDS. Of course this would mean that people believe T.I. snitched on YSL and Young Thug.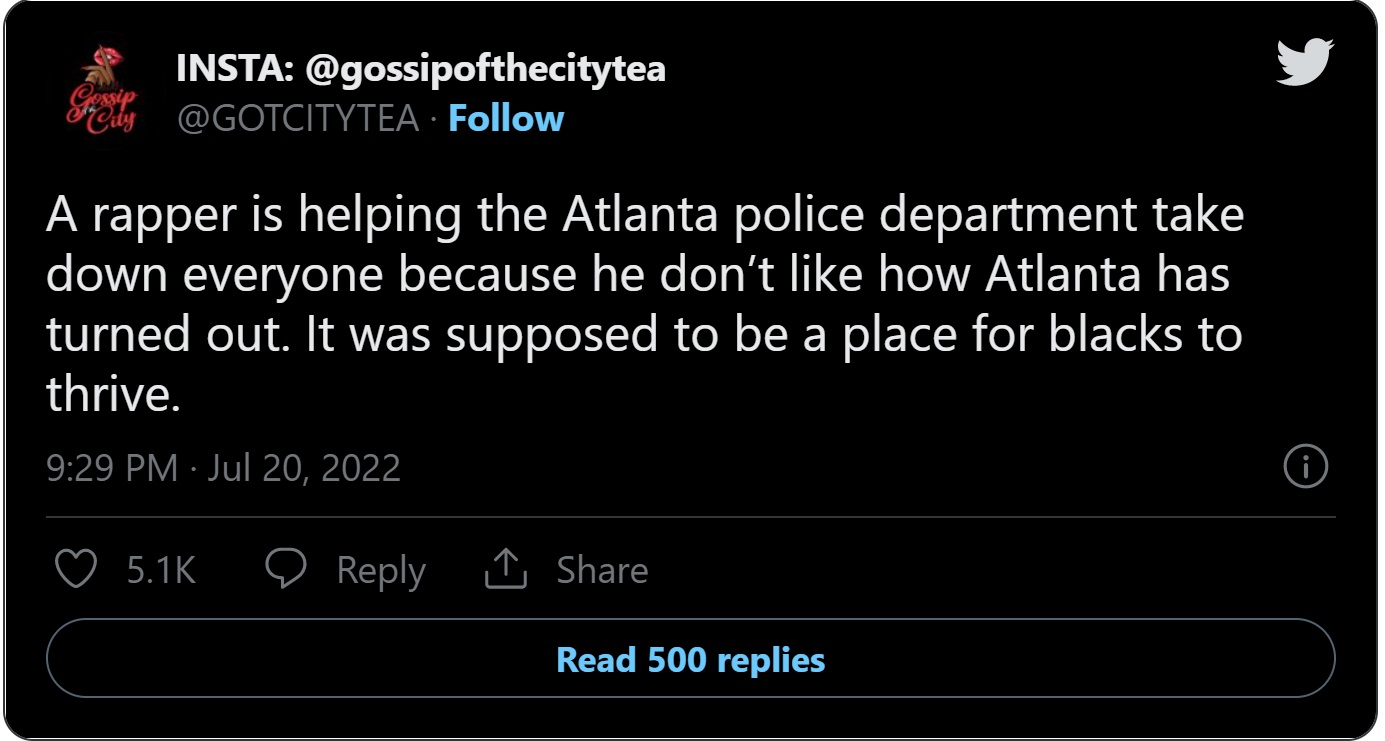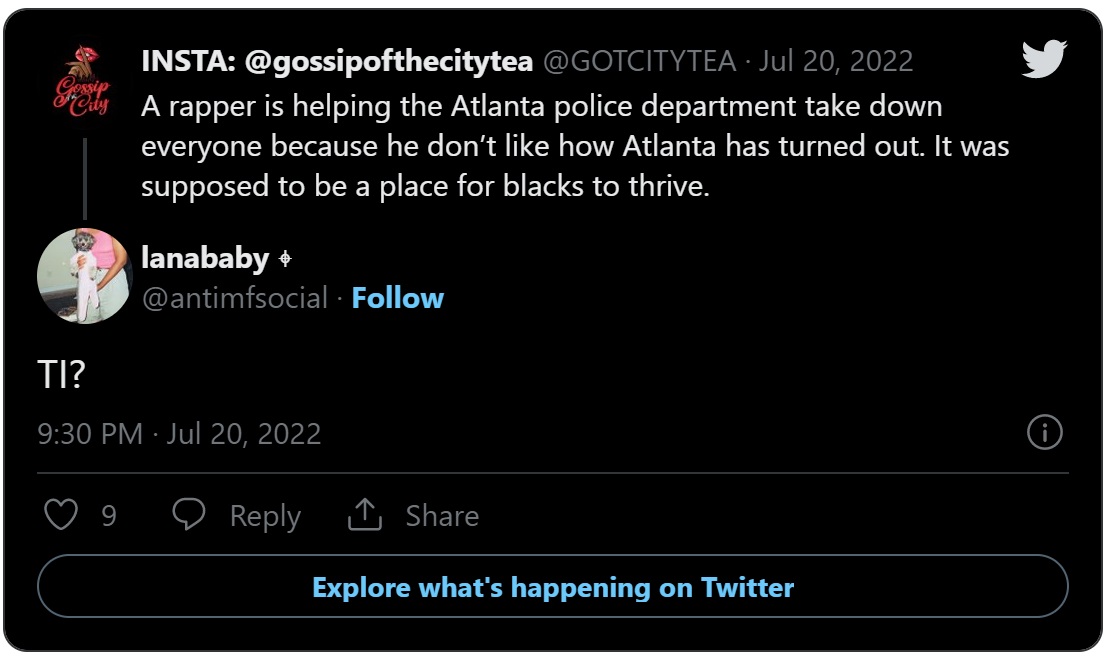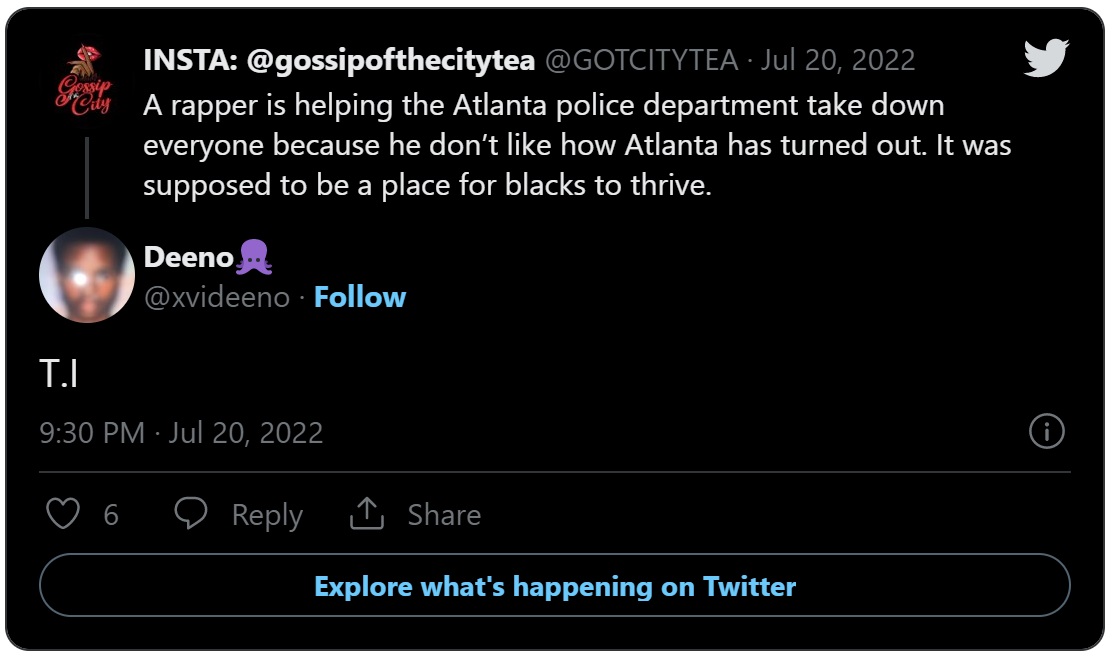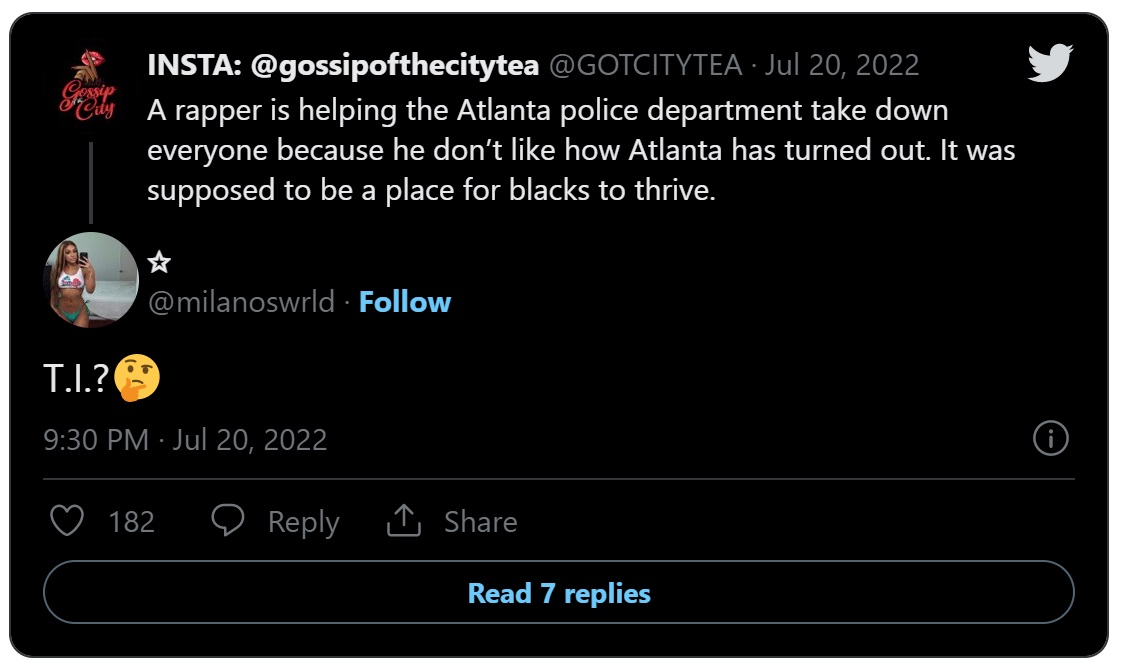 One of the main reasons people think T.I. is the Atlanta rapper helping FEDS build RICO cases in his city is that infamous old commercial from over 10 years ago. TI was on crime stoppers commercial after he mysteriously beat those serious weapon charges.
Do you think the rumor of an Atlanta rapper snitching to FEDS to clean up the city streets is true, or are people reaching?