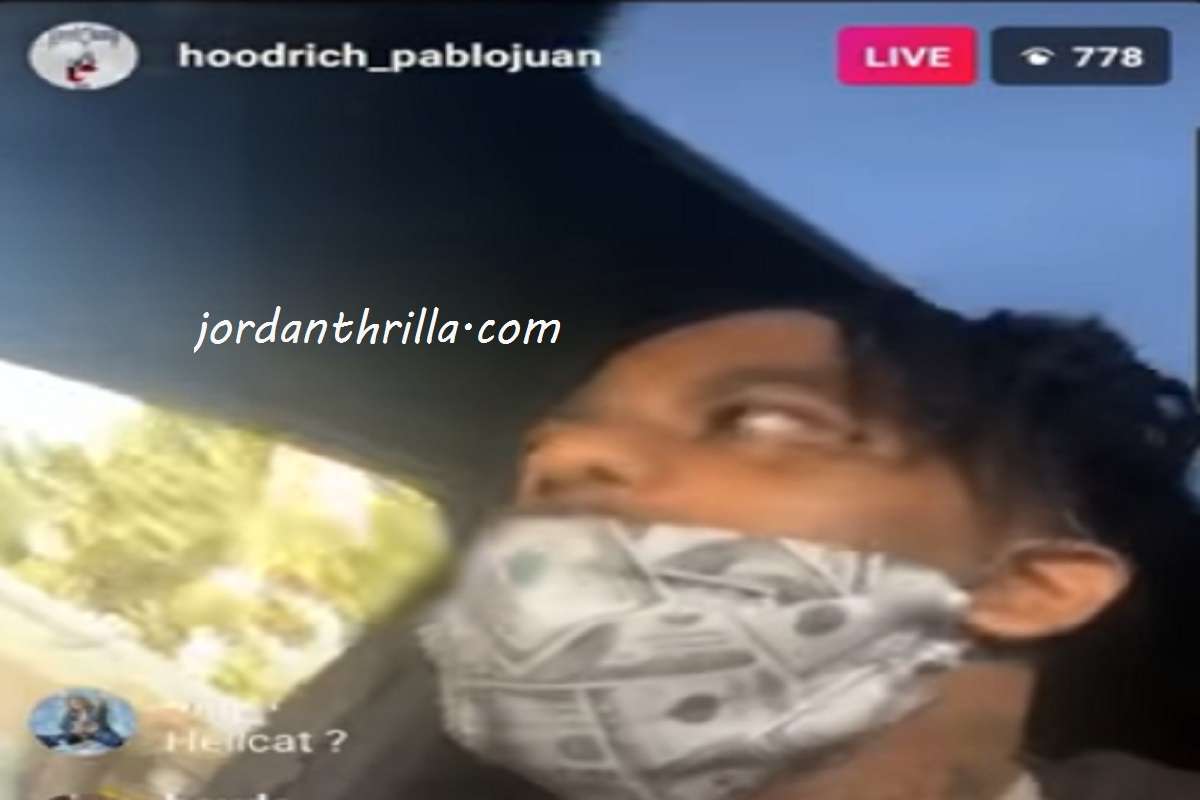 Atlanta Rapper Hoodrich Pablo Juan was arrested and charged with RICO in Georgia on October 21, 2020. He is currently locked up, and being held without bond. Police records specifically state that Hoodrich Pablo Juan real name Sterling Pennix committed a violation of the Georgia RICO (Racketeer influenced and corrupt organizations) act.
Hoodrich Pablo Juan's height is listed at 6ft 2, and his weight at 190. At the moment he has spent 2 days in prison, but that will probably stretch out longer since his bond is still not set.
The photo below is Hoodrich Pablo Juan's arrest booking report.

Hoodrich Pablo Juan was known for his IG Live videos where he flashed money, expensive clothes, and expensive cars. The video above is from back in May. FEDS arresting Hoodrich Pablo Juan on RICO charges means they were likely investigating him back then.
Will Hoodrich Pablo Juan pull a Tekashi 6IX9INE and snitch his way out of this? Or will he find a way to beat the case without talking? Whatever the answer is things aren't looking too good for Hoodrich Pablo Juan at the moment.
Author: JordanThrilla