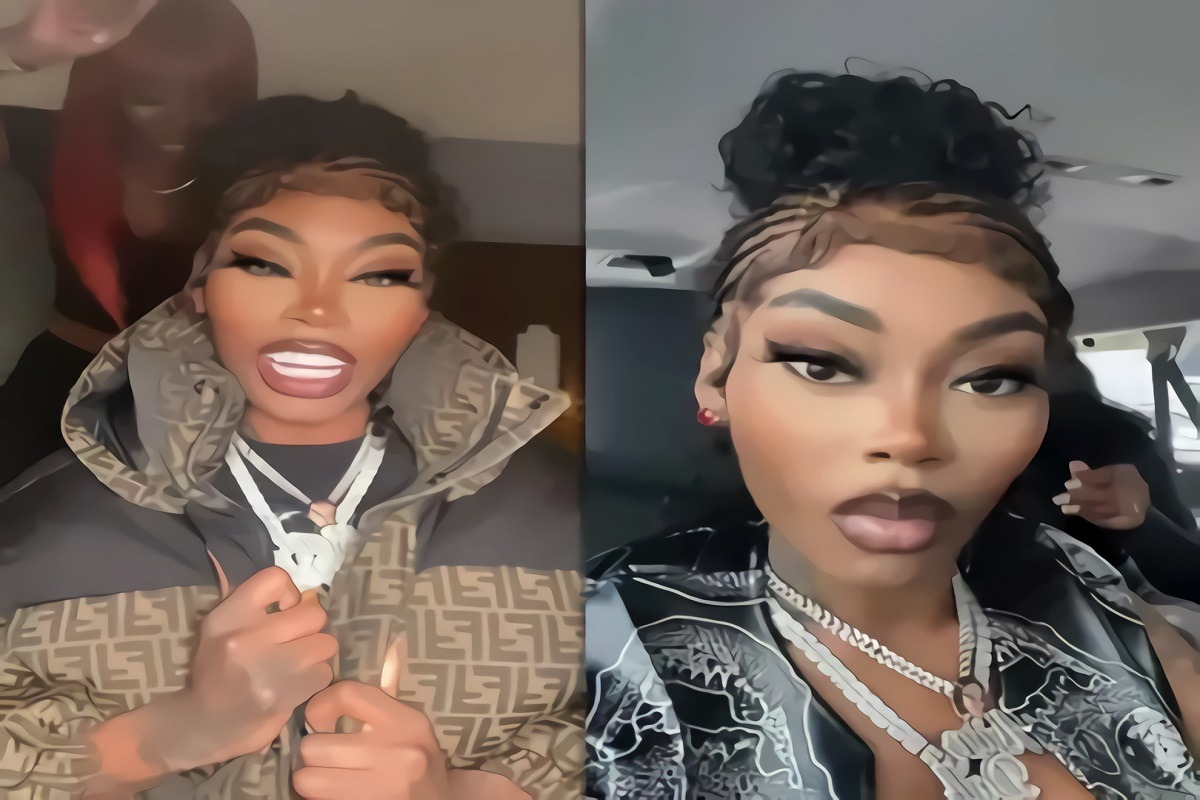 Asian Doll is getting older, and with that it seems she is becoming much more mature in terms what she finds attractive in the men she dates. A viral twitter post is the proof that she turning a new leaf in life, and seeking stability rather than instability of her past relationships. Is she telling the truth though?
Asian Doll Says She's Done with Street Dudes and Gangbangers in 2022
In the viral twitter post Asian Doll said this about street dudes and gangbangers,
"It's 2022 I'm leaving all street n****s alone. If you still gangbanging and beefing I do not want you broskie."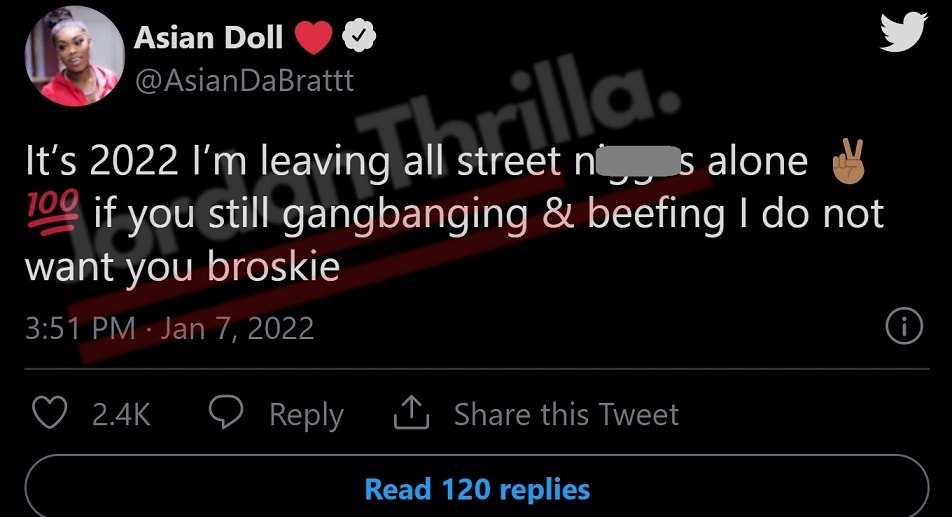 As you will see below Asian Doll saying she's done with street dudes is a complete 180 from her past.
Asian Doll Once Said She Only Dates Killers With 3 Bodies
Back in 2020 when Asian Doll was still dating King Von, street dudes was all she wanted. In fact you had to be a murderer if you had any hopes of winning her heart. In a viral tweet she said,
"Please have at least 3 body's before you talk to me. Boy I like Killers."
In 2020 Asian Doll was glorifying murder, but in 2022 Asian Doll is shunning murder. Kudos to her for becoming more mature, and correcting her ways. Hopefully she stays on this path to becoming a better person.
Does this mean all the nerds out there now have a chance with Asian Doll now? Her DMs are probably blowing up right now.
Author: JordanThrilla Staff