By now you've probably seen the video clip of Will Smith slapping Chris Rock at the Oscars. The altercation happened after Chris Rock made a GI Jane joke about Jada Pinkett Smith's bald head that really hurt Will Smith emotionally. Is that what the Oscars production crews wants the world to think happened, or was this a real moment that was not scripted? There is now viral evidence that may or may not prove Will Smith slapping Chris Rock was Staged.
The validity of the fight between Chris Rock and Will Smith was put into question immediately after it happened. After seeing the the Japanese TV uncensored video of Will Smith punching Chris Rock some people were convinced it was real, but some people still believed it was staged. There was subtle things about how it happened that seemed a bit sketchy, but yet still there was no concrete evidence.
As you'll see in the video below Chris Rock said, 'Oh wow, Will Smith just smacked the s*** out of me', which made it seem like a comedy sketch. However, when Will Smith started repeating "Keep my wife's name out your f****** mouth" there was a real tone of anger and hurt you could hear, but don't forget Will Smith is a great actor. Before looking at the new evidence that may prove Will Smith staged slapping Chris Rock, take a look at the Japanese uncensored version.
Was Chris Rock Wearing a Cheek Pad When Will Smith Slapped Him?
Yesterday a tweet went viral after posting a photo that showed Chris Rock wearing a cheek pad when Will Smith slapped him. If the photo is real it would prove that Will Smith punching Chris Rock was staged, but is the photo real or fake? Take a close look.
The alleged cheek pad on Chris Rocks' face blended in very well with his skin. Cheek pads are often used in Hollywood movies.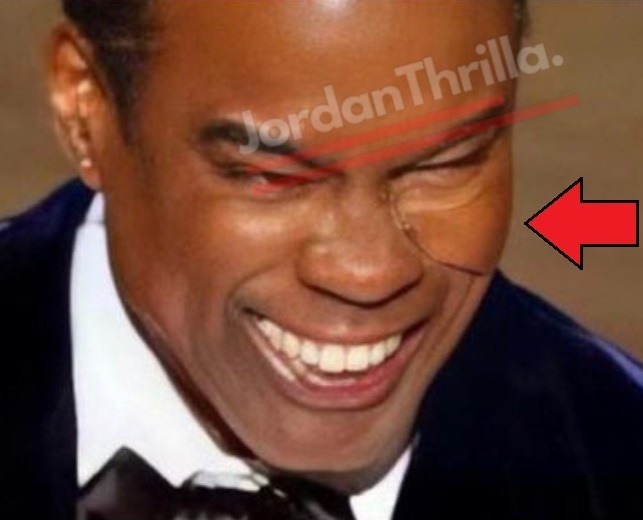 Even before the Chris Rock cheek pad gate, people were questioned if Will Smith slapping Chris Rock was staged and scripted as you can see in the tweets below.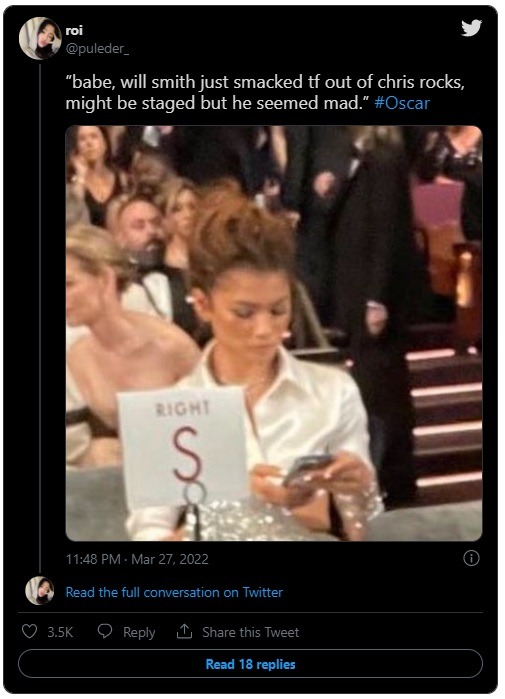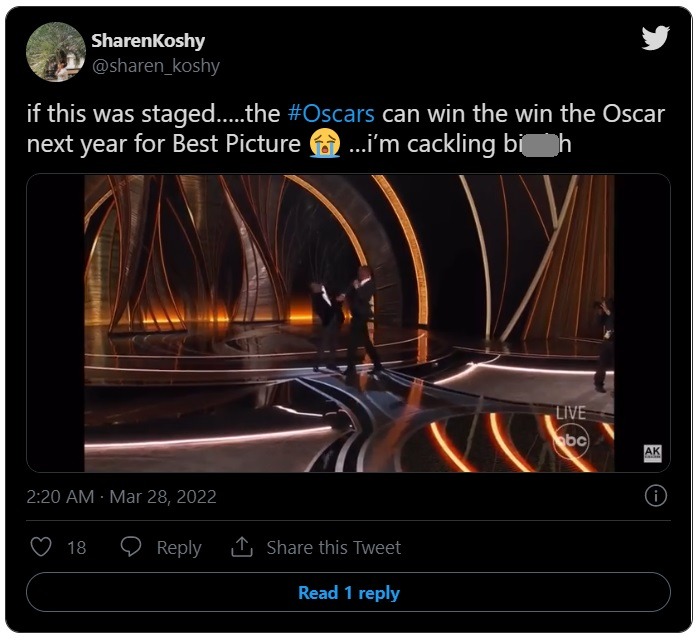 The Verdict on if Chris Rock Wore a Cheek Pad when Will Smith Slapped Him
There are some people who think the photo of Chris Rock wearing a cheek pad is digitally altered. People who believe that theory think they would have noticed during the live broadcast since it was shot in 4K. However, the camera never zoomed in really close to Chris Rock's face. With that said the picture does definitely look photoshopped, but maybe it's real and that's all part of the Hollywood trick.