Gunna is going viral for a surprising fashion choice that has people very confused. Gunna's gay "d**k" slogan shirt worn during his Rolling Loud performance is trending worldwide.
On Gunna's gay shirt was a slogan that read "Big D**k is back outside". The letter "I" in each word was literally was shaped like a man's private part.
His shirt stood out more than the shiny pink pants he wore compliment it. It looked like he reached into Young Thug's closet on put on the first thing he found.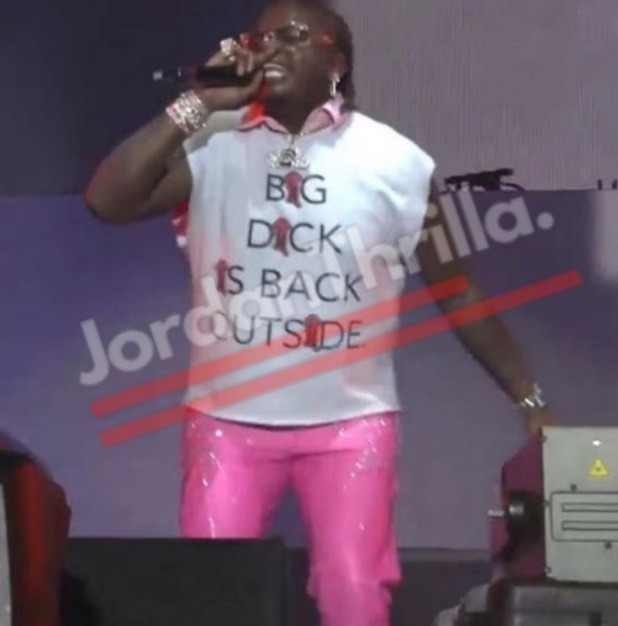 If Gunna was looking for some attention with this shirt, he definitely got it. The jokes and memes on social media are endless. Some people think Gunna is gay or going through some drug problems, but his name is trending nevertheless.
The most important thing was that his performance on stage was great, so that's really all that matters.
Author: JordanThrilla Staff