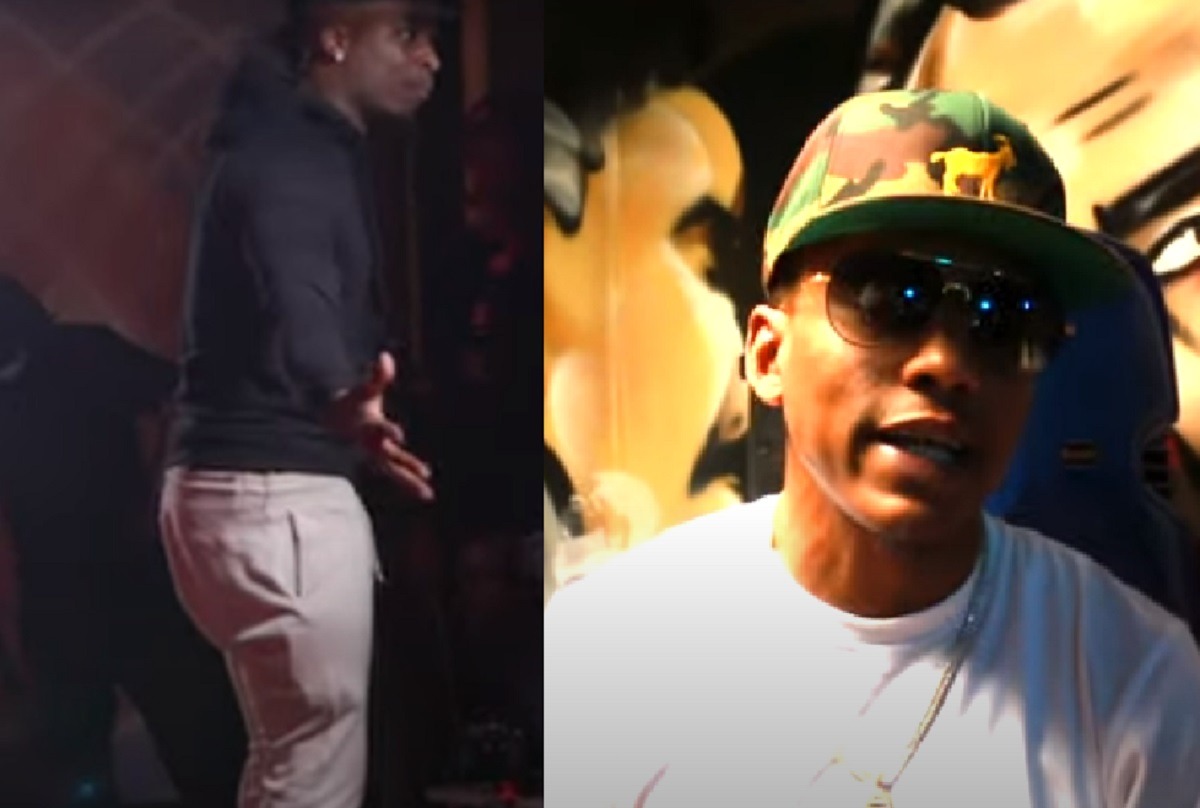 By now many people have seen the footage of Hitman Holla spazzing out about Cassidy after their Faceoff (RBE). However, many people are still wondering why Hitman Holla wants to fight Cassidy, and vice versa. The core of the issues may be a sense of entitlement Cassidy feels he has in the Battle Rap game.
Why Did Hitman Holla and Cassidy Almost Fight During Faceoff?
According to Hitman Holla during the faceoff Cassidy crossed the line, and got real personal with him when he was trying to keep it strictly rap. Hitman Holla claims he was talking about generic rap topics like money, when Cassidy started to threaten him saying he would beat him up. That's when Hitman Holla responded to him with the same type of vernacular, even pointing out times Cassidy got hemmed up on stage.
Apparently there was a double standard in place where Cassidy could say what he wanted, but Hitman Holla couldn't say the same things in return. That led to the video of Hitman Holla spazzing out on Cassidy after their face off. Pay attention to the perplexed look on Lord Jamar's face.
Here is a new video of Cassidy explaining his beef with Hitman Holla, why he hates the current state of Battle Rap. It seems he feels Battle Rap is going in the wrong direction with all the theatrics, but his presence keeps it from veering too far. This goes back to Cassidy's strange sense of entitlement and importance to battle rap. He still seems be living off the "put a beat on moment" from the unseen battle with Freeway.
Here is Hitman Holla addressing what happened during the Face off with Cassidy. He conveys how there was a double standard through the whole thing, which rubbed him the wrong way.
These days it seems like every time Cassidy is involved in a rap battle controversy always happens. More often than not it's due to the fact that he seems to feel he is bigger than Battle rap, and is the reason it's so popular now. He fails to realize that is farther from the truth than ever before.
Author: JordanThrilla