Is Conway leaving Griselda Records? Conway and Benny the Butcher dissed each other subliminally on Twitter. Not too long after Conway announced his solo album release date is coming out at the end of January.
It all started when Benny the Butch sent out a cryptic tweet saying, "KD don't need Kyrie". People immediately thought he was comparing Conway to Kyrie Irving in terms of NETS not needing his presence on the team.
Conway seemingly responded to Benny the Butcher's Kyrie Irving comment saying, "Tired of being silent. These n***** not real as me. That's why I'm me f*** them n*****".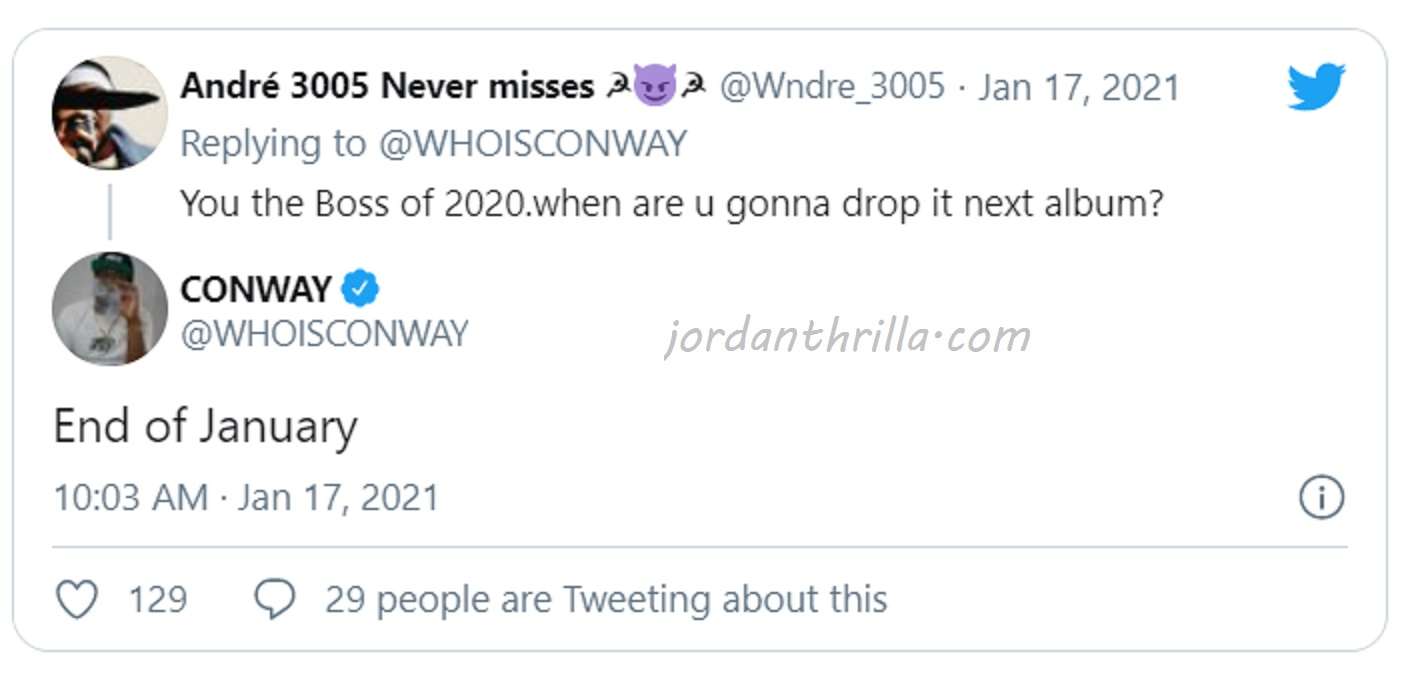 Then tension between Conway and Benny the Butcher goes back to the fact that it seems he's not being included in Griselda business ventures.
Conway has been surprisingly missing from the Griselda movie deal, soundtrack, and recent NFL promos. Conway said "I don't exist" to a Twitter user who pointed out those facts, and that's really the way it seems.
This verbal spat along with Conway's solo album coming out this month all point to Conway leaving Griselda Records.
Author: JordanThrilla