When BTS came to America to perform in Los Angeles, many people didn't expect them to sell out instantly. Most people didn't expect Megan Thee Stallion would take center stage during one of their performances either. When you're the most popular band in the world the unexpected happens at your concerts. A seemingly tense moment between Namjoon and Jungkook could be even more evidence of that.
Namjoon Pushing Jungkook To Get Closer to Megan Thee Stallion During BTS Permission to Dance on Stage in Los Angeles Goes Viral
When BTS brought out Megan Thee Stallion on stage to perform the "Butter" remix it was a magical moment for both her fans, and theirs. On social media you could see people in South Korea commenting on how stunning Megan was. Her beauty even seemed to have BTS fighting within their own ranks.
There was a strange moment where Namjoon pushed Jungkook out the way to get next to Megan Thee Stallion. It was at a moment where the BTS group was surrounding Megan Thee Stallion near the end of their set together, but Namjoon was kind of stuck in the back.
The moment went viral on social media due to how unexpectedly funny it is. Take a look at what people think is Namjoon and Jungkook fighting over Megan Thee Stallion on stage in Los Angeles. The incident happens around the 9 second mark of the video.
BTS fans were enthralled by Megan Thee Stallion's beauty. They wanted her as bad as Namjoon when he pushed Jungkook to be close to her.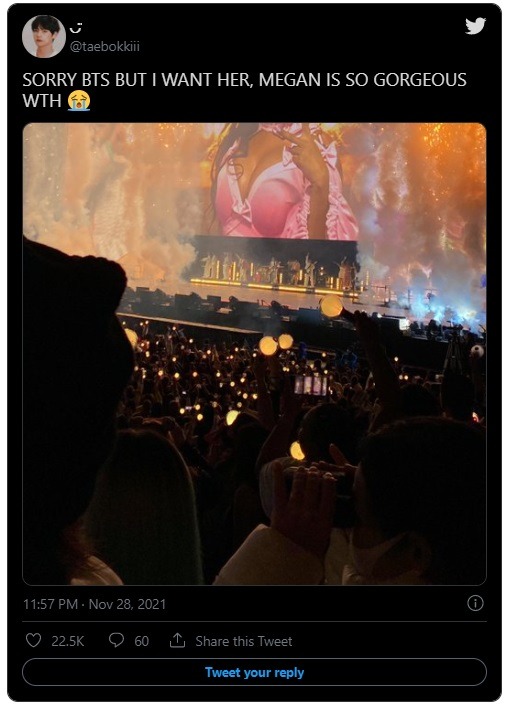 Viral photos showed how Megan Thee Stallion and BTS rehearsed for their Los Angeles performance of the hit record "Butter" remix.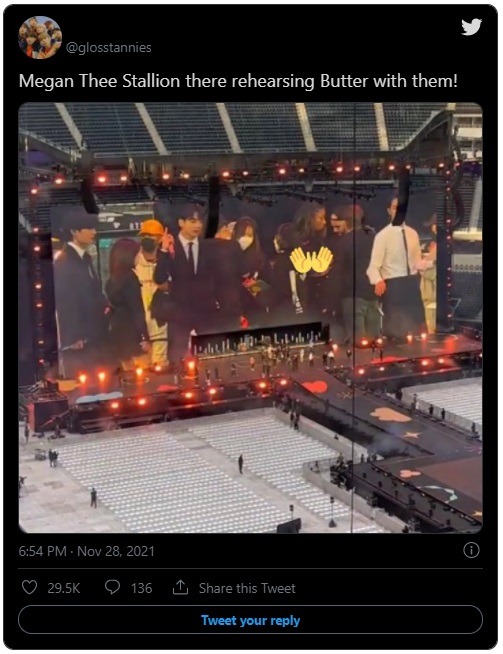 The intertwinement of two fanbases from across the globe in showing love to Megan Thee Stallion is beautiful to see. Gracing the stage with the most popular band in the world, and being the hottest topic in two countries at the same time is definitely one of the many highlights of her incredibly successful music career.
Based on what happened on stage at the BTS Permission to Dance concert, it seems Namjoon wants Megan Thee Stallion a lot more than Jungkook does. This was the BTS push heard around the world.
Authors: JordanThrilla Staff