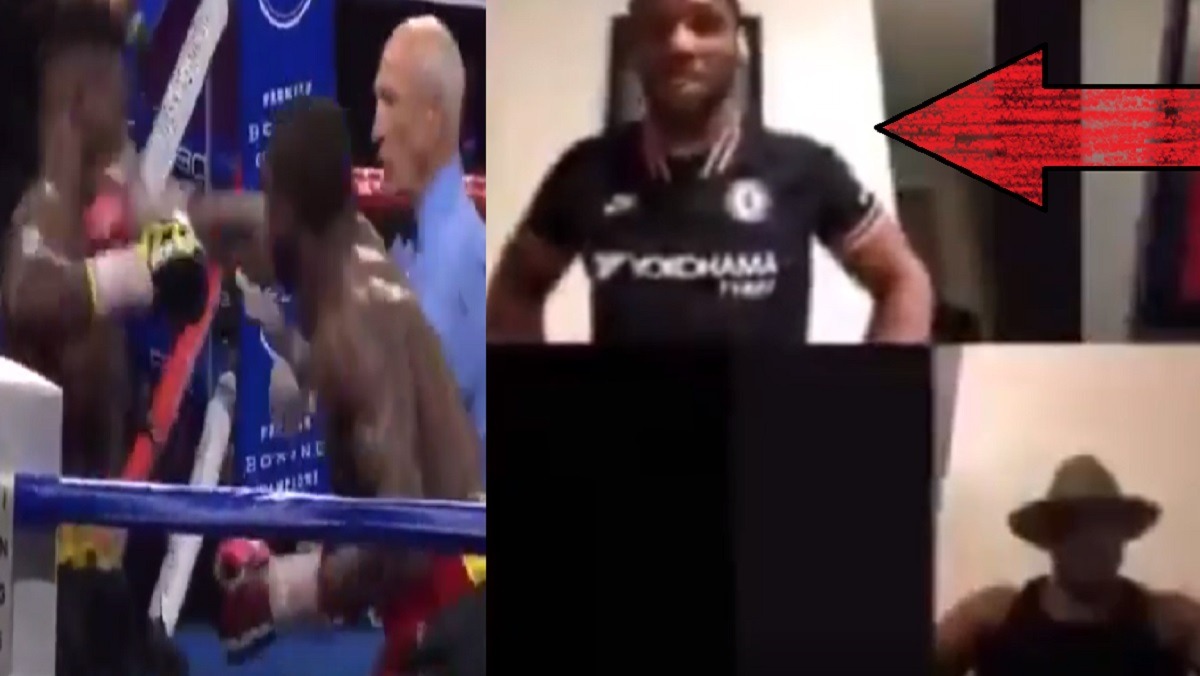 A Nigerian boxer who got super disrespectful before a match is now viral after being embarrassed. Efetobor Apochi is the Nigerian Boxer who bragged about being "pure African" while talking down on Black people from America during an interview where he said, "I'm not a n****, I came to America on a flight not a slave ship". He claimed his "pure African strength" was superior to that of black Americans who may be descendants of slaves. Those words would come back to haunt him.
In his match against Brandon Glaton, the Nigerian boxer who dissed black Americans was knocked out by a Black American boxer he claimed he was superior to. The vicious punch came in round 6, and had a cultural impact behind it.
First take a listen to Nigerian boxer Efetobor Apochi dissing black people from America a few days before his match.
When Brandon Glaton knocked out Efetobor Apochi in the 6th round it was the punch heard across the world, and technically black on black crime too.

How will he talk trash now after he got dominated by people he claimed to be superior to? It seems the Nigerian boxer's "pure African strength" couldn't save him against the allegedly watered down strength of a black person from America.
Now Efetobor Apochi will forever be known as the Nigerian boxer who talked down on Black American people, then got knocked out by a Black American boxer. Moral of the story is never condescend people, especially when it comes to circumstances that were uncontrollable like slavery.
Author: JordanThrilla Staff