UFC 286 was one of the most anticipated events of the year, as it featured the trilogy fight between welterweight champion Leon Edwards and former champion Kamaru Usman. The two had previously split their first two meetings, with Usman winning by unanimous decision at UFC 231 in 2018 and Edwards scoring a stunning knockout with a head kick at UFC 278 in 2022.
People Believe Leon Edwards Cheated to Beat Kamaru Usman at UFC 286
The third fight was expected to be a close and competitive affair, but it turned out to be a controversial and contentious one. Edwards retained his title by a narrow split decision (48-46, 47-47, 48-46), but many fans and analysts believe that he cheated his way to victory.
The main source of controversy was the point deduction that referee Herb Dean imposed on Edwards in the fourth round for an eye poke on Usman. The incident occurred when Edwards threw a left hook that grazed Usman's right eye, causing him to wince and back away. Dean immediately stopped the action and warned Edwards for the foul, then deducted a point after consulting with the cage-side officials.
Another source of controversy was Edwards' use of fence grabs throughout the fight. There were at least three instances during where he was seen grabbing the fence illegally. In addition there were two moments during the fight where it appears Edwards kicked Usman in his groin area. The icing on top of the cake was his use of illegal glove grabbing. From the outside looking it seemed Edwards completed the cheating trifecta, and still won despite losing a point. Naturally social media is irate, and thinks UFC judges and Dana White are possibly corrupt.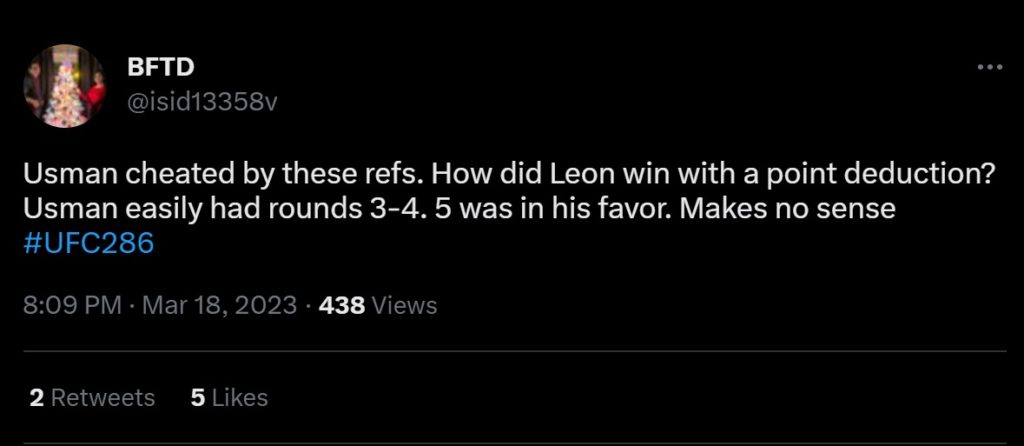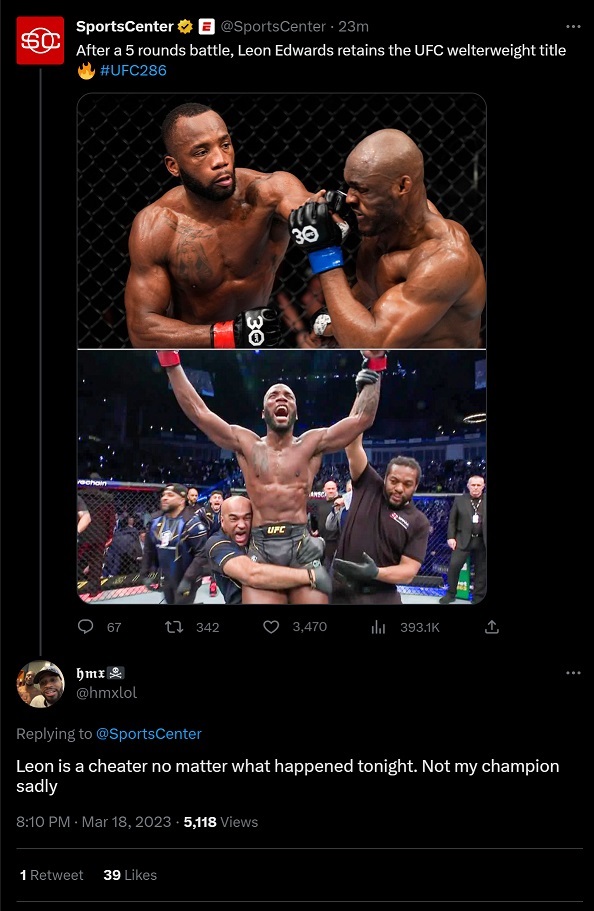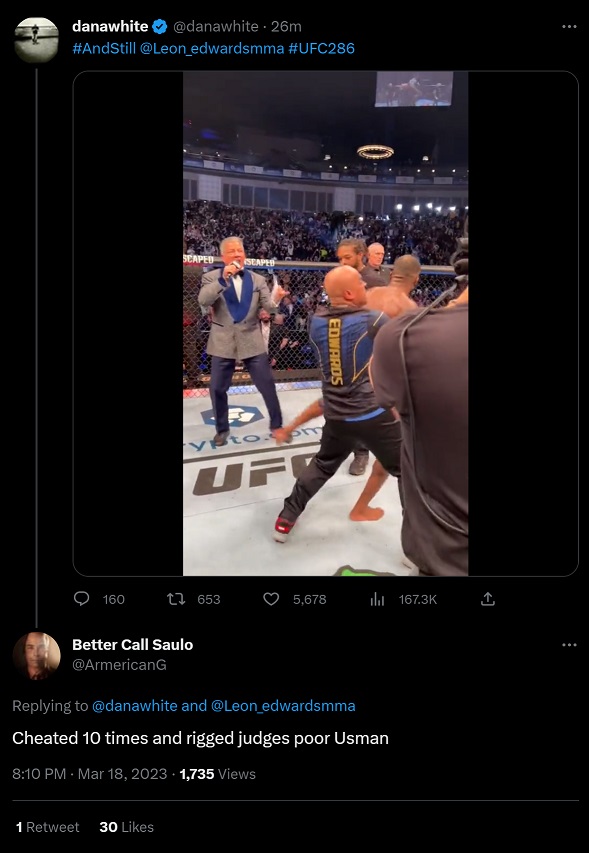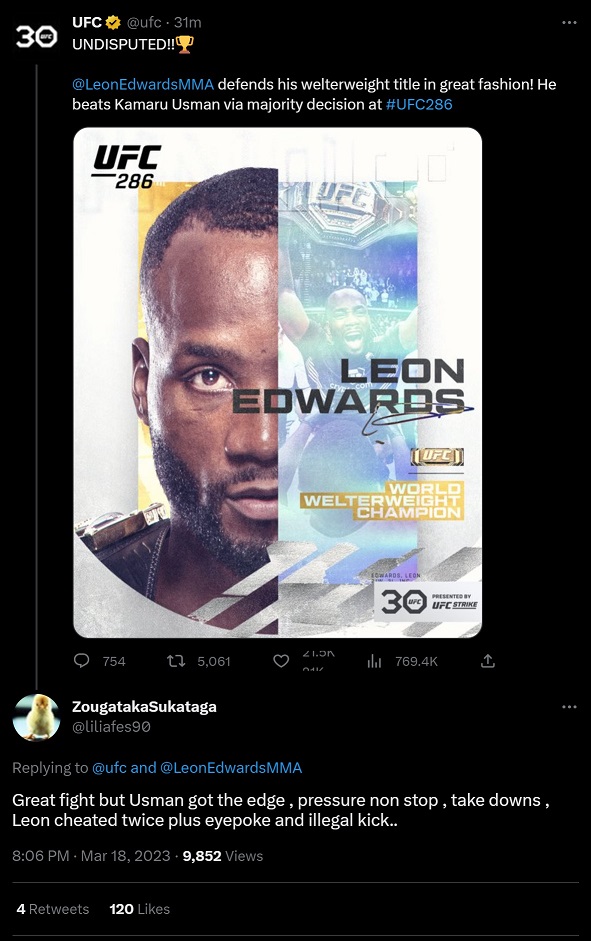 Regardless of whether one agrees with the outcome, there is no denying that UFC 286 was a close and controversial fight that left many questions unanswered. Some fans have called for an immediate rematch between Edwards and Usman to settle their score once and for all. Others have suggested that they move on to face other contenders such as Colby Covington or Gilbert Burns.
What do you think? Did Leon Edwards cheat to beat Kamaru Usman at UFC 286? Should they fight again or go their separate ways?