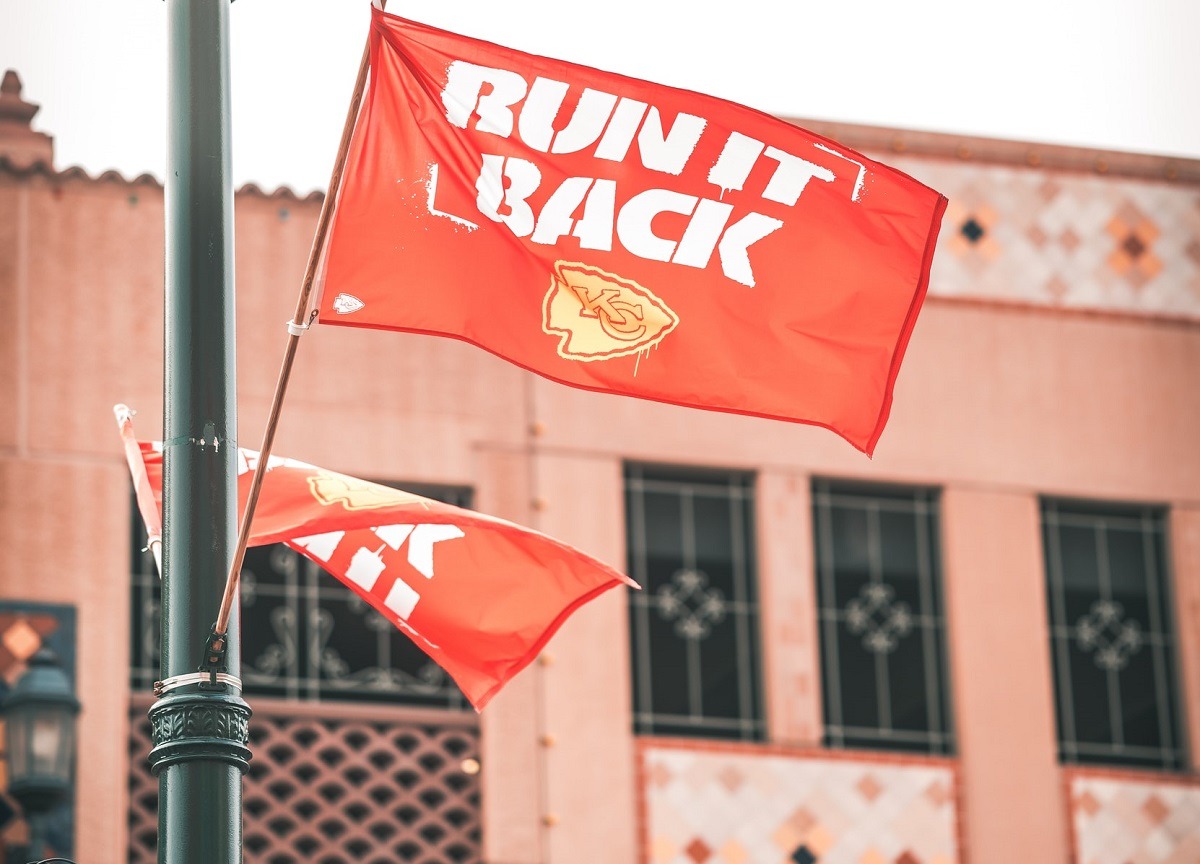 Kansas City Chiefs' season came to a shocking end when they lost to the Cincinnati Bengals after dominating them in the first half of their game. A series of missteps, mistakes, and bad play calling allowed the Bengals to comeback from 18 points to win the game by 3 points in overtime. With the epic collapse Chiefs fans around the nation were left wondering what happened? Based on new reports it could be the result of internal combustion within the Chiefs' own ranks.
Is Patrick Mahomes Beefing with Chiefs OC Eric Bieniemy? Details on Alleged Reason Eric Bieniemy Doesn't Like Patrick Mahomes
Based on a new report from Chiefs Kingdom, Patrick Mahomes is beefing with Chiefs Offensive coordinator Eric Bieniemy, and their disconnect may be the main reason they lost that game to the Bengals. The source of the beef allegedly dates back to the epic Super Bowl LV collapse from last season, and the ramifications it has caused long term.
Remember in that game Patrick Mahomes was playing like a deer caught in the headlights, and it may have altered the career path of other people in the Chiefs franchise.
Did Patrick Mahomes Cost Eric Bieniemy a Head Coaching Job in the NFL?
Based on the Chiefs Kingdom report, Eric Bieniemy believes that Patrick Mahomes lackluster performance in Super Bowl LV cost him a head coaching job in the NFL. He allegedly feels that NFL teams now overlook him, because naturally they blame the Offensive Coordinator for the colossal collapse.
Patrick Mahomes was really really bad in that game, but should Bieniemy be blamed for that? The guy was throwing interceptions when they were down by 28 points, was that the result of bad play calling or a quarterback who just wasn't focused?
This tension between the two led to a tense moment in the AFC championship game when Patrick Mahomes call a timeout when Chiefs didn't have one. Allegations suggest that he only called that timeout, because Eric Bieniemy told him to. This resulted in those infamous reports of a Patrick Mahomes altercation with Eric Bieniemy on their way to the locker room.
It's not known how truthful these reports are, but it's definitely not a good thing when you have an Offensive coordinator at odds with a starting quarterback. They need to be working in perfect unison for a NFL team to reach it's full potential.