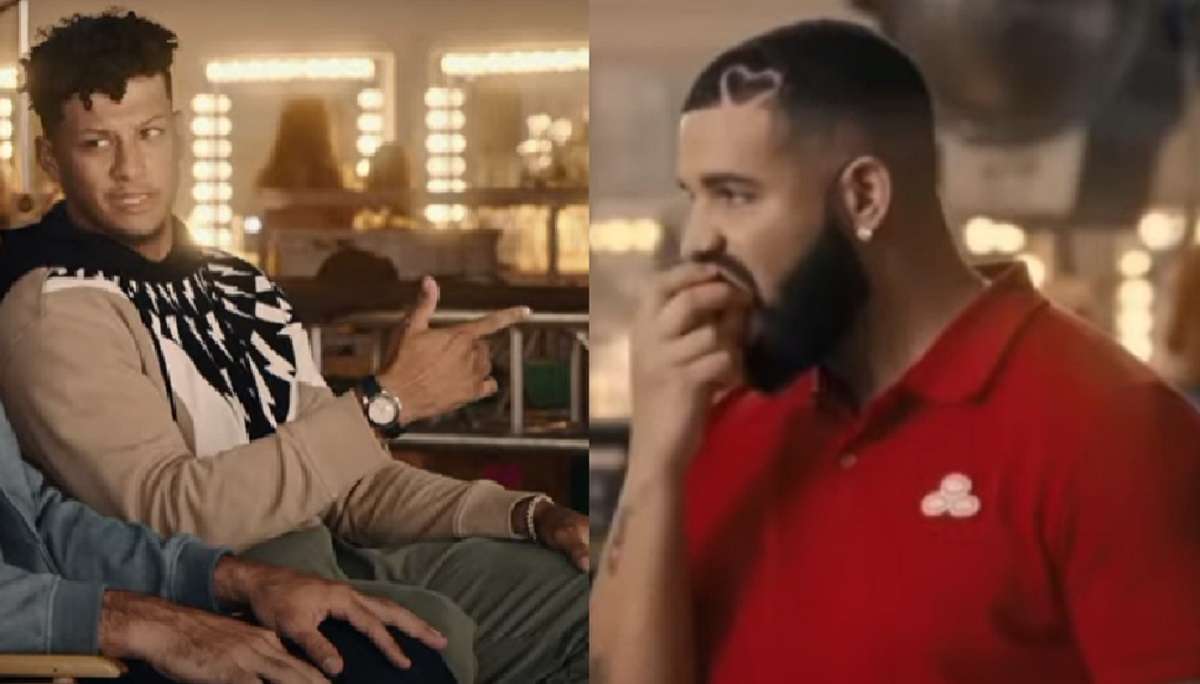 Did the Drake Curse cause Patrick Mahomes to choke as Chiefs lost Super Bowl LV to Tampa Bay Buccaneers? Patrick Mahomes had one of the worst games of his career, while Bucanneers made history in several different ways. Some Conspiracy Theorists believe the Drake Curse affected Patrick Mahomes, because he appeared in a State Farm commercial with Drake during Super Bowl LV. Keep in mind Aaron Rodgers was also in this commercial, and he lost in an unusual fashion too.
It seems far fetched, but you have to remember there are some soccer teams that believe the Drake curse is so real they banned players from going near him or talking to him before important games.
Are the Tampa Bay Buccaneers Super Bowl LV champions because of the Drake Curse? Take a look at the damning evidence.
The Chiefs nightmare started with Rob Gronkowski scoring at touchdown that put him in the NFL history books. He is now has the most Super Bowls with at least 1 reception at 5. This is also the first Super Bowl out of 10 where Tom Brady threw a touchdown in the first quarter.
The nightmare continued when Buccaneers blitzed Patrick Mahomes who threw an interception caught by Antoine Winfield Jr. It was the first postseason interception catch of his career, but how it happened shows how Drake cursed the day was for Patrick Mahomes.
Even Antonio Brown AB caught a touchdown on this Drake cursed day for the Chiefs, and the chances of him even getting signed this season were slim to none.

During Super Bowl LV Patrick Mahomes was 0-of-5 against the blitz including the horrific interception. This was unusual, because Patrick Mahomes had 17 touchdowns and 0 interceptions against the blitz this season with playoffs included, and a 70.9 completion percentage. Chiefs were dominated the entire game from start to finish with final score being 31-9. It was an easy ride to the finish for The Tampa Bay Buccaneers to win Super Bowl LV.
Sure Tampa Bay had home field advantage, but what happened during the game was just too peculiar to be "natural". It seems pretty clear that the Drake Curse made Patrick Mahomes choke and Chiefs lose Super Bowl LV, despite being heavy favorites to win it.
The Drake curse is still undefeated.
Author: JordanThrilla