RnB singer Jacquees has been arrested on what is being reported as "unknown charges". However, some rumors suggest he was charged with simple battery and obstruction of law enforcement officers. His mugshot photo has gone viral on social media, sparking memes and jokes about his appearance.
Jacquees, whose real name is Rodriquez Broadnax was arrested on Friday June 23, and released on a $3,700 bond, according to some reports. The details of his arrest are still unclear, but it is not his first run-in with the law. In 2018, he was arrested for speeding, reckless driving, littering and possession of marijuana.
In the mugshot photo, Jacquees can be seen with a black eye and a busted lip, as if he had just been in a fight with someone and lost badly. Some Twitter users have compared him to how Martin Lawrence looked after his boxing match with Tommy Hearns in the classic sitcom Martin. When Martin came back to his apartment looking like he got stung by a million bees it was one of the funniest moments in TV show history. Now Jacquees is connected to it by a mugshot.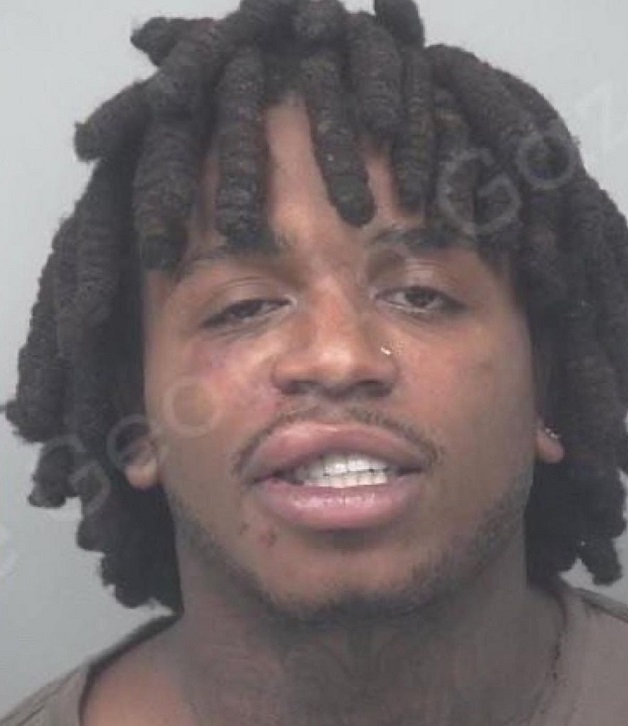 Jacquees is best known for his songs such as "You", "B.E.D." and "At the Club". He has also collaborated with artists like Chris Brown, Young Thug and Trey Songz. He has claimed to be the "King of R&B" in the past, which sparked controversy and backlash from other singers and fans.
Jacquees has not commented on his arrest or his viral mugshot photo yet. His fans are hoping that he will bounce back from this setback and focus on his music career.