Dr. Jordan B. Peterson's Twitter career is over, but not because of he was banned. A few days ago Sports Illustrated shocked the world when they put Yumi Nu who is a plus sized model on their front cover. Immediately the cover was met with an equal amount of backlash and support from the general public. One of the people who was very critical of the Yumi Nu's cover was Jordan Peterson, and he tried using science to back up his claims.
What Did Jordan Peterson Say about Yumi Nu's Sports Illustrated Cover?
Essentially it seems Dr. Jordan Peterson believes that plus sized women like Yumi Nu are not beautiful, and go against the science of what the human perception of beauty is. He believes that Sports Illustrated putting Yumi Nu on their cover was an 'authoritarian' move. He stated that Yumi Nu's Sports Illustrated cover was a 'progressive attempt to manipulate and retool the notion of beauty'. To back his claim he posted a NCBI study, but didn't seem to understand that the study only focused on facial beautiful. Ironically Yumi Nu's face fits that standard of beauty, so posting that study backfired for him. Take a look at the tweet that started his demise.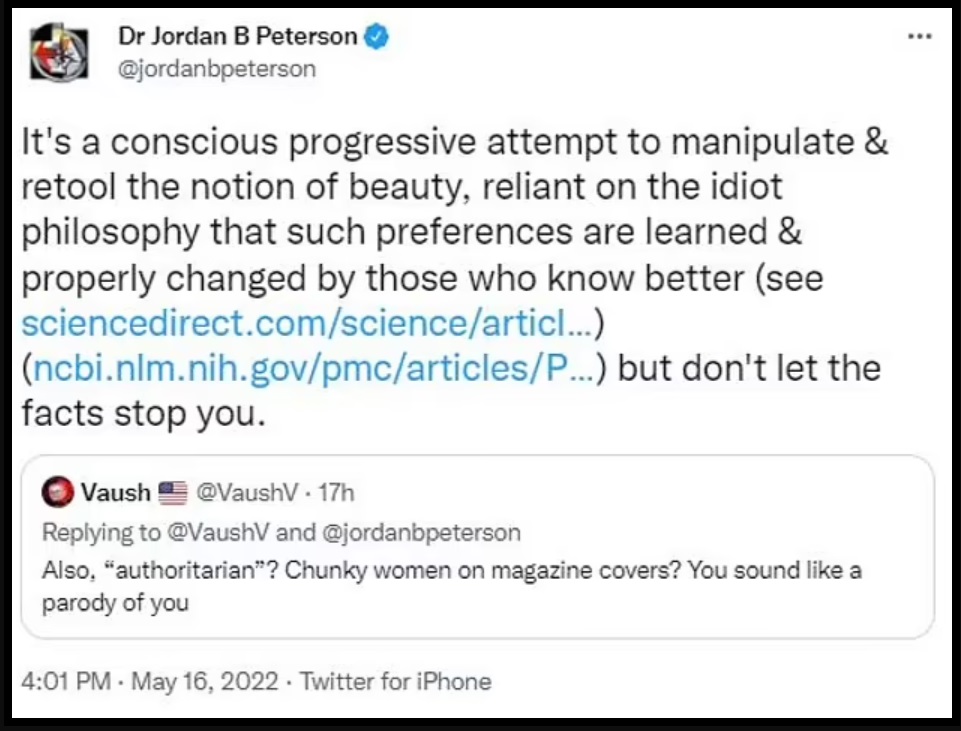 Why Did Dr. Jordan Peterson Delete Twitter Account After Dissing Yumi Nu's Weight on Sports Illustrated Cover?
About 6 hours after his controversial post about Yumi Nu, Jordan Peterson posted another tweet saying he was getting a 'flood of vicious insults'. He then claimed that Twitter is 'intrinsically and dangerously insane'. Social media roasted Jordan Peterson so bad he couldn't even take it anymore. To ensure he is never able to log back on to Twitter he instructed his staff to change his password, and stated he will write articles or make a video whenever he wants to speak his mind rather than posting on social media. Just like that Dr. Jordan Peterson left Twitter forever, or so he claims.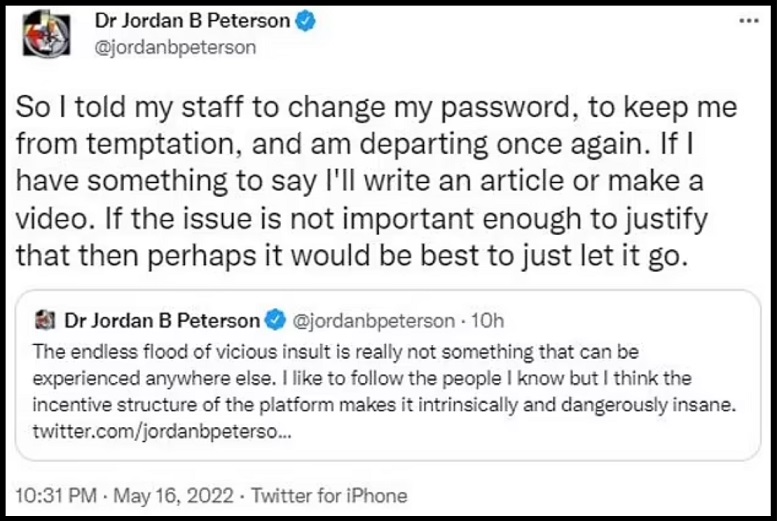 Jordan Peterson's reaction to Yumi Nu's Sports Illustrated cover is proof of a major issue we have in society. People have allowed the perception of what beauty is to be marginalized with narrow perspectives that were shaped by a select few. In reality beauty has no definition, and is actually should be defined on an individualistic basis.
In a way you could say Yumi Nu's Sports Illustrated cover is authoritarian, because it goes against the grain of what society tries to tell us to believe is attractive vs unattractive. By definition that could be categorized as an 'authoritarian left wing' move, because it battles the established hierarchy of 'beauty'. Isn't that a good thing though?