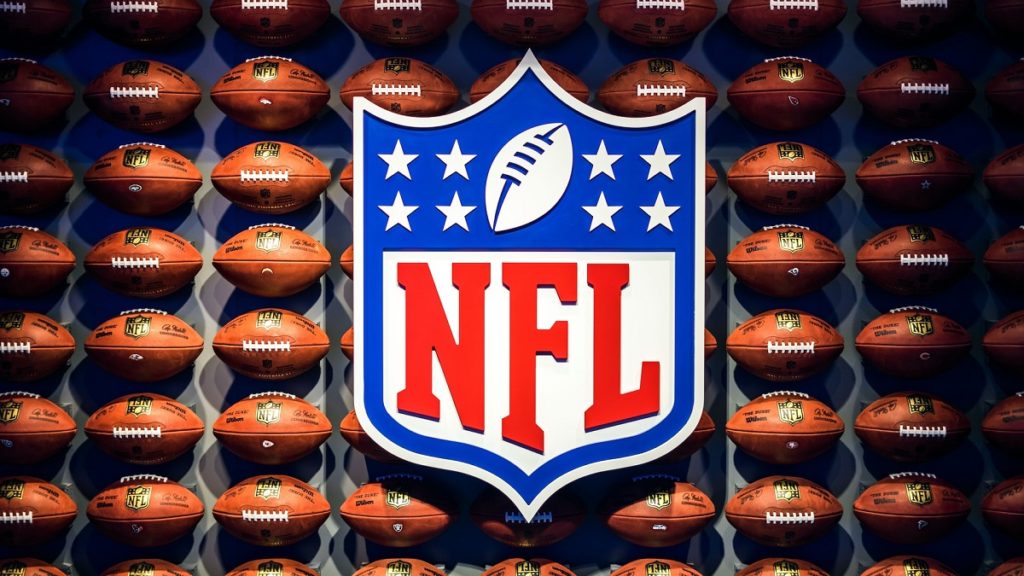 Sad news about a former NFL star has left people reeling with emotions and searching for answers. It was recently announced that two days ago former NFL defensive lineman Adrian Dingle died at 45 years old. However, there is still a lack of information regarding what caused his death, and his family has been completely silent on the matter at least in the public eye.
More Details on Why Adrian Dingle Cause of Death Conspiracy Theories are Trending
Adrian Dingle's death was confirmed in an official statement from his alma-mater Clemson University. At the moment there is no publicly known cause of death, he didn't have any known serious health issues, and his family has not released a statement regarding the matter. On twitter Marcellus Wiley reacted to Dingle's death with a heartfelt message saying, "RIP to my teammate Adrian Dingle. We were just hanging, laughing, swapping war stories, and talking family. Rest easy big dog".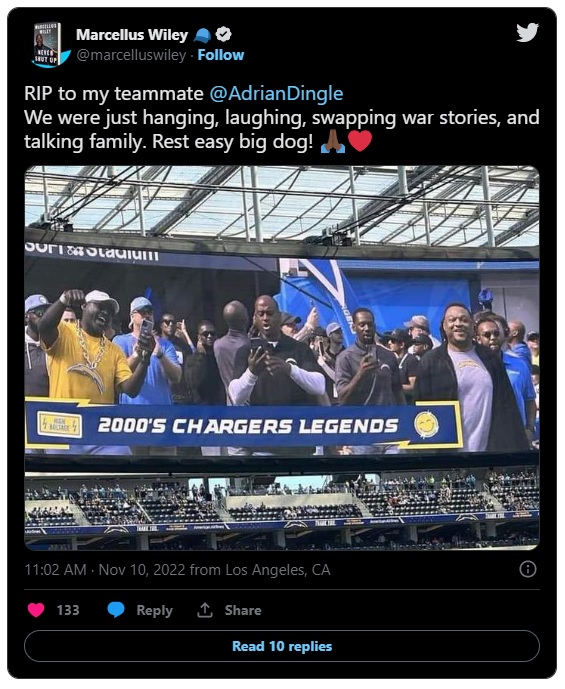 Wiley's statement has fueled conspiracy theories about Adrian Dingle's cause of death, because his reaction seemed to convey they were hanging out very recently, and he seemed to be in good health, which leads some people to believe he died very suddenly in an unexpected manner. Even Dingle's obituary contains no information about how he passed away. According to reports he was living in the Boston Massachusetts area at the time of his death, and was working with a Youth Support group called "Roca".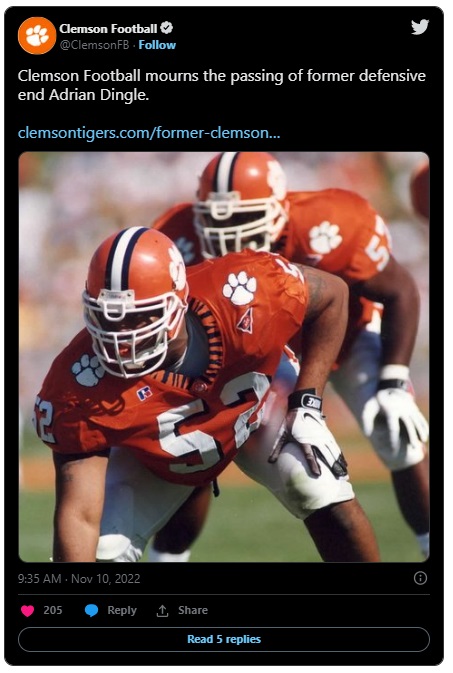 Adrian Dingle's Legacy in the NFL
After his impressive years at Clemson University, Dingle was drafted 5th overall in the 1999 NFL draft. He made a name for himself on the Chargers with an impressive 4 years starting in 2000. His best season came in 2003 when he started every game of the season, and averaged more than two tackles per game.
Adrian Dingle is survived by his girlfriend Amy Bell, his 4 year old son, and 2 year old daughter.