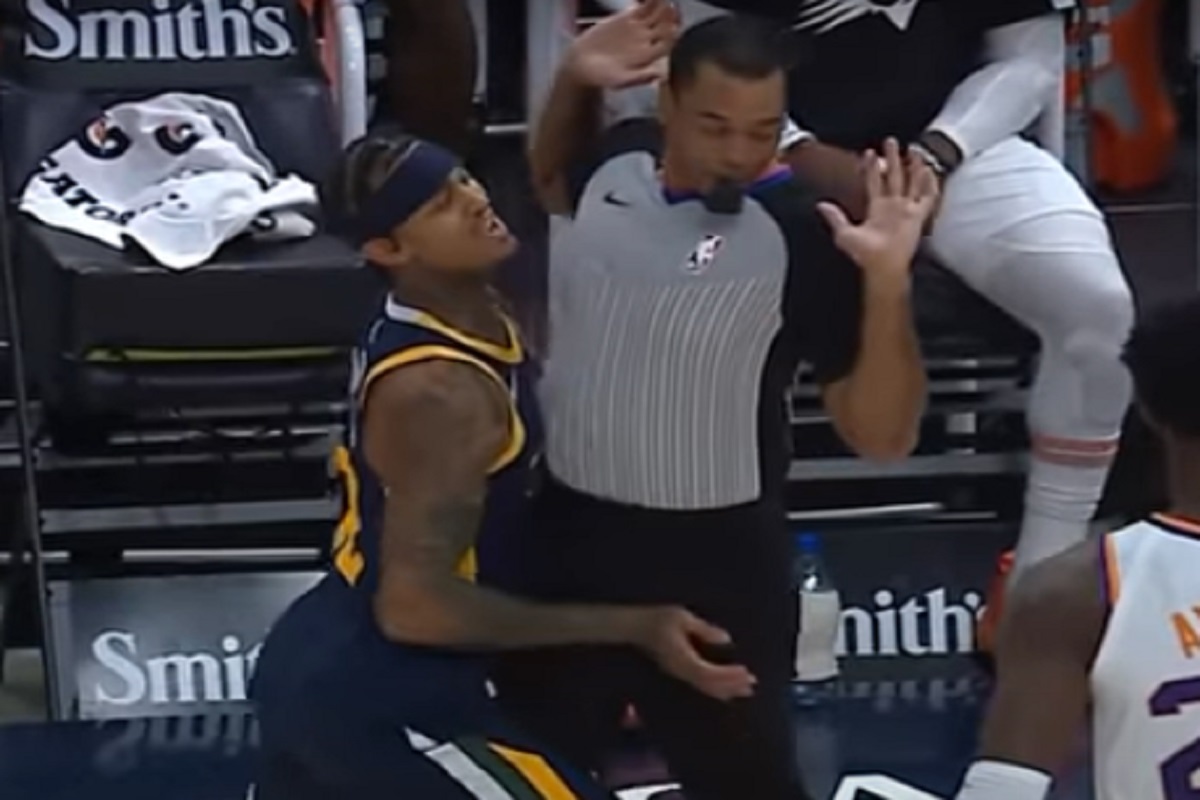 Referees have to stay on the court or close to it at all times to get a good views of things going on, but sometimes it cause serious issues. Jordan Clarkson tried to fight a referee during Jazz vs Suns, after he got a little to involved in the late stages of the game.
Jordan Clarkson pushed the referee after he blocked him from stealing an inbounds pass, which led to referee giving him a technical foul.

In most cases Jordan Clarkson would have been ejected for making physical contact with referee, but in this case it seems the ref knew he messed up by blocking him.
It's still possible Jordan Clarkson will receive a mandatory fine from the league for making contacting with an official.
Author: JordanThrilla