Did Andrew Wiggins get caught in 4K lusting over Kamala Harris? A video of Golden State Warriors star Andrew Wiggins during a White House visit has gone viral, and people are accusing the NBA player of looking at Harris' butt. The video, which was taken during the Warriors' 2022 championship White House celebration, shows Wiggins standing behind the Vice President, and some people are accusing him of looking at her backside secretly.
The video of the incident quickly spread across social media, and sparked a fierce debate. Some people accused Wiggins of inappropriate behavior, while others defended him and argued that he was simply looking in the direction of Harris to see what she was doing.
The debate has intensified since the video first went viral, and it has caused some people to question the appropriateness of Wiggins' behavior. Some people have argued that it is simply wrong for a man to look at a woman's backside, while others have argued that it is not wrong if the woman is not aware of it. You be the judge of whether Andrew Wiggins is staring at Kamala Harris' butt, take a look at the footage below.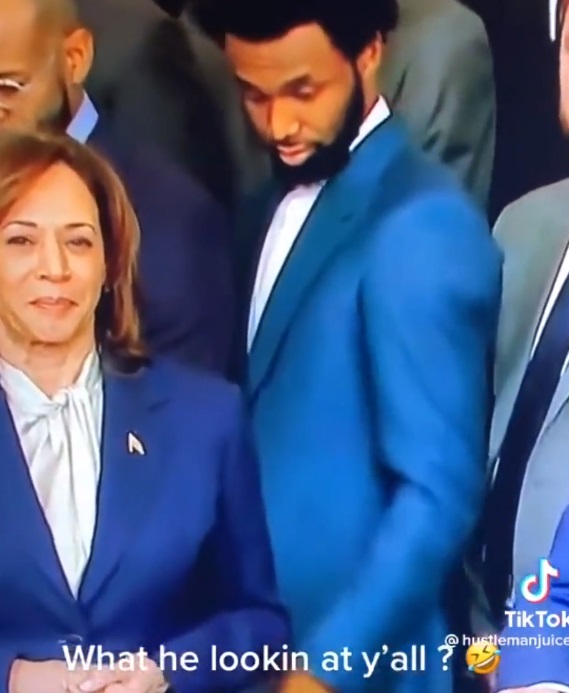 Whether or not Wiggins was actually looking at Kamala Harris' butt is a matter of opinion, but one thing is certain: it has sparked a passionate debate on social media.