With less than 4 days to go before the world is able to play NBA 2K23 the controversy surrounding player ratings has began. This year most of the top NBA players all have very similar ratings. For example Lebron and Stephen Curry are all 96 overalls, while Giannis at 97 overall is the highest rated player in the game. However, there's one player who is not happy about his rating, and it led to a viral roast session.
Social Media Roasts Kevin Durant's Reaction to His NBA 2k23 Rating Calling Out Ronnie2K
Kevin Durant is a 96 overall in NBA 2k23, but he thinks he should be much higher. As result he sent a tweet directly to Ronnie2K calling out 2K for not giving him that highly coveted 99 overall. In the post he wrote, "Aye Ronnie2K I'm gonna need an explanation on why I'm not a 99? This has become laughable". He was probably joking when wrote that, but still yet it led to a viral roast session. Take a look at the reactions to KD calling out Ronnie2k.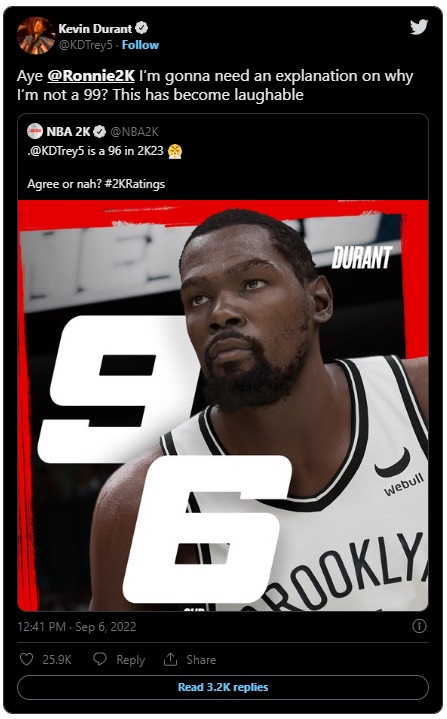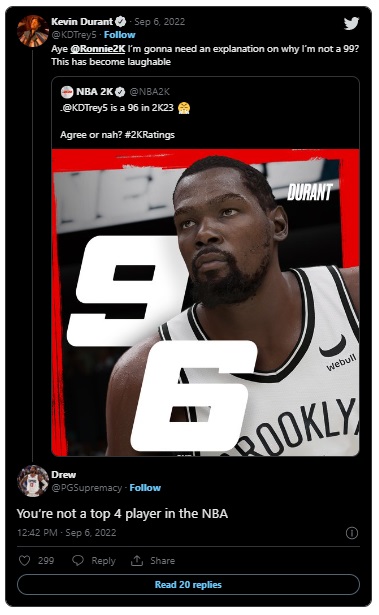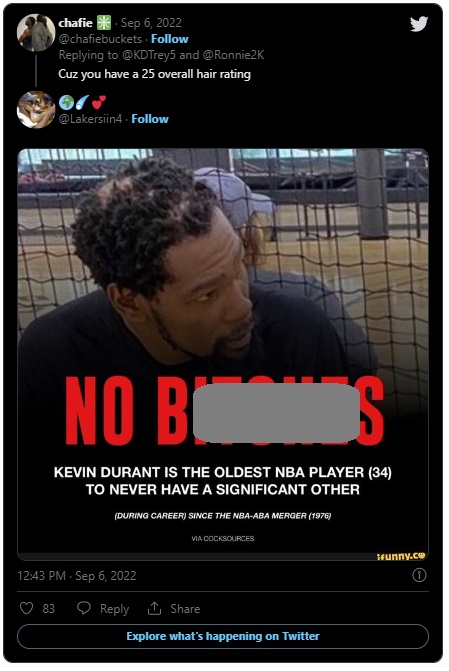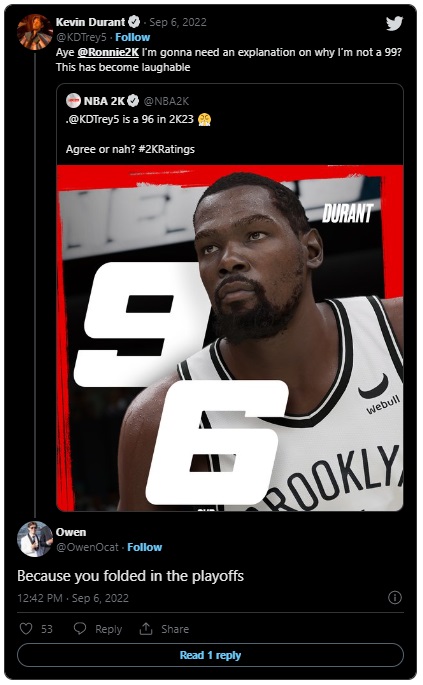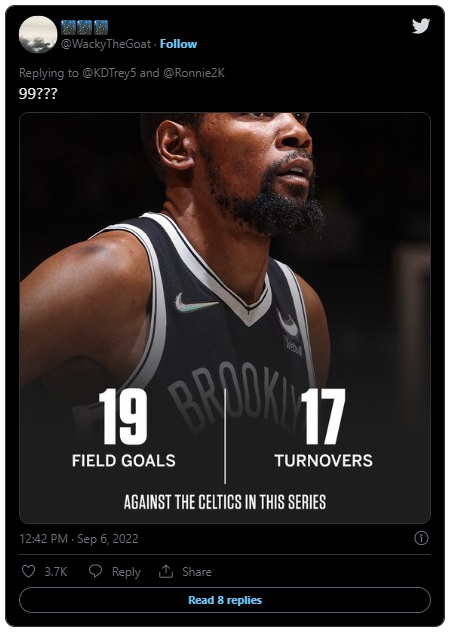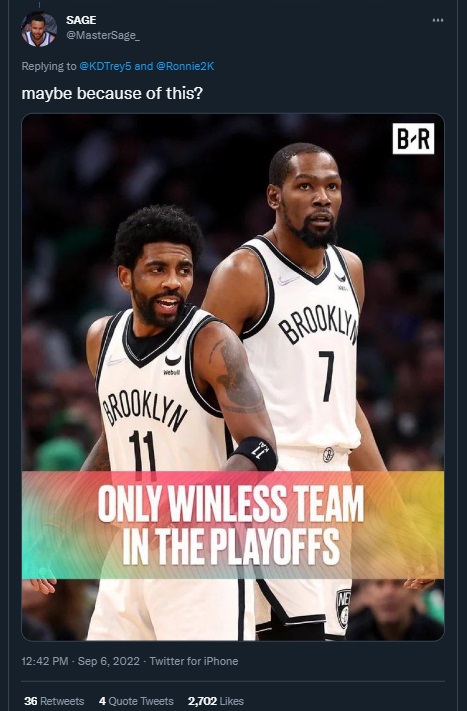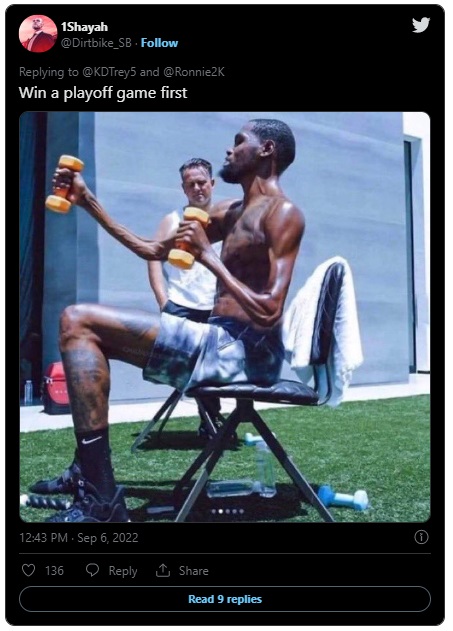 The roast session that that Kevin Durant's reaction to his NBA 2k23 rating caused could be sign of things to come for him this season. This could be one of his worst years of his career in terms of the amount of jokes he will hear after that horrific series against the Celtics.
Do you think KD's rating should be higher?