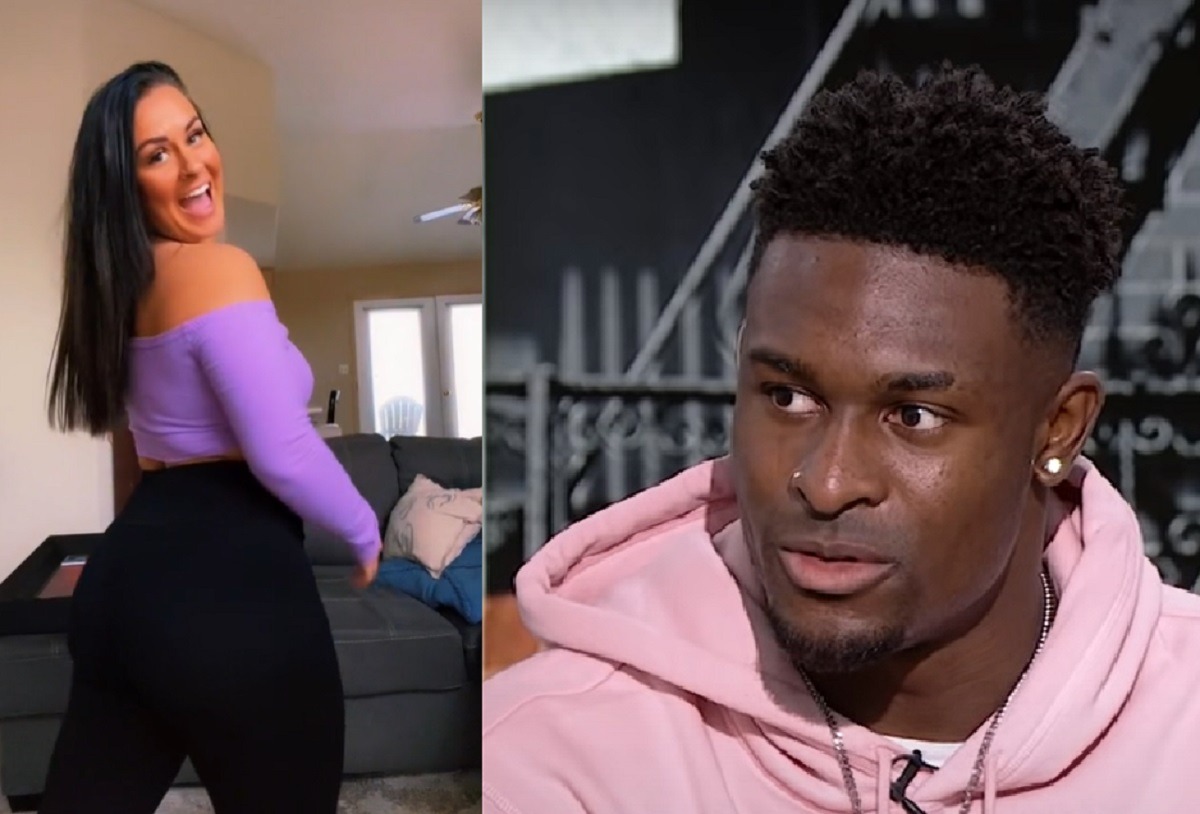 In the latest episode of social media gone wrong is the case of Onlyfans IG Model Tori Lynn aka 'vicgotback' possibly doxxing DK Metcalf address to get revenge. During this episode of Social media gone wrong, IG Model Tori Lynn aka 'vicgotback' exposed a DK Metcalf foursome story that left her stranded driving for hours.
Details on How OnlyFans IG Model Tori Lynn aka vicgotback Got Turned Down by DK Metcalf Due to a Foursome Orgy Then Possibly Doxxed DK Metcalf for Revenge
This story actually allegedly began months ago when DK Metcalf first met and smashed Tori Lynn. At that time there was no drama between them, as it was presumably a quick smash and dash type of deal. The relationship between DK Metcalf and vicgotback turned sour recently when they scheduled another meetup that was supposed to happen at night.
She allegedly lives hours away from him, so it's a bit of a long distance drive. According to her story when she was less than hour away from his house, DK Metcalf told the OnlyFans IG model to turn around and go home, because he was in the middle of a foursome.
Due to her ego being hurt by the ordeal, and all the gas she wasted, it's possible Tori Lynn aka Vicgotback doxxed DK Metcalf by leaking his address and lack of security, due to the foursome situation. She posted a message saying that she didn't sign a non-disclosure agreement, and knew his address and that he doesn't have security, then mentioned leaking his information on the internet. In essence, because he turned her down, she decided to attempt putting his life in danger.
Take a look at some of the videos of Tori Lynn doxxing DK Metcalf while spilling details about his alleged foursome orgy.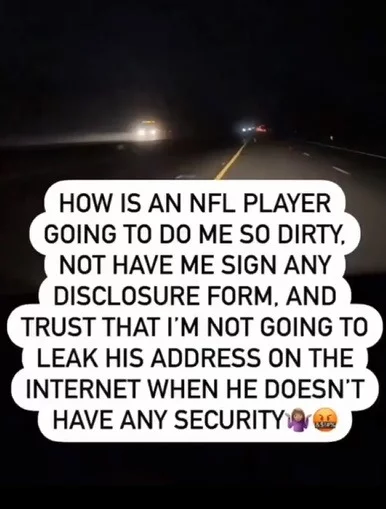 Tori Lynn may have thought she was giving DK Metcalf an L by exposing the situation, but in this case many people would say both parties took an L. She drove all the hours for nothing, and DK Metcalf possibly got doxxed, because he disrespected her.
DK Metcalf could be the first NFL player to get doxxed by an Onlyfans IG Model.
Author: JordanThrilla Staff