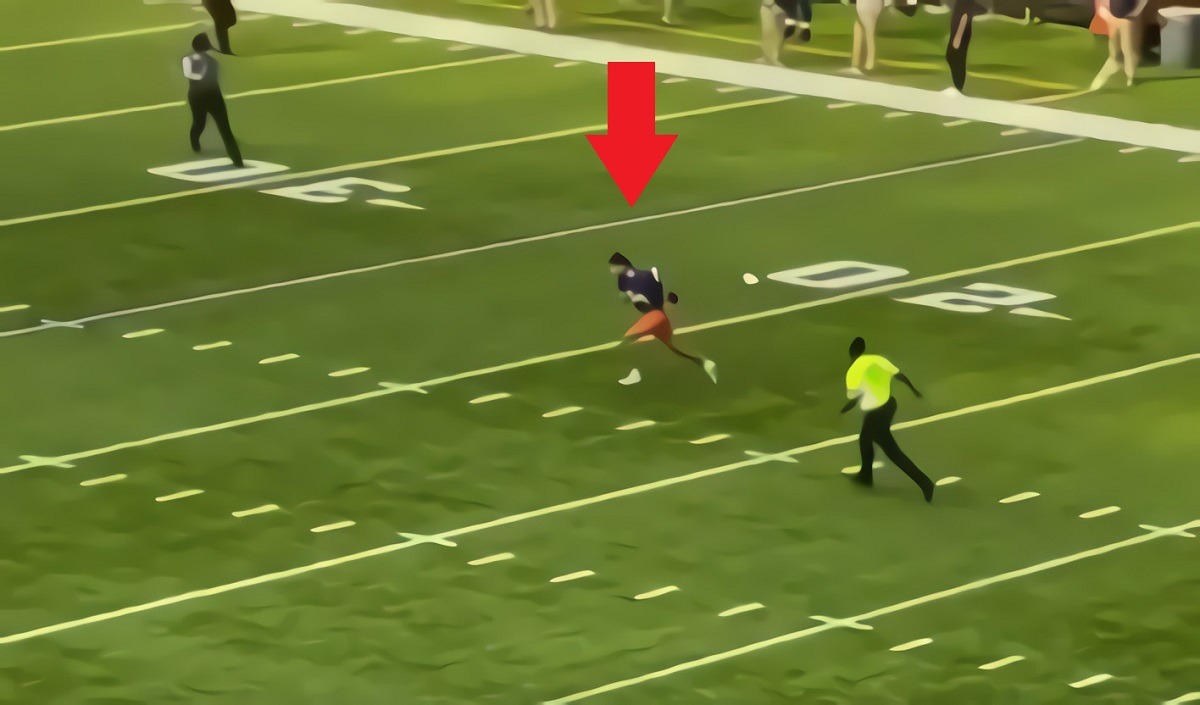 Vikings matchup against Seahawks turned into a true spectacle when a random fan took the field. Most of the time when this happens the fan is immediately tackled before really making it far, but in this case it was a different story.
Vikings Fan Runs on To Field Scores Touchdown
Viral video shows the Viking running onto the field, doing a combat roll, and then scoring a touchdown right before he was tackled by the security. It looked like had the skill to be a great punt returner for any team in the NFL. The perfect combat roll looked exactly like the animation from the Outriders video game.
The question that always comes to find when you see fans run onto the field would be if it was worth it?
In this case the Vikings fan scored a touchdown in front an entire stadium, so even if he is banned from future games he has a story to tell that most people NFL fans around the world can't.
Author: JordanThrilla Staff