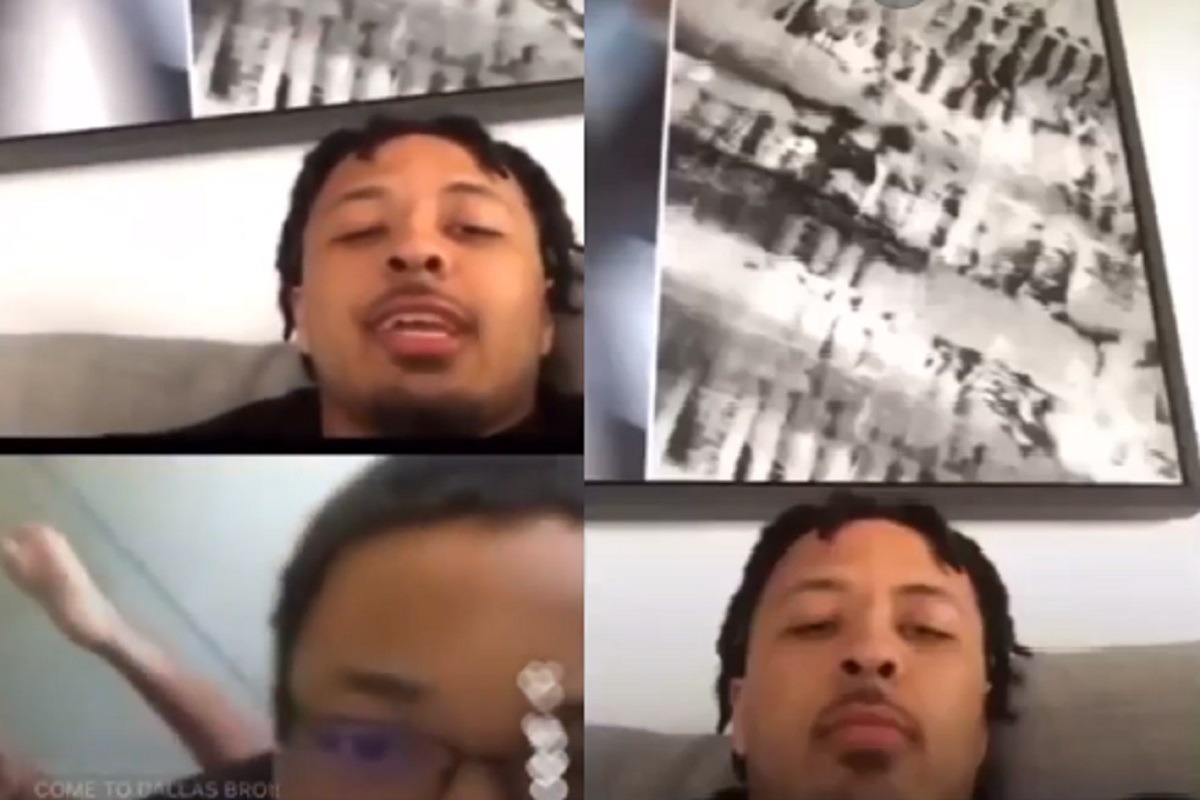 Is Cade Cunningham gay? The Oklahoma State Cowboys superstar is going viral after a hilarious moment while trying to interact with fans. A gay man flirted with Cade Cunningham on IG Live as he was giving fans an opportunity to talk one on one with him.
The gay man told Cade Cunningham "Can't wait to see you at draft night daddy", while swinging his feet in the air. In response Cunningham said "Hide your mouth, hide your mouth. C'mon bruh. What are we doing". It didn't seem like he was trying to be offensive, more like he was just really caught off guard.

Around the internet there now rumors floating around that Cade Cunningham is gay on the low, which isn't surprising when something like this happens to a well known athlete or celebrity. That is probably part of the reason he tried his best to quickly end the IG live feed.
All in all the moment was pure comedy, and even Cunningham got a good laugh out of it.
Author: JordanThrilla Staff