Lionel Messi got his first red card in 753 games, and it happened in brutal fashion. During the final minute of Barcelona's 3-2 loss to Athletic Bilbao, Lionel Messi punched Asier Villalibre sending him crashing to ground. After Lionel Messi knocks out Asier Villalibre he was immediately given a red card and ejected from the game.
One of the strangest moments from the ordeal was the moment where it appeared that Lionel Messi checked the pulse of Asier Villalibre as he was laid out from the force of the blow.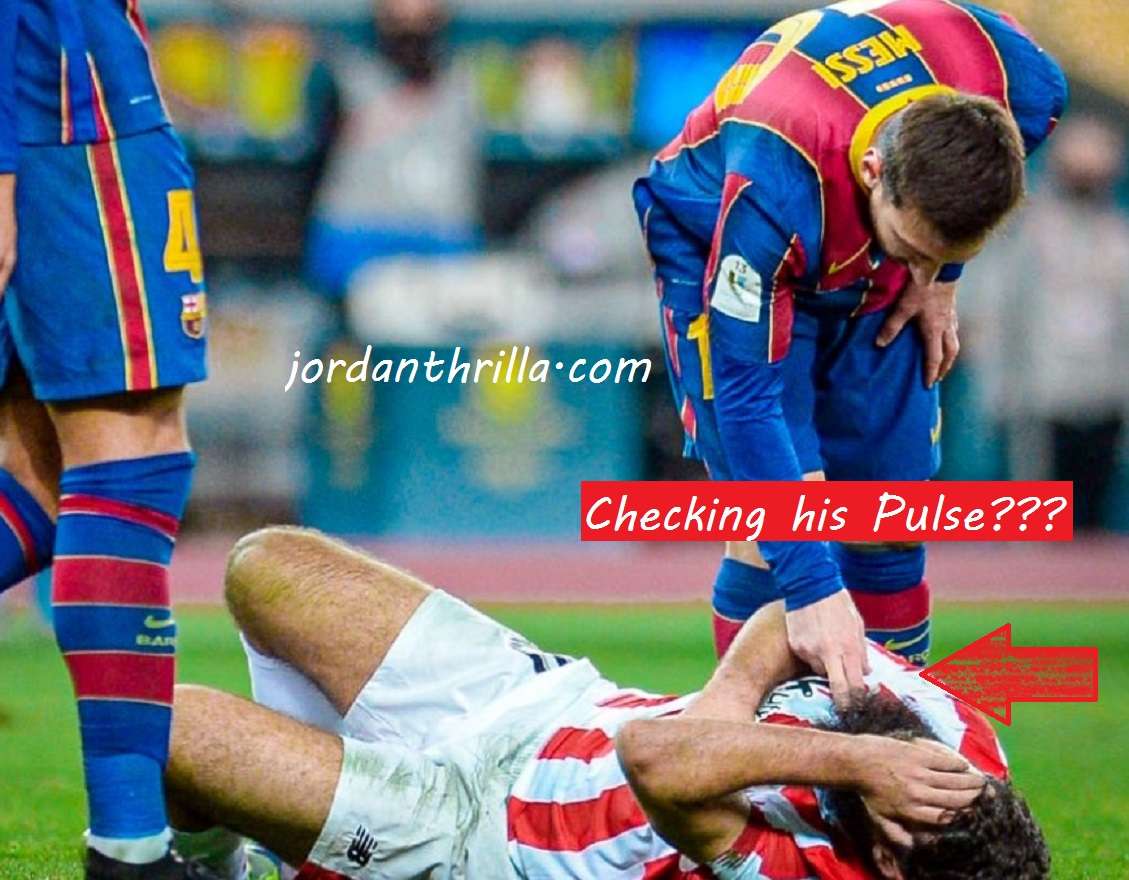 It was a given that someone would add WWE commentary to Lionel Messi slapping Asier Villalibre for the red card.

It's not often you see Lionel Messi getting a red card, it has now only happened three times in his career.
Lionel Messi's first red card came in 2005 during his debut game of Argentina vs Hungary. The second time Lionel Messi got a red card was in 2019 also against Argentina. Then of course the third red card happened today against Athletic Bilbao.
Author: JordanThrilla