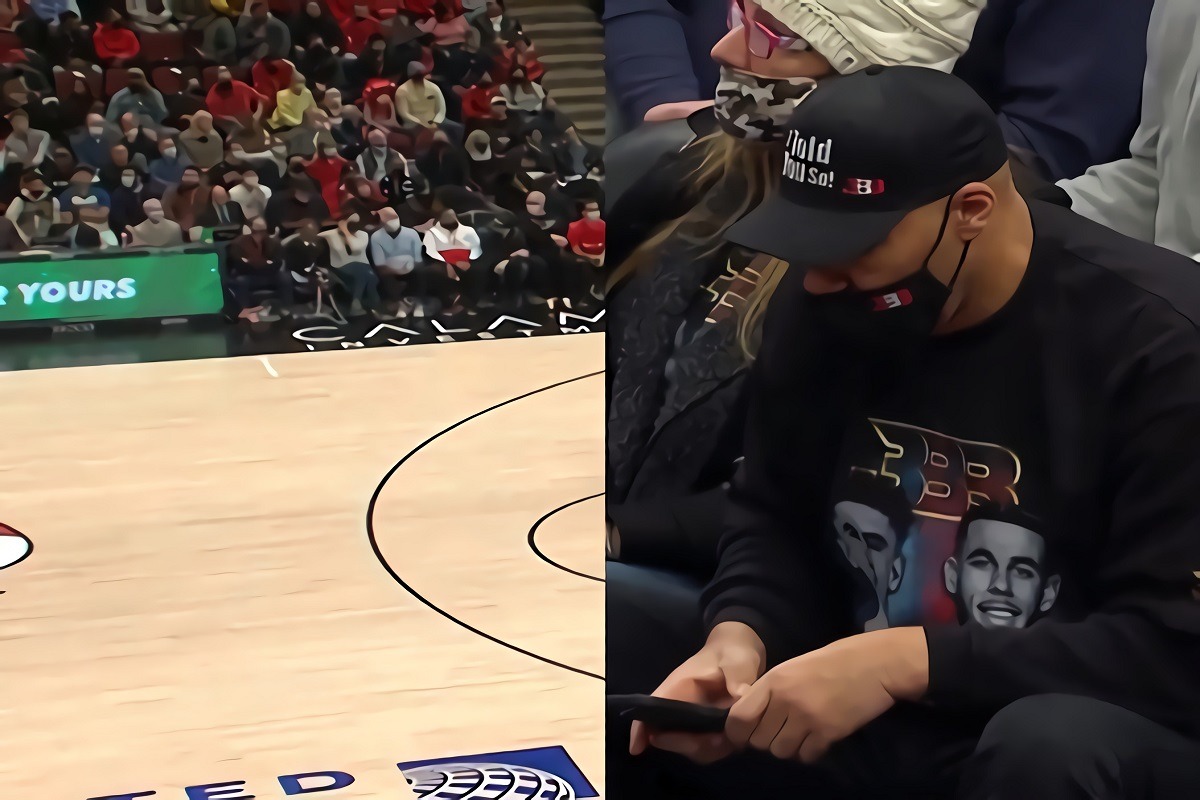 Bulls vs Hornets is matchup made for primetime TV again. Both franchises are in a major up swing with youthful teams that play competitive each night. Even with that in mind what really makes it a marquee matchup is the sibling rivalry between the Ball Brothers.
If you go back a few years ago people were accusing Lavar Ball of ruining LaMelo Ball's chances of going to the NBA after the move to Lithuania, and then Australia. Media outlets would regularly highlight how the BBB merchandise made him ineligible to play college basketball, and insinuated it would cost him a shot at being drafted. Fast forward today, and well just check it out.
This picture is iconic, the epitome of what Lavar Ball said would happen. Two of his sons are in the NBA, and the third son is on an NBA team's G League squad.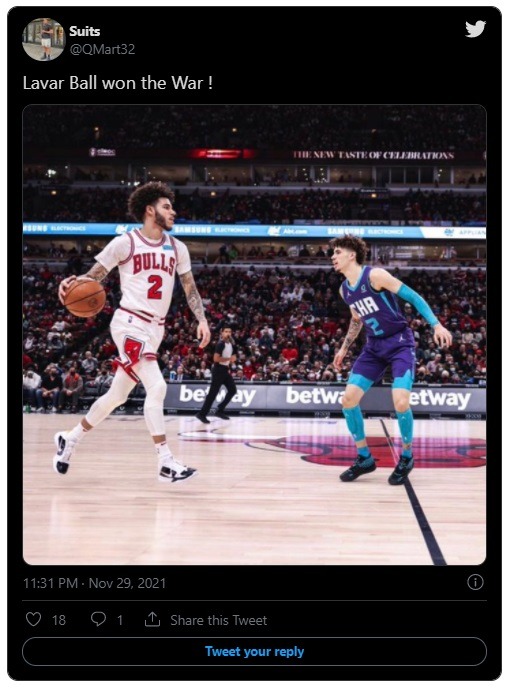 What's truly incredible about the Ball family's story is that Lavar Ball isn't a good basketball player, yet still he's a great basketball teacher. Lavar Ball was teaching LaMelo Ball to play the unorthodox style he does now at a very young age. That's why his game looks so effortless.
People Apologize to Lavar Ball As He Wears 'I Told You So Hat' During Hornets vs Bulls
Seeing two of Lavar Ball's sons as starting point guards on two different NBA teams really made people start to realize he was right all along. The icing on the cake was Lavar Ball wearing an "I told you So Hat" at the game. On Twitter people began to apologize to Lavar Ball, and admit that he did tell them so.
Lavar Ball got his flowers today, from everyone who hadn't given him them already.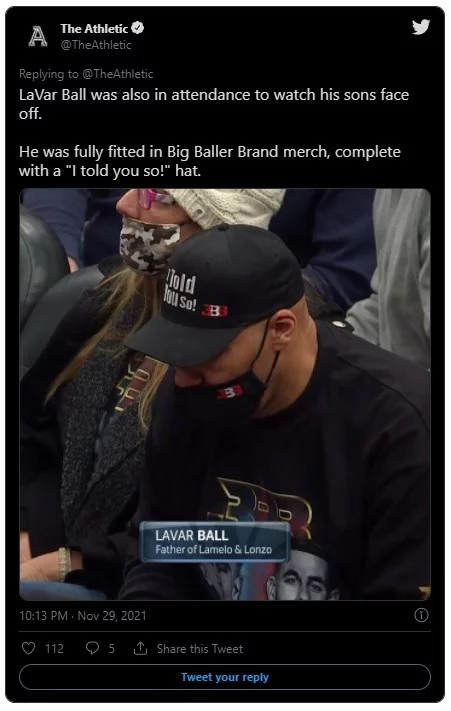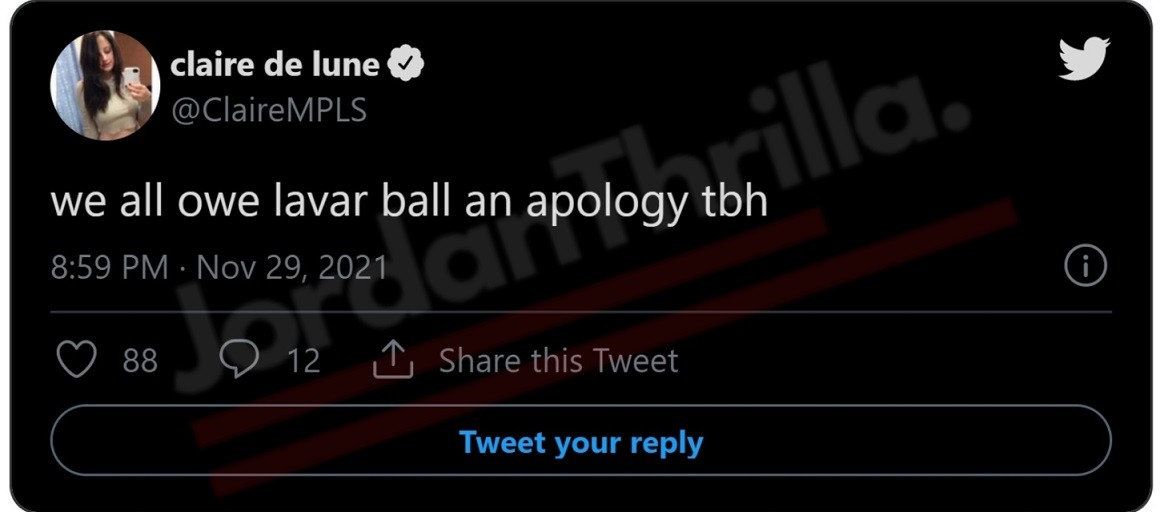 Apologies are nice, but Lavar Ball would probably appreciate it more if you get your BBB merchandise. He even sells Racing, and BBB Hot Sauce for the foodies reading this.
Lavar Ball did a pop-up shop in Chicago before the Hornets vs Bulls game. Gelo Ball has a Luxury BBB sneaker that came out recently. Big Baller Brand is still going strong.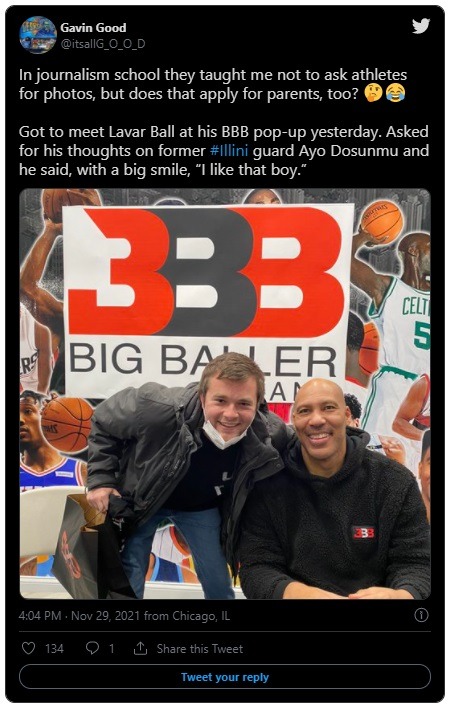 It's really cool to see people apologizing to Lavar Ball, while admitting they were wrong about him. A lot of people used to call him a bad father who was ruining his son's lives. Now his sons are superstars in the NBA, and are all millionaires. All the while Lavar Ball kept BBB running, and has expanded the scope of the products they sell.
In a high scoring affair Bulls defeated Hornets 133 – 119. Lonzo Ball finished his efficient shooting night with 16 points on 6-8 shooting, going 4-5 from three. LaMelo Ball finished his inefficient shooting night with 18 points on 5-15 shooting, but also grabbed 7 rebounds, and dished out 13 assists.
Lavar Ball told you so, if you didn't know.
Authors: JordanThrilla Staff