Washington Football Team is always in the midst of some kind of drama it seems like, but the most recent incident involving their franchise might be the craziest yet. What happened at their team facility truly sounds like a script for a movie, but it's real life.
Why Did FEDS Raid Washington Football Team Facility?
According to recent reports FEDS raided Washington Football team facility, the INOVA Sports Performance Center. The incident happened last week, but was just reported today. They weren't looking for any of the players, but rather someone of the training staff and medical team.
Why are FEDS Looking for Head Trainer Ryan Vermillion?
Reports allege that FBI agents were seeking Ryan Vermillion who is the head trainer and direct of sports medicine for the Washington Football team. The details concerning why FEDS are looking for Ryan Vermillion are scarce, but given some of the details and his background, some people believe it might be drug related. Apparently FBI is in the midst of an ongoing criminal investigation on Ryan Vermillion.
Details on Conspiracy Theory that Ryan Vermillion was Caught Selling Drugs or in a Drug Ring
A few details about what went down with FBI raiding Washington Football team facility have led some people to believe the criminal investigation is drug related. Firstly, it's reported that the Ryan Vermillion criminal investigation has been going on since the summer, and usually drug related investigations take a long time. Secondly, it was specifically the DEA (Drug Enforcement Agency) raiding Washington Football team facility, which also points to it being drug related.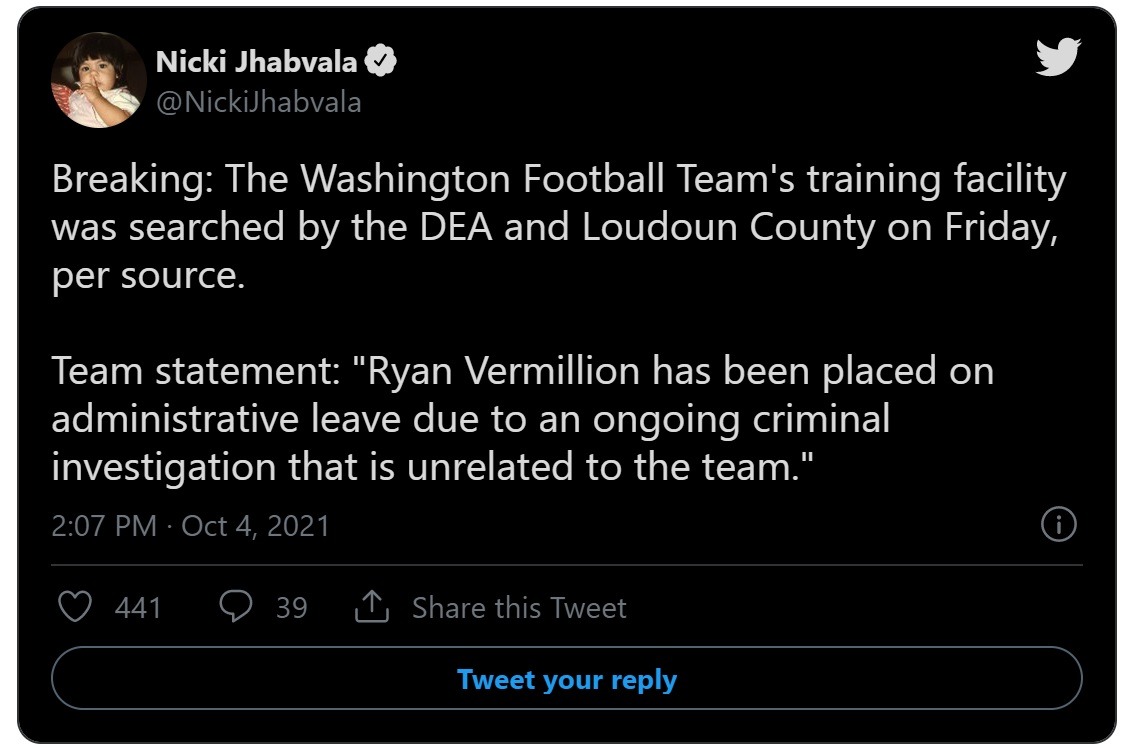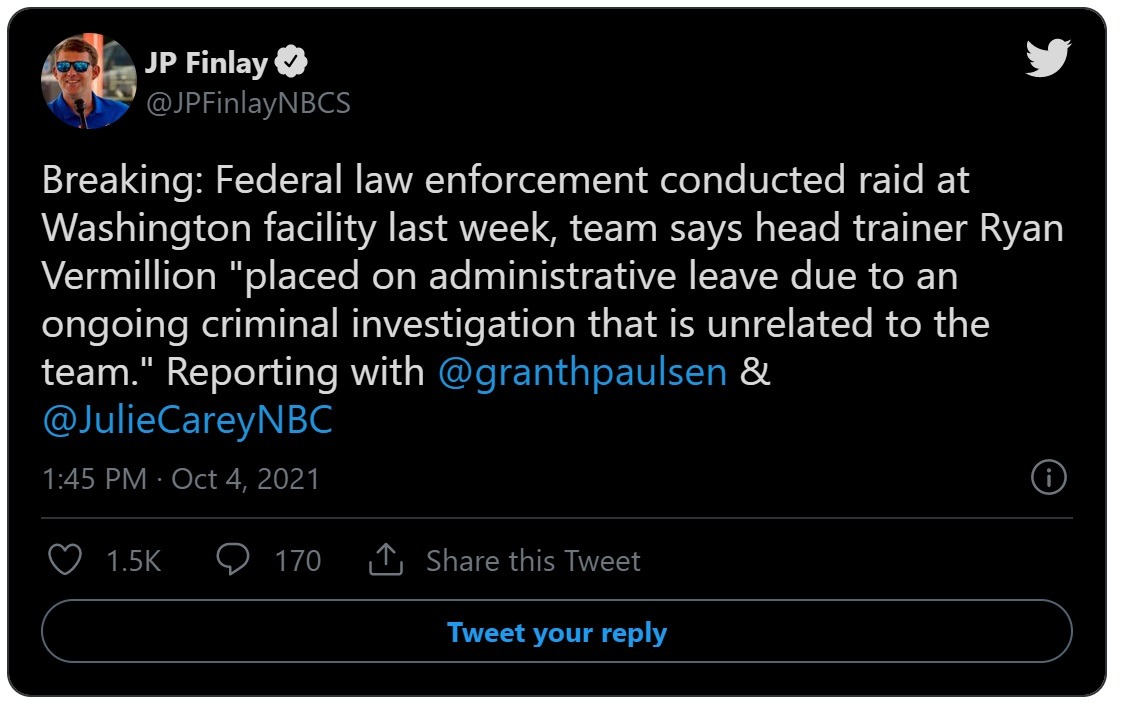 How Will Ryan Vermillion's Absence Affect Washington Football Team?
With Ryan Vermillion placed on administrative leave the question remains of how Washington will fair without their head trainer and sports medicine director? Could there be an increase in injuries during games? The next man up mentality doesn't only apply to players, so hopefully the people that were working under him can fill in the void he is leaving.
The good news here is that Ryan Vermillion's criminal investigation is allegedly not related to the team. Hopefully it stays that way as more details come out.
Author: JordanThrilla Staff