Facebook is in the middle of controversy after a strange string of events, that culminated with the website going down for hours. It all started yesterday when Facebook whistleblower Frances Haugen exposed how Mark Zuckerberg allegedly contributed to the January 6th attack on the US Capitol Building. In the midst of all this something ever more peculiar happened that many people may not have noticed.
Is Facebook Website For Sale? Details on Rumor Mark Zuckerberg is Selling Facebook
Shortly after Facebook went down people noticed that the Facebook domain was listed for sale on DomainTools website. When you tried to look information about Facebook's domain name, DomainTools had message saying,
"Facebook.com is for sale. The domain is listed for sale at one of our partner sites".
This led to people thinking that Mark Zuckerberg is selling Facebook due to Frances Haugen's 60 Minutes interview.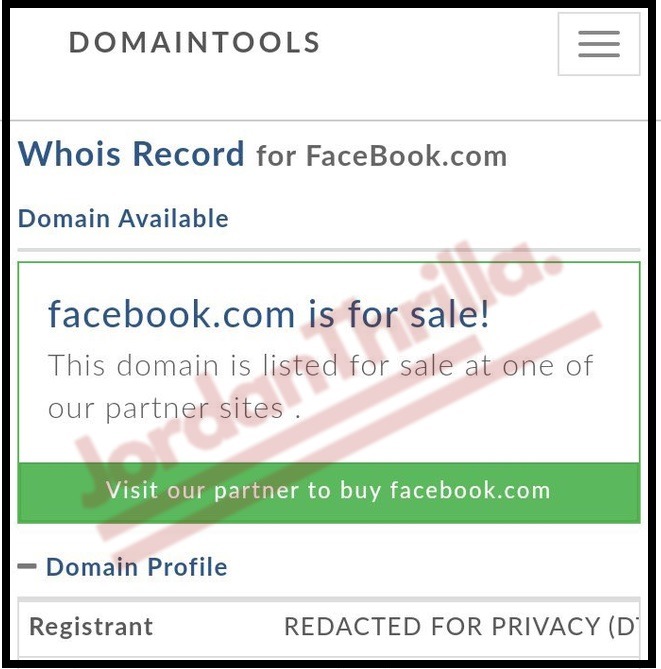 Twitter CEO Jack Dorsey Reacts to Facebook Listed For Sale on DomainTools
The revelation of the possibility Mark Zuckerberg is selling Facebook caused many viral reactions on Twitter, including one from the Twitter CEO himself Jack Dorsey. His response to the Facebook domain listed for sale was a simple,
"How Much?"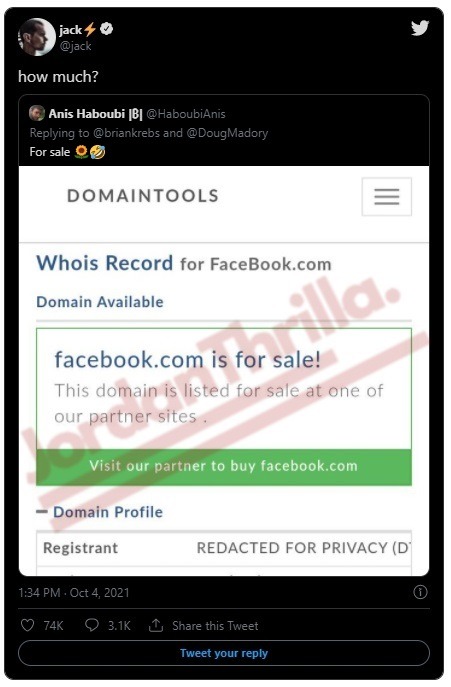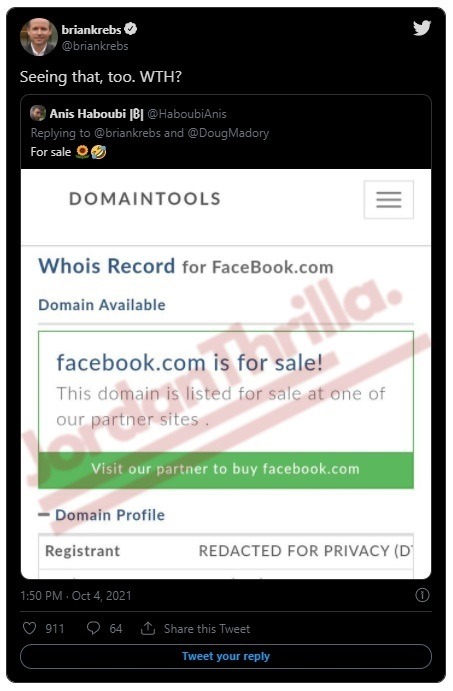 Why Would Mark Zuckerberg List Facebook Domain For Sale?
While it's not known why Facebook was listed for sale after it went offline today, one theory people have is that hackers deleted their DNS, A, and AAA records. Another conspiracy theory is that Mark Zuckerberg was trying to get out before the ship sank, because Facebook Whistleblower Frances Haugen claimed that Facebook shut down its civic integrity team, and turned off election misinformation tools after Joe Biden won the Presidency, which possibly contributed to the January 6 attack on the Capitol Building. She is presenting her information to US Senate tomorrow.
Facebook is back online now, so only time will tell if Mark Zuckerberg was really trying to sell it.
Author: JordanThrilla Staff