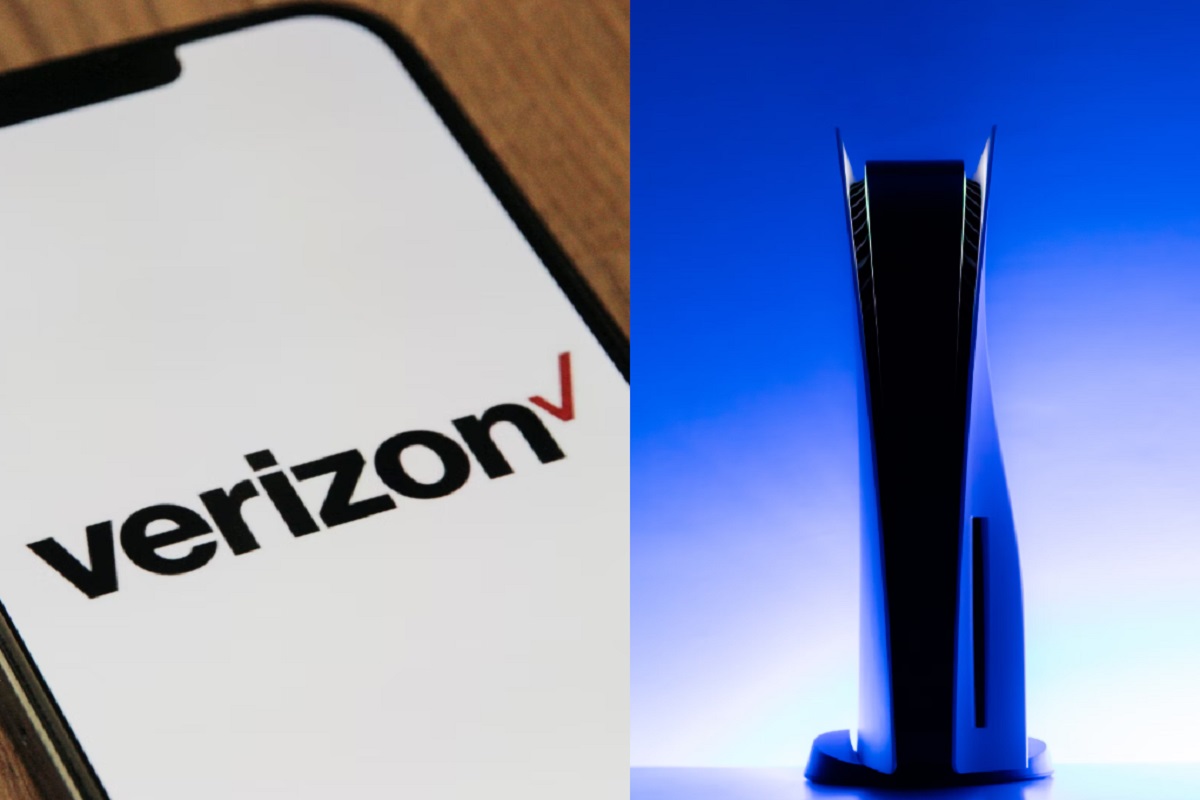 It's well known that cellphone companies are willing to go to drastic lengths to gain new customers. Usually they advertise a 'free phone' as part of a deal with signing a new contract. We put 'free phone' in quotes, because usually there are hidden fees that eventually help them recoup the cost of the phone they advertised as free. Now Verizon wireless is using a new strategy with the help of the PlayStation 5 console.
Is Verizon Scalping PS5s? Verizon Wireless PlayStation 5 Deal Goes Viral
We all know that PS5s are hard to find at most stores. Their availability has been an ongoing problem since it was released, which led to resellers selling the console at double the price or more. Now Verizon wireless is using the supply and demand issue of the PS5 to its advantage, and it seems to be working based on how viral their new offer is.
Verizon Wireless is currently selling PS5 consoles on their website. Based on the product listing it's the disc version, and is selling for the normal $499 price tag. However, there is a huge catch if you want to purchase one. Based on the listing you need an active Verizon wireless account to be eligible to purchase the PS5. Based on social media reactions people have been signing up just to get that PS5.
Around social media Verizon customers are offering PS5 reseller deals to people who don't have accounts.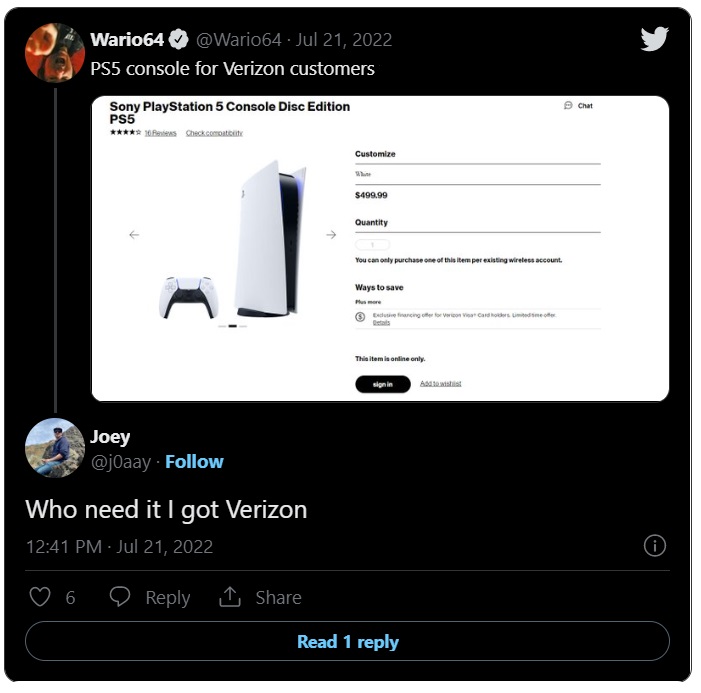 If you're a Verizon wireless customer and you've been looking for a PS5 it's best to jump on this opportunity quick, because it's safe to say they will probably be out of stock soon.
Some people think Verizon's PS5 deal could be a sign that Sony has finally manufactured enough PS5s to meet the high demand, but only time will tell. Would you consider this Verizon scalping PlayStation 5 consoles?