Kai Cenat is one of the most famous YouTubers and Twitch Streamers in the world, and for the first time he's caught in a major controversy that could have implications on the future of his career. There's an old saying that your friends are usually the people who bring you down when you're successful, and this could be one of those situations based on the allegations being made by a woman on Twitter.
Woman Named Jovilicious aka Jovi Pena Says She Was Raped by Djigui Seck at Kai Cenat Party and He Chose Not to Speak Out
Earlier today a model who goes by the name of @thejovipena on Twitter claimed Kai Cenat's alleged friend Djigui Seck raped her during a New Years party at his house. She posted evidence that appears to show that when she reached out to Kai Cenat for help bringing her justice he chose not to get involved despite allegedly being aware of perpetrators identity. To make things worse she claims it was Kai Cenat who told her to go up the room where the $exual assault allegedly occurred, although she isn't blaming him for what happened. She posted a photo of the rape kit she took to make sure people couldn't say she is lying. Social media investigators entered the chat providing further evidence that could prove that Cenat and the accused rapist know each other very well.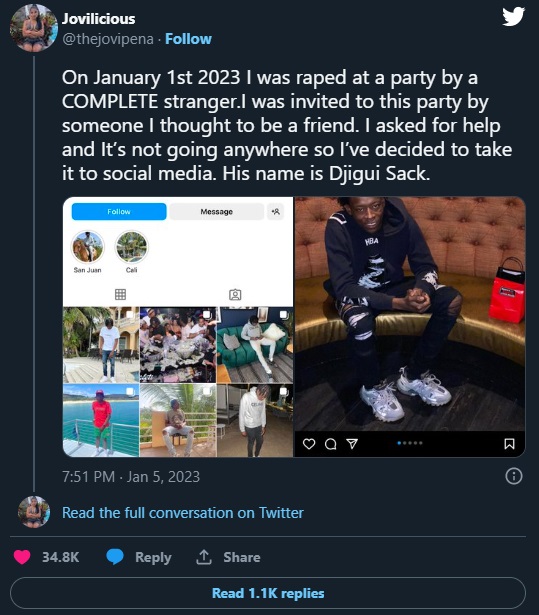 Apparently someone gave her the incorrect last name of the person she claims assaulted her. At first she though his name was Djigui Sack, but his surname is actually "Seck".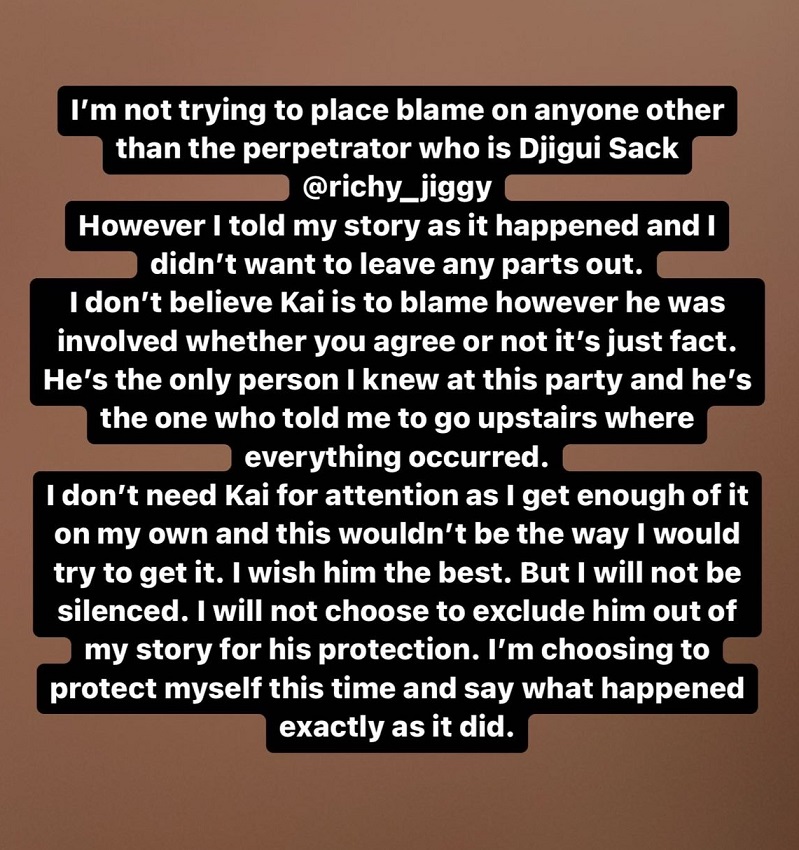 In the photo below the woman claimed Kai Cenat was acting like he didn't know the person even after she sent him pictures. She allegedly learned of his name through a lawyer.
The picture belows, which is viral on Twitter appears to show the accused rapist Djigui Seck standing with Kai Cenat. One of the photos is from way back in 2019. Social media believes this is the definitive proof that he knew exactly who it was when Jovilicious was asking him to identify the person.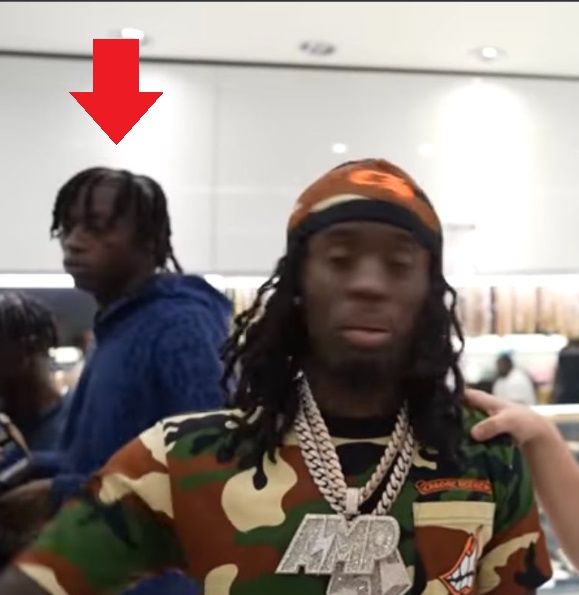 Another IG Model Accused Kai Cenat and His Friends of Being "Horny Predators"
Another woman who goes by "thatGIRL" on Instagram who was also at the party accused Kai Cenat of being a horny predator in some leaked DMs to Jovi Pena after the incident.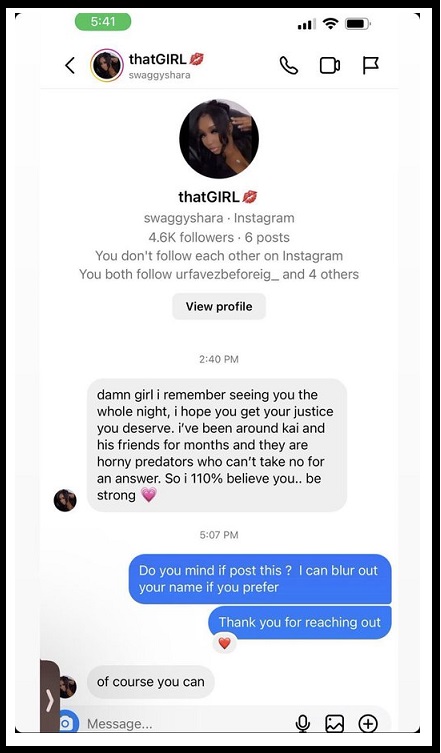 Is Kai Cenat Cancelled Already?
Apparently Kai Cenat is already losing major business deals over this controversial situation, which isn't surprising. A woman who guys by Katie aka @katie7268495 on Twitter claimed that her collaboration with Cenat was ditched due to his alleged involvement in the rape allegations being brought against his friend.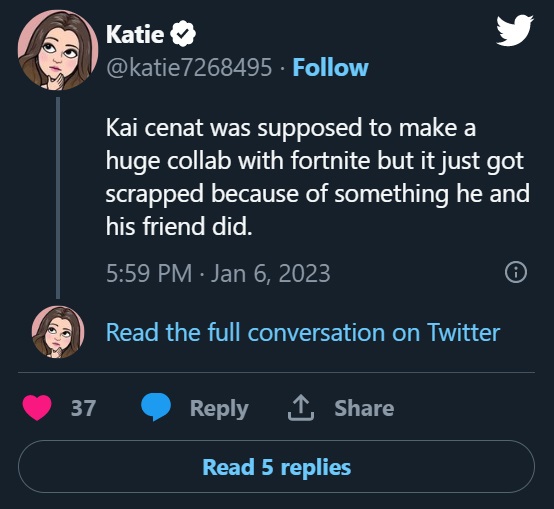 Right now based on reactions on social media it seems like most people are convinced that Kai Cenat was trying to protect his friend Seck even after knowing he possibly raped someone at his own party. That's definitely not a good look for him, but maybe in the long run the truth will be different than what it appears to be at the moment. Hopefully Jovi Pena gets the justice she deserves if her allegations are true.