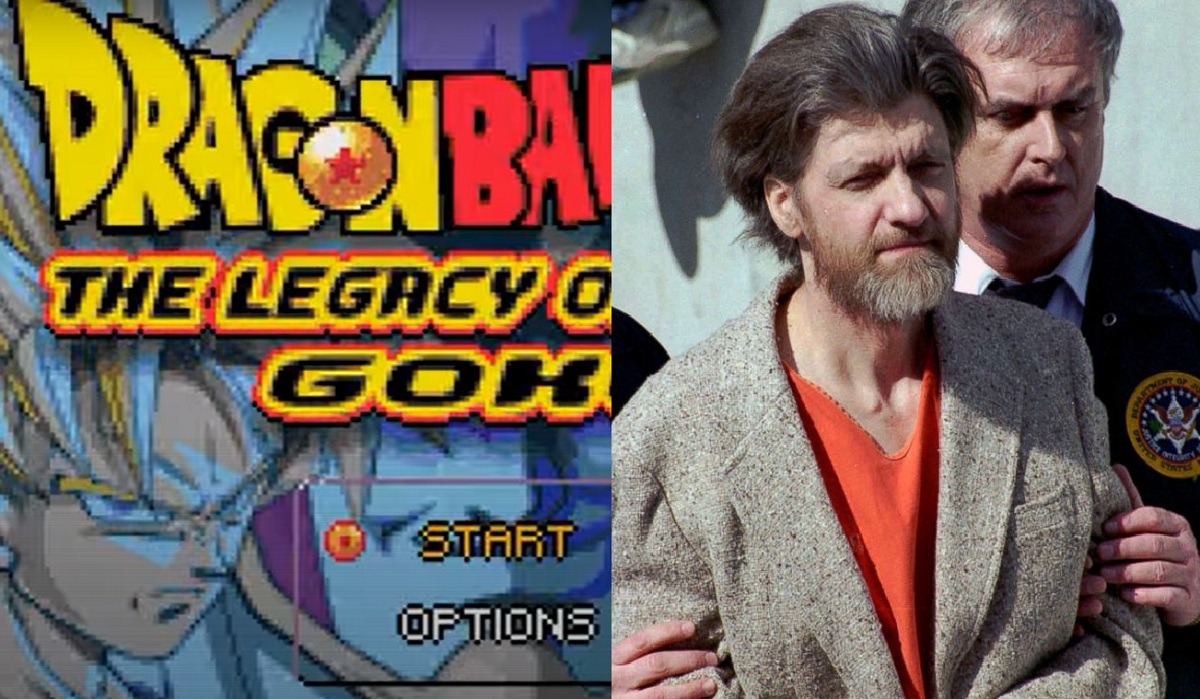 Back in 2003 the Gameboy Advance game Dragon Ball Z: The Legacy of Goku 2 was released. It was a role playing with real time action that was based around the storyline of the Androids destroying earth, and Trunks and Gohan saving the day. Recently people on social media found a connection between a strange character in the game and the Unabomber Ted Kaczynski.
Did GBA Dragon Ball Z: The Legacy of Goku 2 Video Game Pay Homage to Unabomber Ted Kaczynski?
At one point in DBZ: The Legacy of Goku 2 you come across a character named Ted who lives off the grid in a cabin, because he thinks the world has become to reliant on Capsule Corp technology. The Dragonball Z character even said he likes when things blow up. Everything about the design of this DBZ character Ted was similar to the Unabomber Ted Kaczynski except the color of their hair.
Ted Kacynski was a professor who taught at University of California Berkeley before he moved to a Cabin in Montana Woods to live an off the grid lifestyle. From 1978 – 1995 he began making homemade bombs that he would mail to universities and airlines, that resulted in three deaths and 23 injuries. He was arrested in 1996 and sentenced to life in prison.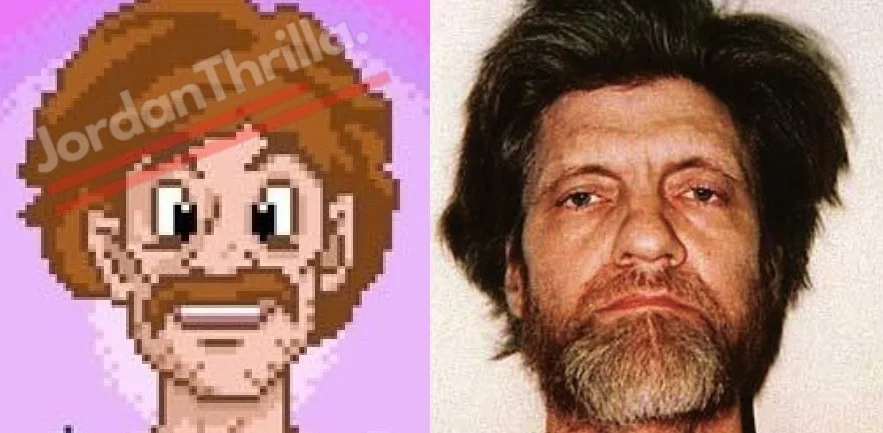 As you can see the Dragonball: The Legacy of Goku 2 character Ted seems like a recreation of the Unabomber Ted Kaczynski.
A very strange choice of character to put in a kids game, but most people would never notice that connection while playing the game.