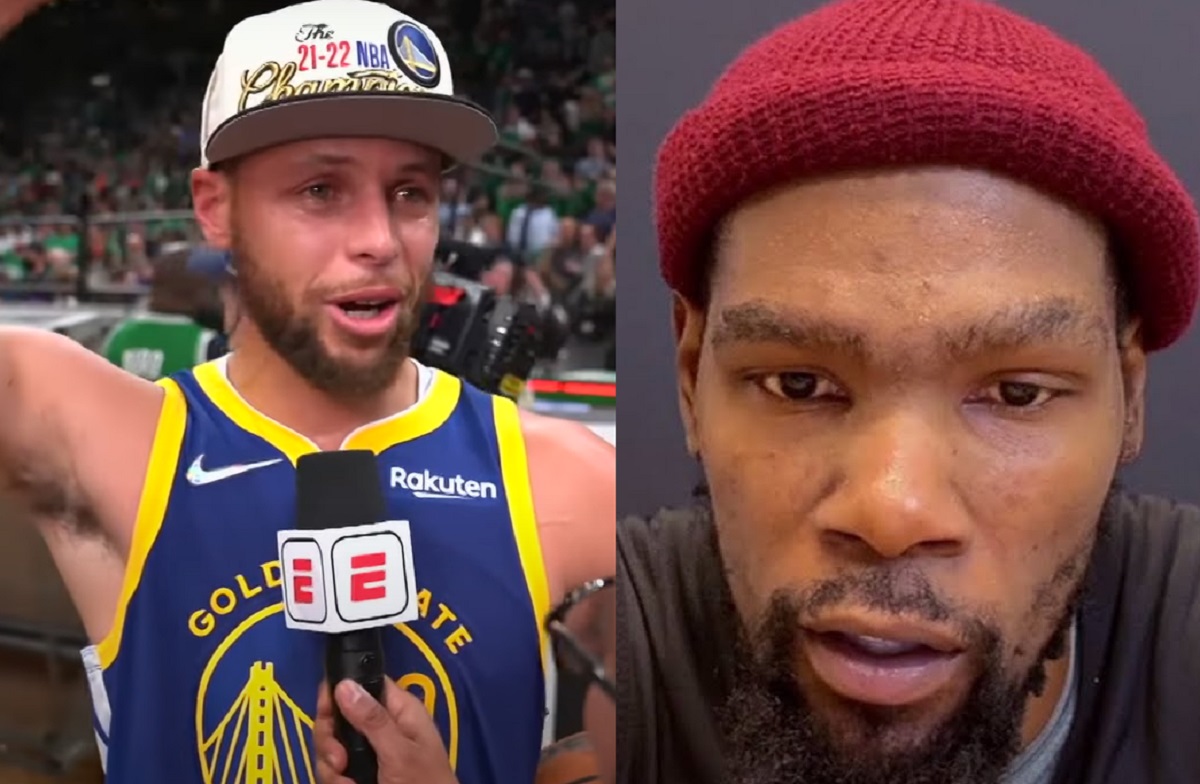 Once upon a time Draymond Green and Kevin Durant got into a heated altercation after having a disagreement about a last second shot attempt that ended up a turnover. It was later discovered that during their interaction on the bench Draymond Green told Kevin Durant that Warriors didn't need him, because they had already won without him. Now those powerful words are being remembered as it has become actual reality. Ironically it happened by Warriors defeating the team that swept Kevin Durant in the first round. Now all hell is breaking lose on NBA Twitter as people unleashed their fury with jokes and memes.
Is Kevin Durant's Legacy Ruined? Social Media Roasts Kevin Durant after Stephen Curry Wins 2022 NBA Championship and Finals MVP
It was a widely accepted notion that this NBA Finals would have more of an impact on Kevin Durant's legacy than Stephen Curry's. It was the series that could definitively prove that Kevin Durant joined a team that didn't need him, and that Draymond's words were fact.
With Stephen Curry winning Finals MVP against a team Kevin Durant couldn't beat even one time, that is all the proof some people needed. Now social media is roasting Kevin Durant, because Stephen Curry won a championship without him again and this got Finals MVP too. Social media seems to leaning towards the sentiment that Stephen Curry ruined Kevin Durant's legacy by winning a championship without him after he left.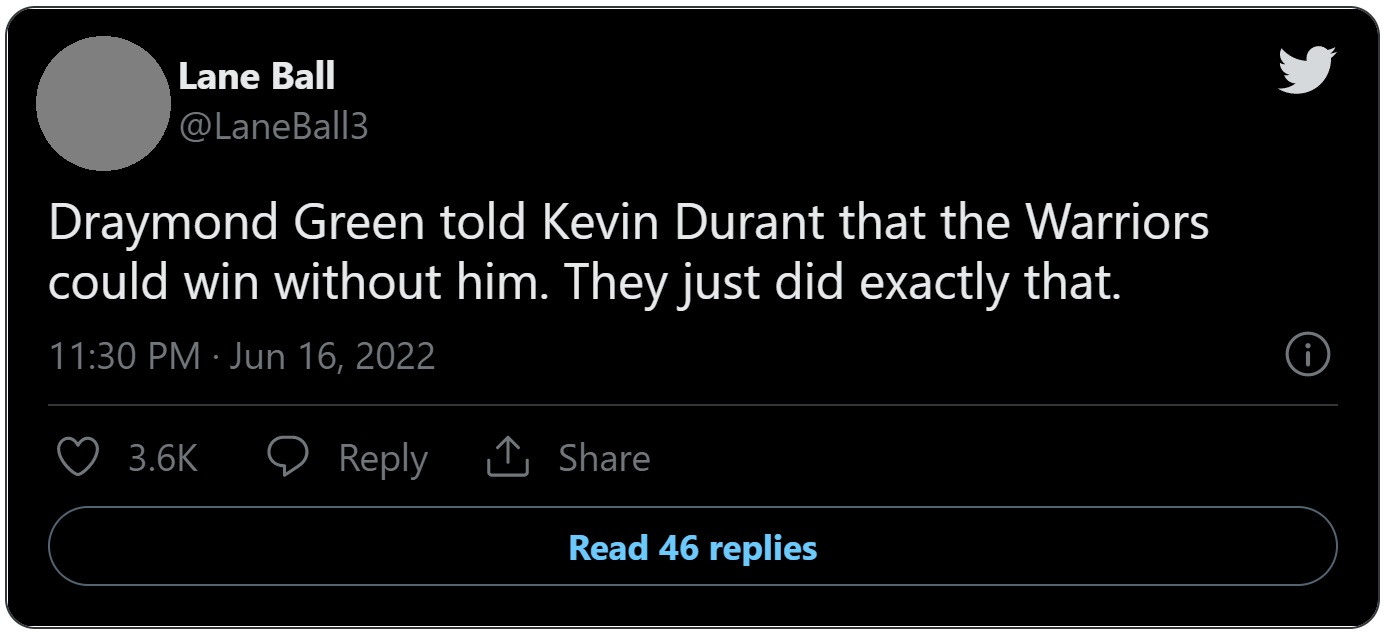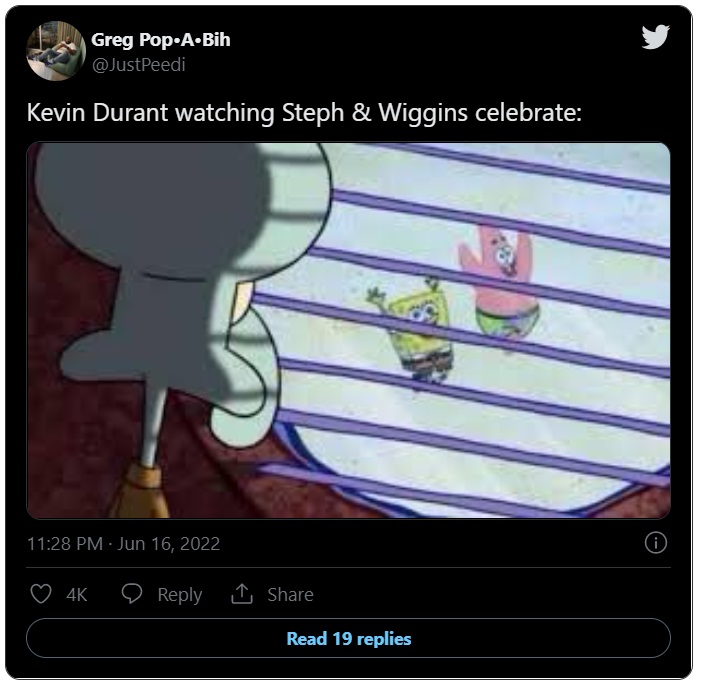 It's tough to outright say that Stephen Curry winning a championship after Durant's departure is tarnishing his legacy. After all basketball is a team game, and the Nets were disarray all season to circumstances he couldn't control. Then there was hte te on the line thing. However, Warriors' Finals victory does add more fuel to scrutiny of those two rings they won together moreso in terms of KD.
In theory based off the outcome of this NBA Finals some people would suggest that Kevin Durant is the only superstar in the NBA history that played on a team that didn't truly need them during their prime. In reality there were many moments during their playoffs runs where it seemed like Warriors really needed Kevin Durant. Sometimes looks can be deceiving, but is that the case here?
Social media roasting Kevin Durant after Warriors win a championship without him is expected. However, one fact still remains the same when it's all said and done. If you don't include the year Kyrie Irving injured his knee cap, the Warriors didn't beat LeBron James and Kyrie until Kevin Durant signed that contract. It's possible KD joining Golden State kept Lebron James from having 2 or 3 three more championships to his name.