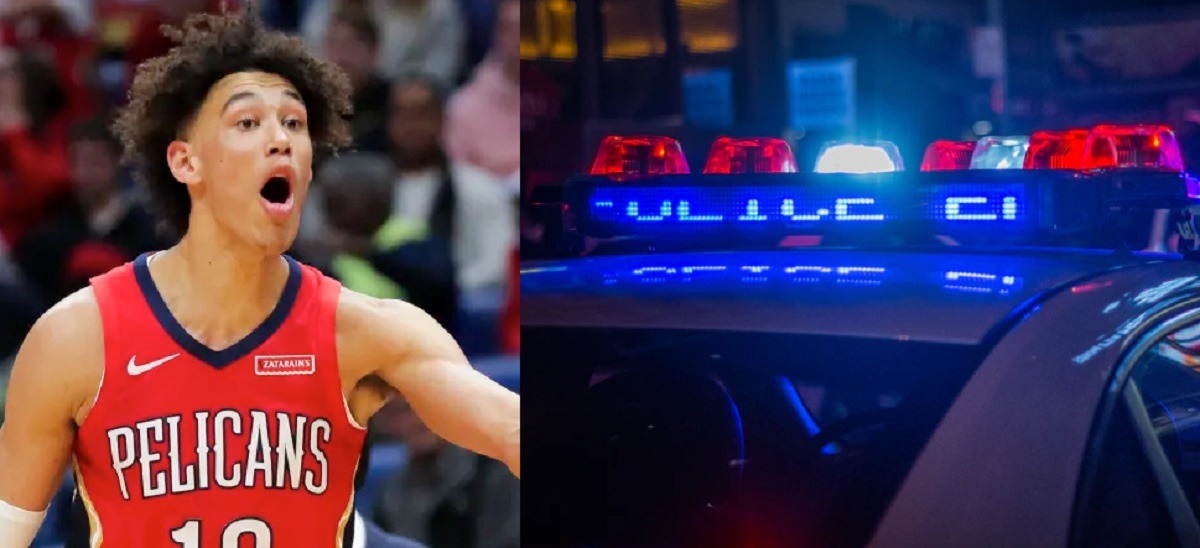 New Orleans Pelicans 21 year old superstar center Jaxson Hayes was arrested by police after allegedly beating up a cop who tried enter his home. The fight was so intense that both Jaxson Hayes and the cop had to sent to the hospital with injuries.
According to reports the police were called to Jaxson Hayes' house in LA to respond to what was described as a "domestic disturbance". Upon their arrival Jaxson Hayes wouldn't let them come inside his house, and a fight ensued where he was tased. The police officer was getting beaten so bad by the 220 pound Hayes that emergency backup had to be called.
The incident is surprising, but Jaxson Hayes has always been an emotional person. Remember he went viral for the video below after he was snubbed from the Rising Stars game.
How Much Prison Time Is Jaxson Hayes Facing?
Police reports state Jaxson Hayes is being charged with felony battery of a police officer. Based on law books Jaxson Hayes is facing up to 25 years in prison if found guilty. However, there are many intricate circumstances of the situations that could change that.
Pelicans have released a statement saying they are aware of the situation, and investigating.
Author: JordanThrilla Staff