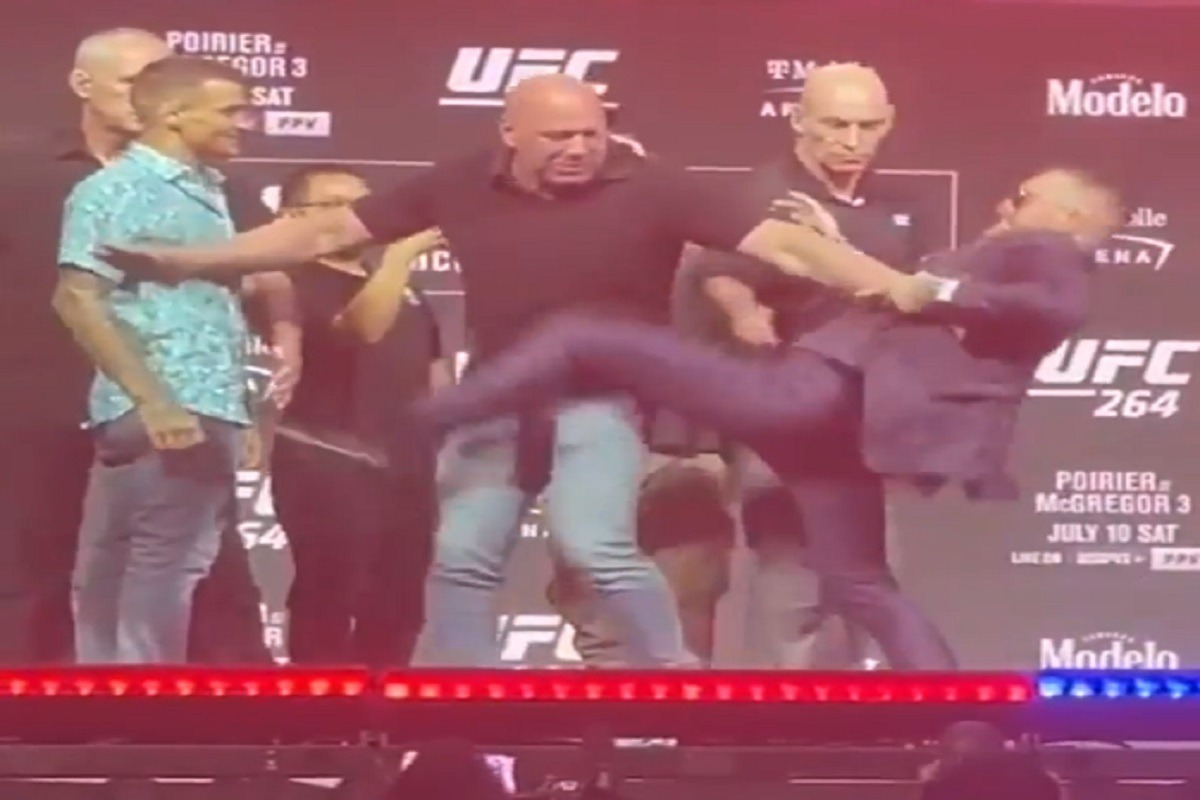 Conor McGregor and Dustin Poirier had an eventful press conference that was much more disrespectful than the last time around. With reporters constantly throwing jabs at Conor McGregor's string of losses over the last few years tension only got worse. It all came to a culminating moment where Conor McGregor kicked Dustin Poirier during the face off.
That kick could have caused Dustin Poirier to get injured, but luckily it seems like it barely grazed his right hand. It seems Conor McGregor is more on edge than ever in terms of being stoked for the match. Playing buddy buddy with his opponent seems to be a thing of the past again, which could be a good sign for him. He's in his element playing the bad guy role.
Earlier in their press conference Dustin Poirier threw a verbal kick that silenced Conor McGregor when a reporter asked why he went back to his disrespectful antics for their third match.
After causing all this commotion, and talking all that talk Conor McGregor can't lose this fight.
If he doesn't come out victorious there is probably no way his career would recover. It's on this weekend.
Author: JordanThrilla Staff