Floyd Mayweather dissed Conor McGregor calling him ""Con Artist McLoser" in a rant about racism after his loss to Poirier at UFC 257. An Instagram user asked the million dollars question, which is why people praise McGregor for acting like Floyd Mayweather, yet hate the man he mimics?
In Floyd Mayweather's opinion that answer is simple, it's a combination of racism and his success.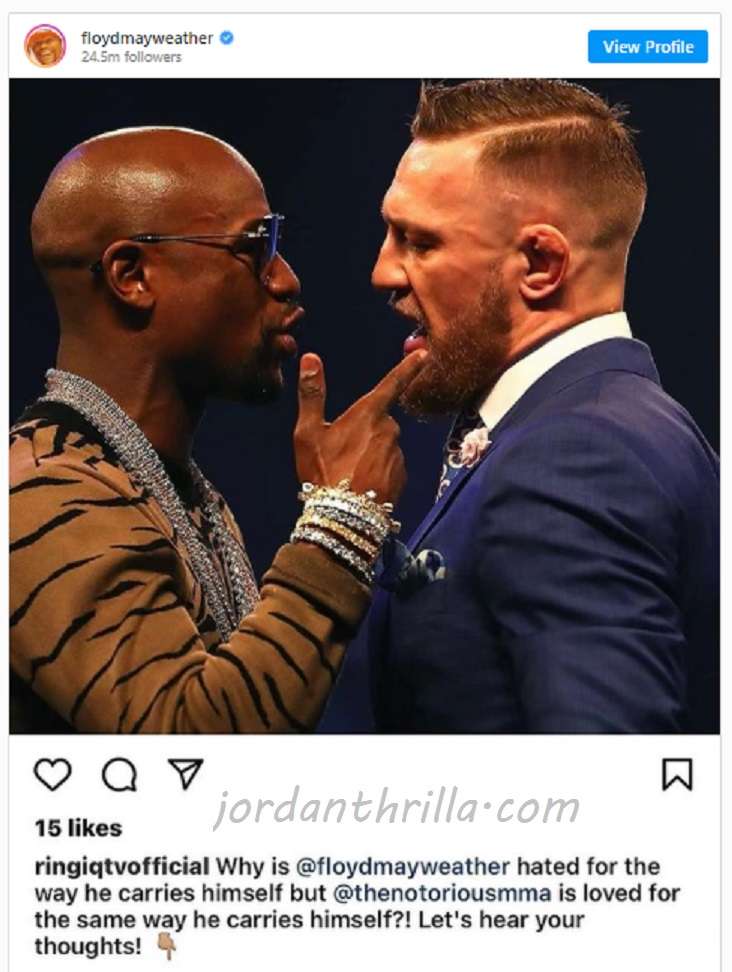 Here was Floyd Mayweather's response to the question about Conor McGregor's antics.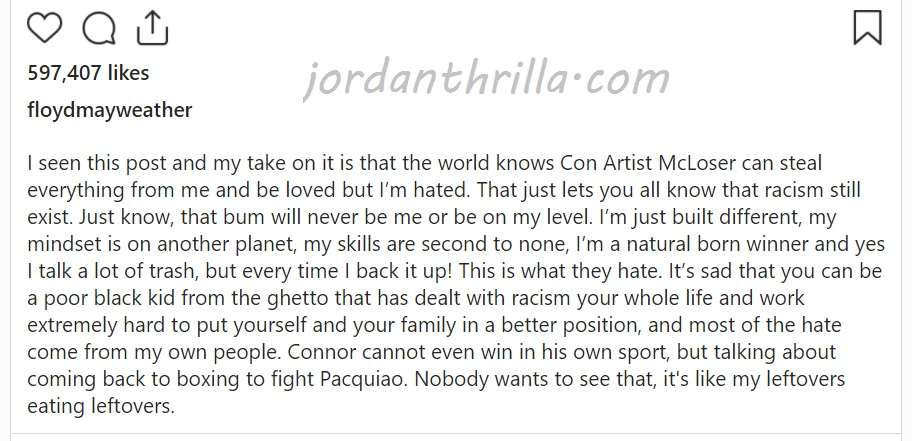 The big difference between Floyd Mayweather and Conor McGregor is that he actually backs up his trash talk with wins every time he stepped in the boxing ring. These two were actually on friendly terms during the time of their blockbuster boxing match, but it appears Floyd isn't happy about McGregor talking about fighting Pacquiao in a boxing match. You can see near the end of his statement he says, "Conor Mcgregor can't even win in his own sport, but he is talking about coming back to boxing to fight Pacquiao".
Floyd is definitely has a point about the double standards fans use when comparing him to Conor McGregor, but he might be wrong with his critique of the Notorious one wanting to box Pacquiao. Based on his last few UFC matches, McGregor might actually be better off being a boxer, because he loses for non boxing related reasons. For example he was destroying Poirier at UFC 257 landing more significant strikes, before his leg gave out from repeated calf kicks.
Author: JordanThrilla