Zion Williamson, the 23-year-old star of the New Orleans Pelicans, has stunned the basketball world with his amazing weight loss physical transformation. Photos posted yesterday on social media show that Williamson has lost a ton of body fat and gained a lot of muscle mass, making him look like a real-life Incredible Hulk.
The photos have gone viral, with many fans and analysts praising Williamson for his dedication and hard work. Some even compared him to players like Nikola Jokic, who also underwent a dramatic weight loss. Others joked that Williamson should change his jersey number from 1 to 0, because he has no body fat left.
Williamson's weight issues have been a topic of discussion since he entered the NBA in 2019 as the first overall pick. He was listed at 6-foot-7 and 284 pounds, making him one of the heaviest players in the league. His explosive style of play, which involves a lot of jumping and dunking, also raised concerns about his durability and potential injuries. It didn't help that he appears to have knock knees.
Williamson missed most of his rookie season due to a torn meniscus in his right knee, which required surgery. That trend continued as he also missed most of his games in subsequent seasons due to various ailments that could be attributed to his weight, such as his broken foot. His conditioning and stamina were also questioned by some critics, who suggested that he should lose some weight to improve his performance and longevity.
Now, with his new ripped muscular weight loss physique, Williamson seems ready to take his game to the next level and lead the Pelicans to the playoffs in the upcoming 2023-24 NBA season. His improved strength and agility will likely make him more dominant on both ends of the floor and less prone to injuries. He will also be able to match up better with other elite players in the league, such as Giannis Antetokounmpo, Kevin Durant, and Anthony Davis.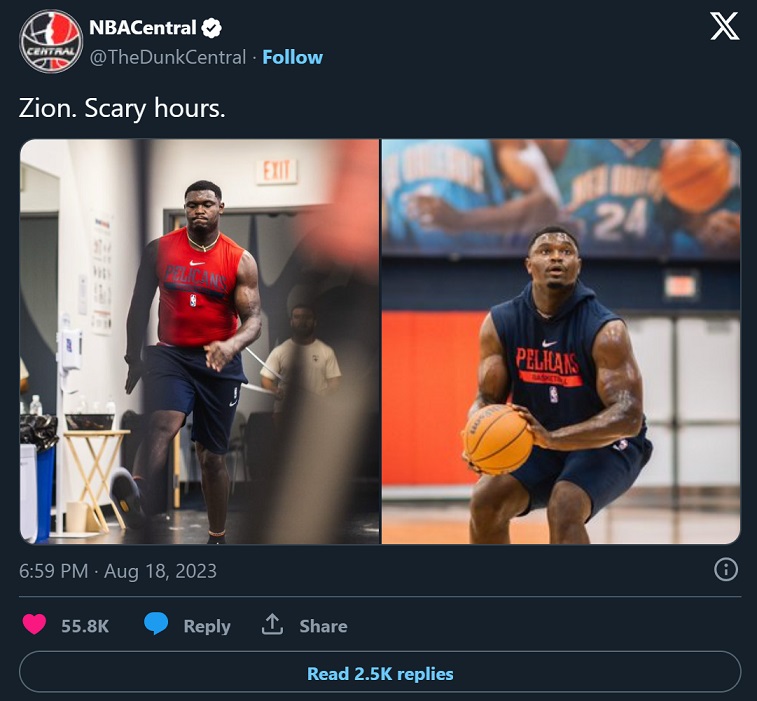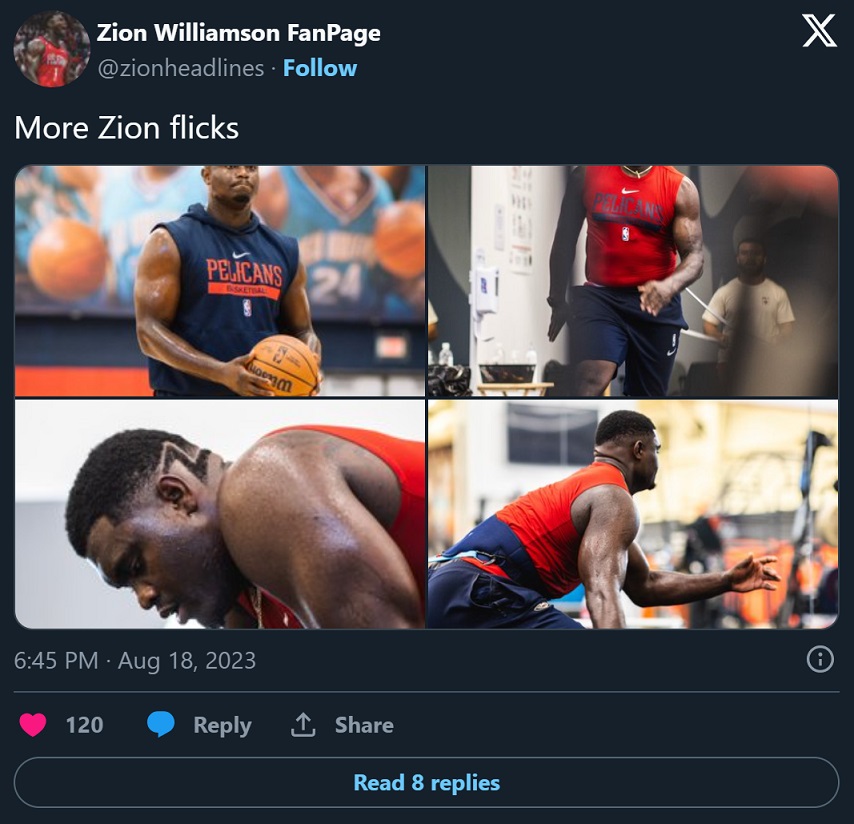 Zion Williamson's incredible transformation is a testament to his talent, work ethic, and passion for the game of basketball. He has shown that he is not satisfied with being just a good player, but wants to be a great one. He has also inspired many fans and young athletes to follow his example, and pursue their dreams with determination and discipline.
Zion Williamson is not just a basketball player, he is an injury prone phenomenon looking to change that narrative.