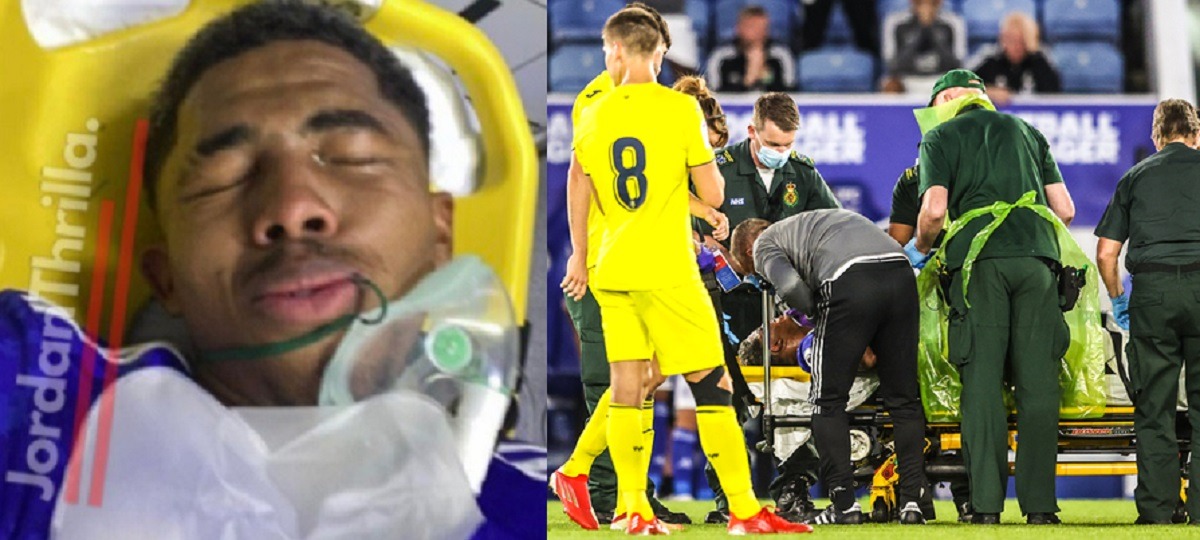 Prayers are up after Leicester's Wesley Fofana broken leg injury situation that happened during a preseason game. Villarreal's Fernando Niño tackled Wesley Fofana breaking his leg after it appeared to turn backwards. Wesley Fofana was on a stretcher as he was carried off the field.
Considering this was preseason game, people are shocked that something like this happened. As a result people around the world want Fernando Niño banned for breaking Wesley Fofana's leg on what many people have deemed a dirty tackle.
Take a look below at how Wesley Fofana broke his leg. You can see his foot is turned the wrong way when he rolled over, which indicates a spiral fracture. That's one of the hardest type of breaks to recover from.
Wesley Fofana posted an injury update on his Instagram saying "Allah U Akbar", which means "God is greater".
Social media reacted to Wesley Fofana's leg breaking injury calling for Fernando Niño to be banned.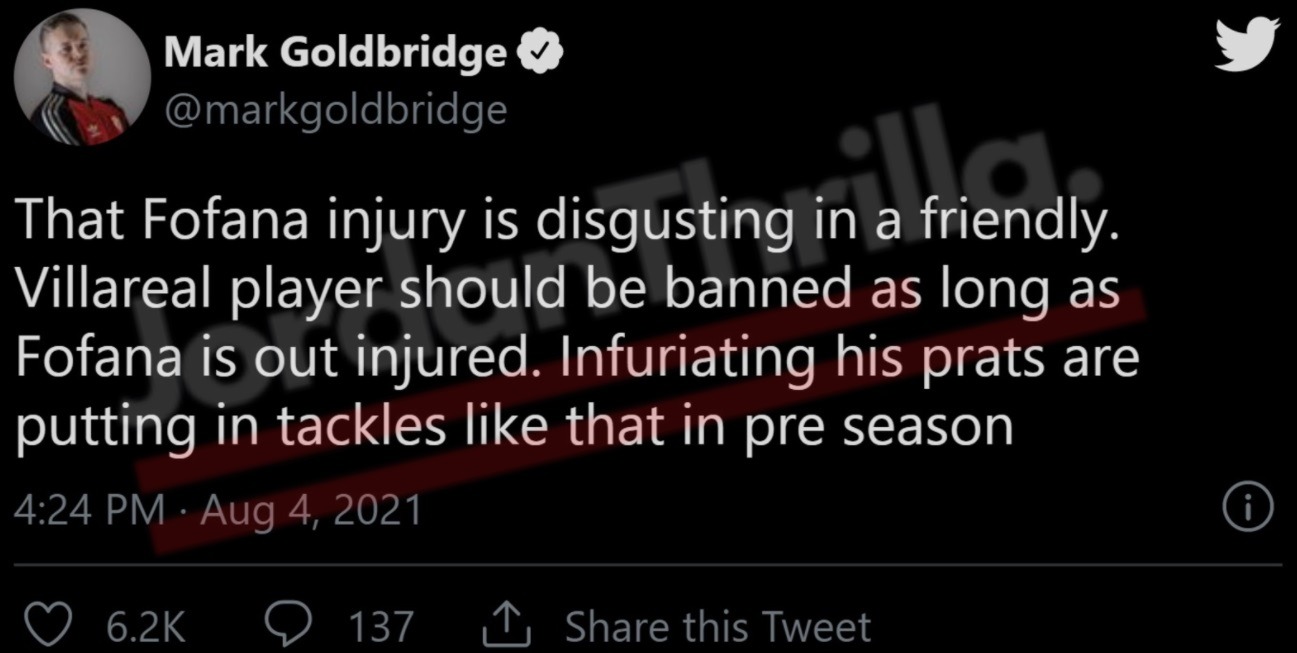 Wesley Fofana's injury puts a dark cloud over Leicester's season before it even truly begins. This is might be worst soccer injury since what happen to Chucky Lozano.
Hopefully Wesley Fofana can make a full recovery, and return to his pre-injury form one day. Sadly his season is most likely over.
Author: JordanThrilla Staff