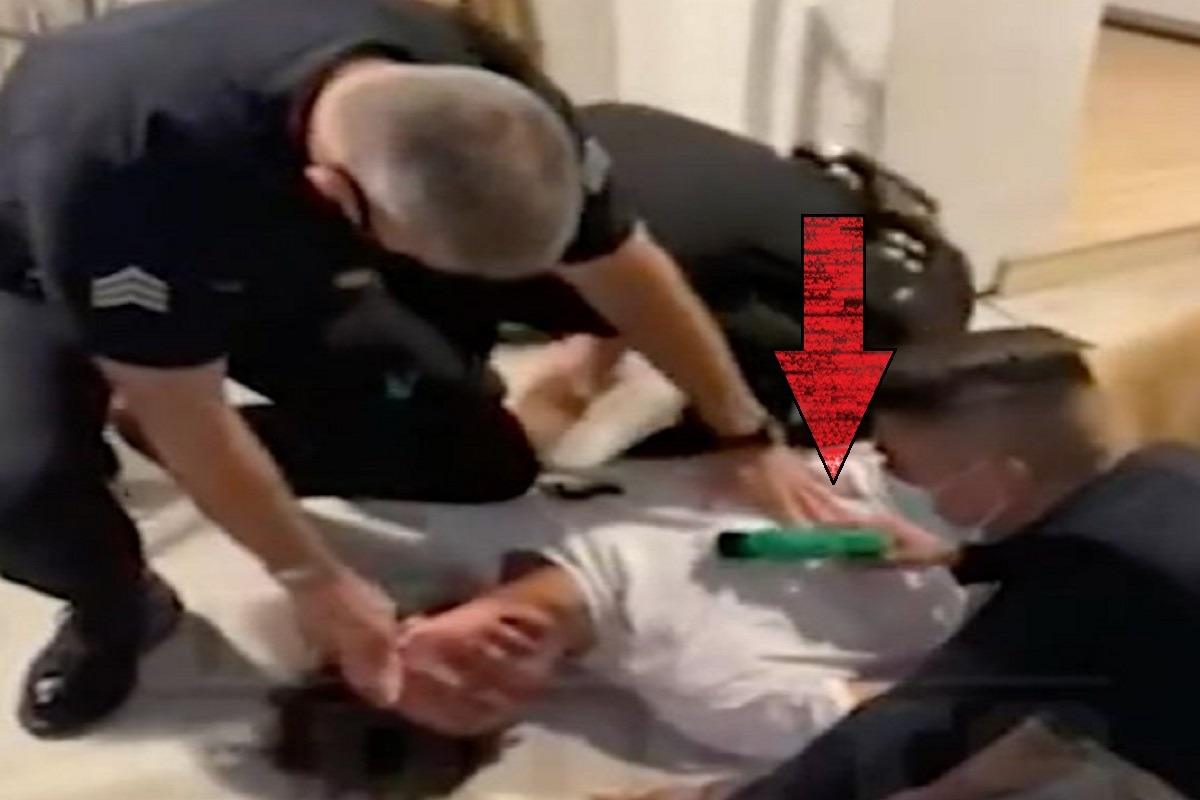 When New Orleans Pelicans 21 year old superstar center Jaxson Hayes was arrested by police preliminary reports alleged he beat up a cop who tried enter his home. The fight was said to be so intense that both Jaxson Hayes and the cop were sent to the hospital with injuries. However, new video footage of LA police arresting Jaxson shows excessive force may have been used.
The footage starts after the police were already inside his home. You can see police had a taser on Jaxson Hayes' heart area, and he appeared to be partially unconscious. Despite the fact he was barely moving there was several cops sitting on him, while they were tasing Jaxson Hayes' heart area. The video stops when one of the cops appeared to go after the person recording. What this doesn't show is what happened prior to this moment, which is why the police's body cam footage needs to be seen.
Look how long they had the taser on Jaxson Hayes' heart area. Remember the human heart runs on electric, so they could of have disturbed his heartbeat rhythm causing a heart attack.
Why Did Police Arrest Jaxson Hayes?
According to reports the police were called to Jaxson Hayes' house in LA to respond to what was described as a "domestic disturbance". Upon their arrival it's alleged Jaxson Hayes wouldn't let them come inside his house, and a fight ensued where he was tased. It's now said that "fight" was actually Jaxson Hayes pushing a cop into a wall.
The police involved in his arrest are is now being investigated under "use of excessive force" pretenses.
Author: JordanThrilla Staff