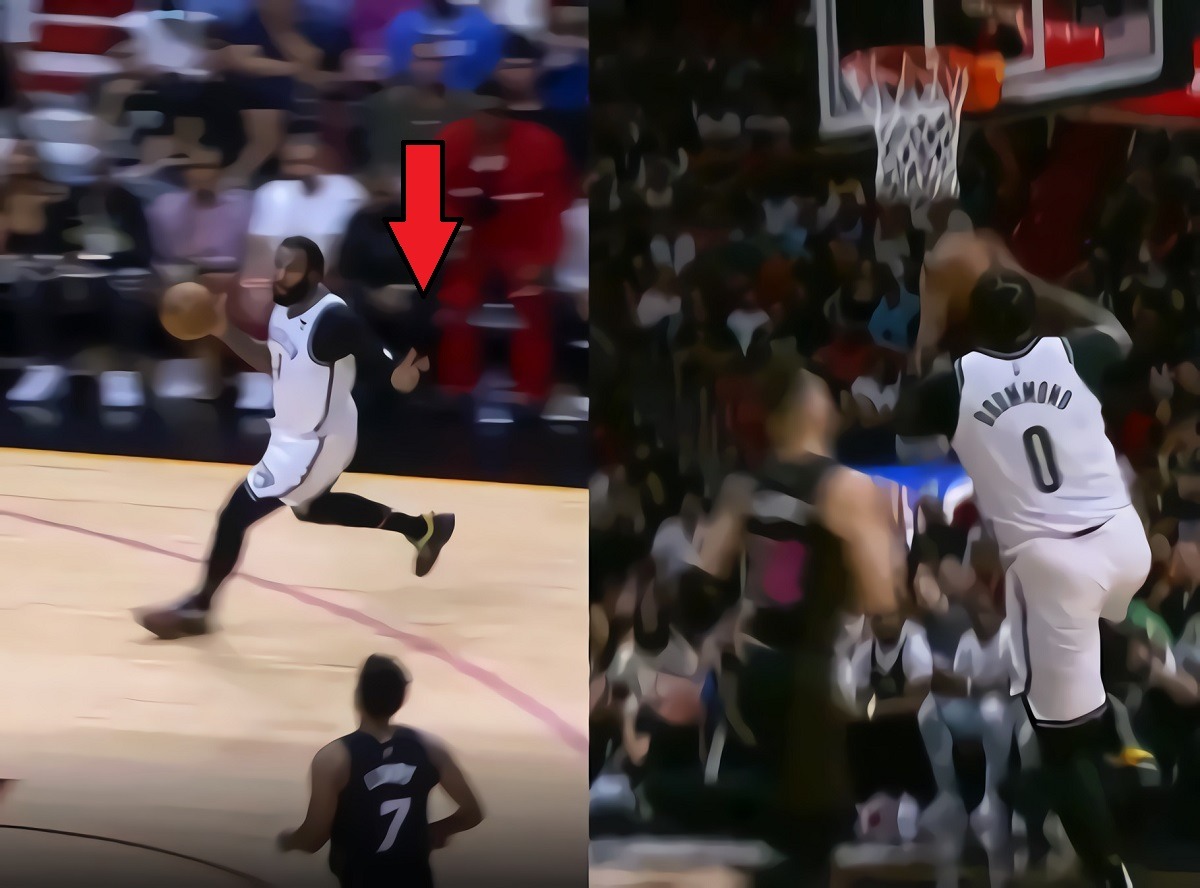 The Brooklyn Nets are feeling rejuvenated after the recent news about Kyrie Irving being able to play in home games, and after coming off a tough loss to the Memphis Grizzlies they were ready to make a statement against the 1 seeded Heat. It was a win birthed from a collective effort as many Nets players went off, but Andre Drummond had the highlight of the night.
Andre Drummond Chucks Deuces Peace Sign at Tyler Herro Before Dunking on Fastbreak
In the first portion of the game it was a close matchup, as the Heat took an early lead. However, things would turn left quickly as Nets took things up another notch, and blew the game wide open with intense defense. The most spectacular play came when after shooting the gap to get a steal Andre Drummond chucked deuces at Tyler Herro before dunking to complete a fast break he started.

That was quite possibly the most disrespectfully hilarious moment of the season, and you can't blame the Heat if they are feeling some type of way. In the midst of the game Nets were clowning the competition so bad Andrew Drummond threw a peace sign at Tyler Herro in the midst of a dunk sequence, talk about ether.
The Heat have now fallen to the second seed, and Nets remain in the 8th place only 1 game back from the 7th seed. Some people think Heat are purposely tanking to avoid a first round matchup with the Nets go figure.