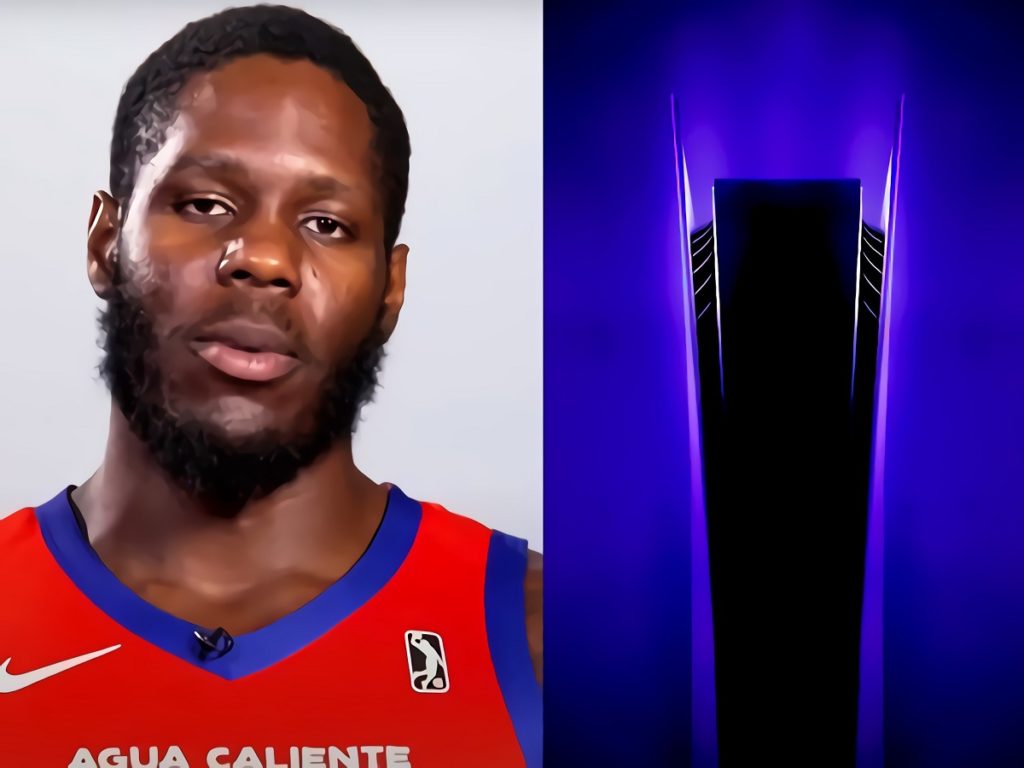 In the world of 2K the word "build" has become one of the most often used terms. The word is used to describe the archetype you create in MyCareer when selecting the attributes that will be connected to your character's strengths and weaknesses on the court. When you're build is complete 2K does the courtesy of showing you an NBA player who your MyPlayer might be similar to. One man was horrified with NBA player he mistakenly created.
Man Who Mistakenly Created Anthony Bennett Build in NBA 2K23 Goes Viral
Anthony Bennett is name Cavaliers fans want to forget, but never will be able to forget. It's like how Washington Wizards fans will never forget Kwame Brown. Anthony Bennett ended up being one of the worst number 1 draft picks ever during a time when the Cavs were reeling from Lebron leaving for the Miami Heat. All the strengths he had dominating in college when right out the window once he stepped on the NBA court.
In his best NBA season he averaged 5 points per game on 42% shooting for the Minnesota Timberwolves. Within a span of 3 years he found himself in the G League before his NBA dreams effectively came to an end. Naturally this isn't the player you want to be associated with in NBA 2k. That's core of why a man's Anthony Bennett build in NBA 2k23 went viral on Twitter.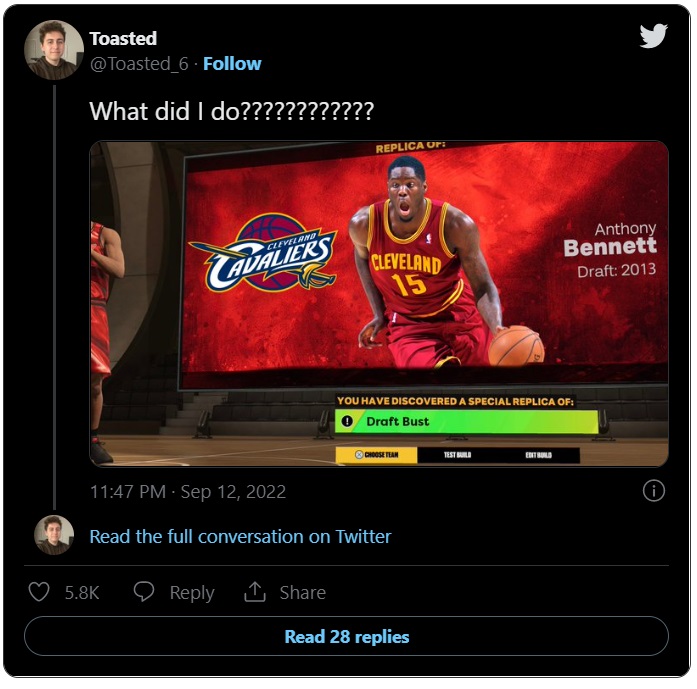 These days Anthony Bennett has become a literal journey man traveling to different countries to continue his basketball career. He had a stint playing with the Hapoel Jerusalem team, but only averaged around 6 points per game. Most recently he took his talents to Taiwan to play for the Hsinchu JKO Lioneers. Hopefully he can finally perform to his potential there.