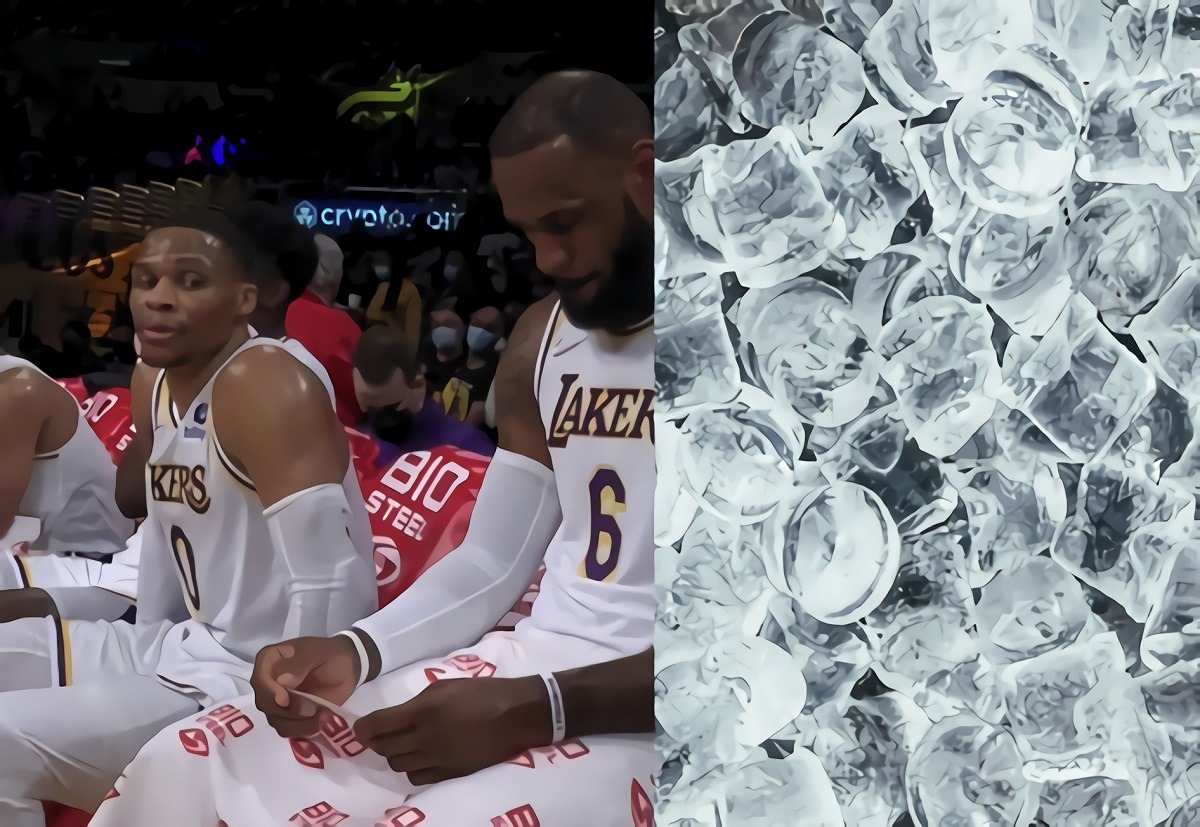 Russell Westbrook has been on quite the tear lately, but not in a good way. In a feat that almost seems impossible he has managed to make only two field goals in each of Lakers last 3 games. Tonight was one of the most painful to watch, because Lakers had chance to win, and Westbrook single handedly put out their flame. Kings arena used the opportunity to throw salt on open wounds in a very hilarious way.
Kings Arena Trolls Russell Westbrook with 'Ice Cold Player of the Game' Award After He Helps Them Beat Lakers
With about 2 minutes to go in the game Lakers cut their deficit to 2 points. Westbrook bricks a three, and Kings score to push their lead to 4. On the next possession Westbrook bricks another three, while guys like Lebron and Malik Monk watched in despair. Westbrook shot them right back out the game, after they fought to cut a 10 point lead down to 2.
When the game was almost over Kings put Russell Westbrook's face on the jumbotron with ice cubes on the background, and a message that read "Ice Cold Player of the Game". Ouch!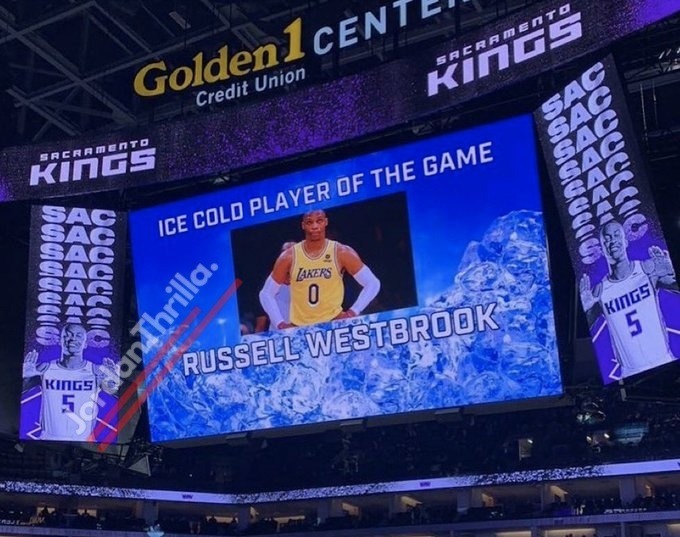 This was the story of the game for Russell Westbrook.
Westbrook finished the game shooting 2-14 from the field, 0-5 from three point land, and only scored 8 points. Over the past 3 games he has only shot 20% from the field. If there is any good news it would be that his turnovers have almost been non existent, so in a sense he's finally taking care of the ball. Problem is his jumpshot is basically a turnover now, although it won't count as one on the stat sheet.
Prayers up for Russell Westbrook, he and rim need to have a heart to heart conversation.