Lil Wayne, the legendary rapper and avid sports fan, shared his thoughts on one his favorite players in Anthony Davis, during a recent episode of Undisputed where he made some shocking comments. However, many viewers were more focused on his physical appearance than his opinions, as they noticed that his face looked noticeably fatter and swollen.
Why is Lil Wayne's Face Fat and Swollen?
Lil Wayne's swollen face quickly became a trending topic on social media, with fans and critics alike wondering what could be the cause of his apparent weight gain and facial puffiness. Some speculated that he might be suffering from some type of illness related to his liver, as he has been known to abuse a codeine-based cough syrup mixture called lean, sizzurp, or purple drank for years. Lean is a highly addictive and dangerous substance that can cause liver damage, seizures, respiratory depression, and even death.
Others suggested that he might have had some dental work done, as he has a history of poor dental health due to his long-term use of a diamond-encrusted grill that covers his teeth. In 2010, it was reported that he had to undergo an eight-hour surgery to have eight root canals, and additional work on his grill and remaining teeth. Some fans wondered if he had to get his teeth redone or removed, which could explain his swollen face.
However, there is no official confirmation or explanation from Lil Wayne on why his face is swollen, or if he is indeed facing any health issues. The rapper has not addressed the matter publicly, but he looks generally healthy despite his fatter face. Perhaps he is gaining weight from eating more since he is allegedly sober now. Or maybe he is just getting older, and it's starting to show more on his face.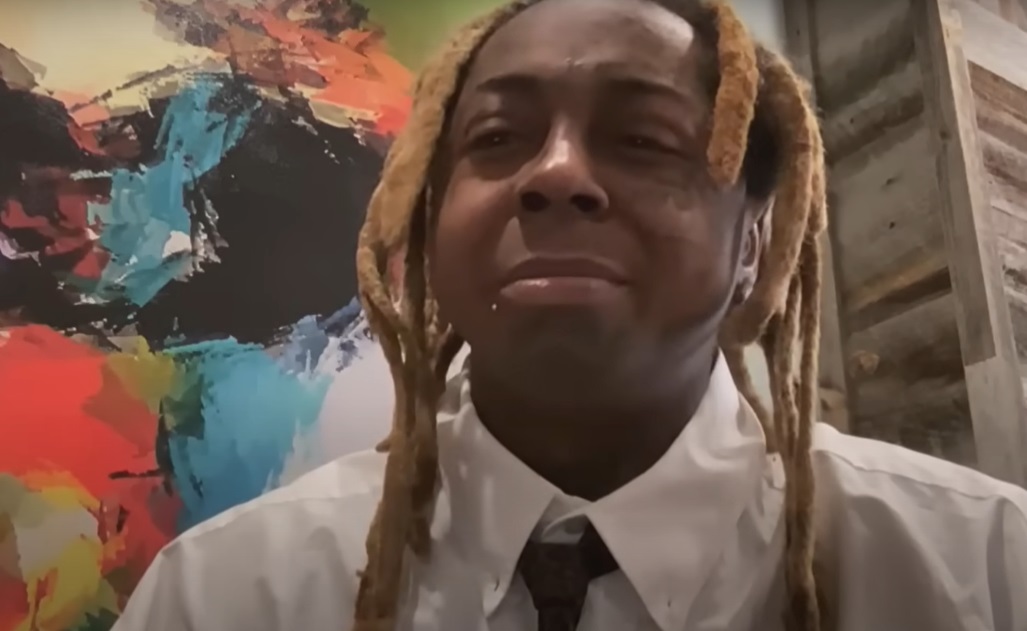 Lil Wayne, whose real name is Dwayne Michael Carter Jr., is one of the most influential and successful rappers of all time, with a career spanning over three decades. He has sold over 120 million records worldwide, won five Grammy Awards, and influenced countless artists in the hip-hop genre.
He is also a passionate sports fan, who often appears on sports shows and podcasts to share his insights and predictions, and is now regular on Undisputed. He is a loyal supporter of the Los Angeles Lakers, and has a close friendship with Anthony Davis, who he once considered to be the best player in the NBA.
Lil Wayne's fans and admirers hope that he is doing well and taking care of his health, and that his swollen face is nothing serious or permanent. Most likely it has something to do with some dental work being done. Whatever happened, Lil Wayne is setting a good example by working through it, showing how dedicated he is to his obligations.