It's official Saweetie is breaking up with Quavo. It's being reported Quavo cheated on Saweetie. It was clear this was going down when they unfollowed each other on IG. Now other women are already taking advantage of the situation to console Quavo in his DMs.
What Women Are Sending to Quavo's DMs After Break Up with Saweetie
A woman was exposed for sending Quavo DMs shortly after news of the break up with Saweetie went viral. The unnamed woman sent Quavo a DM message saying, "Keep your head up king. Don't let your crown fall. Now you find out who your real friends are". This wasn't blatant flirting like the man who sent Saweetie a DM.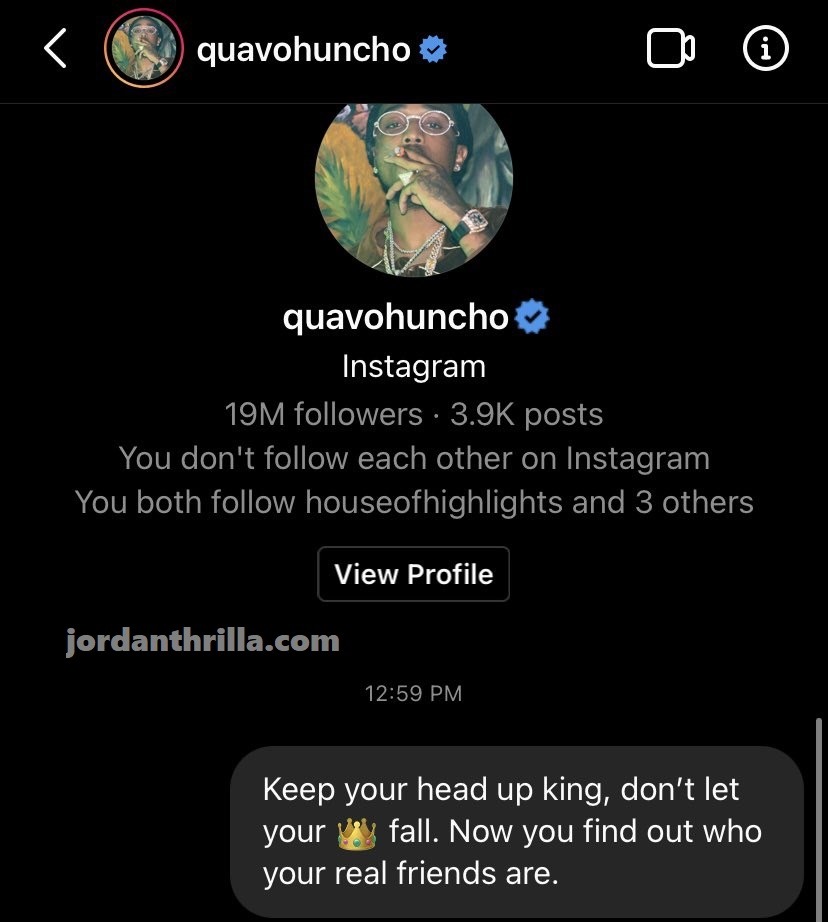 Quavo probably is trying his best to win Saweetie back, but if he can't fix their relationship he will be able to find a new girl easily it looks like. Saweetie is definitely the type of woman you don't want to lose though.
Author: JordanThrilla