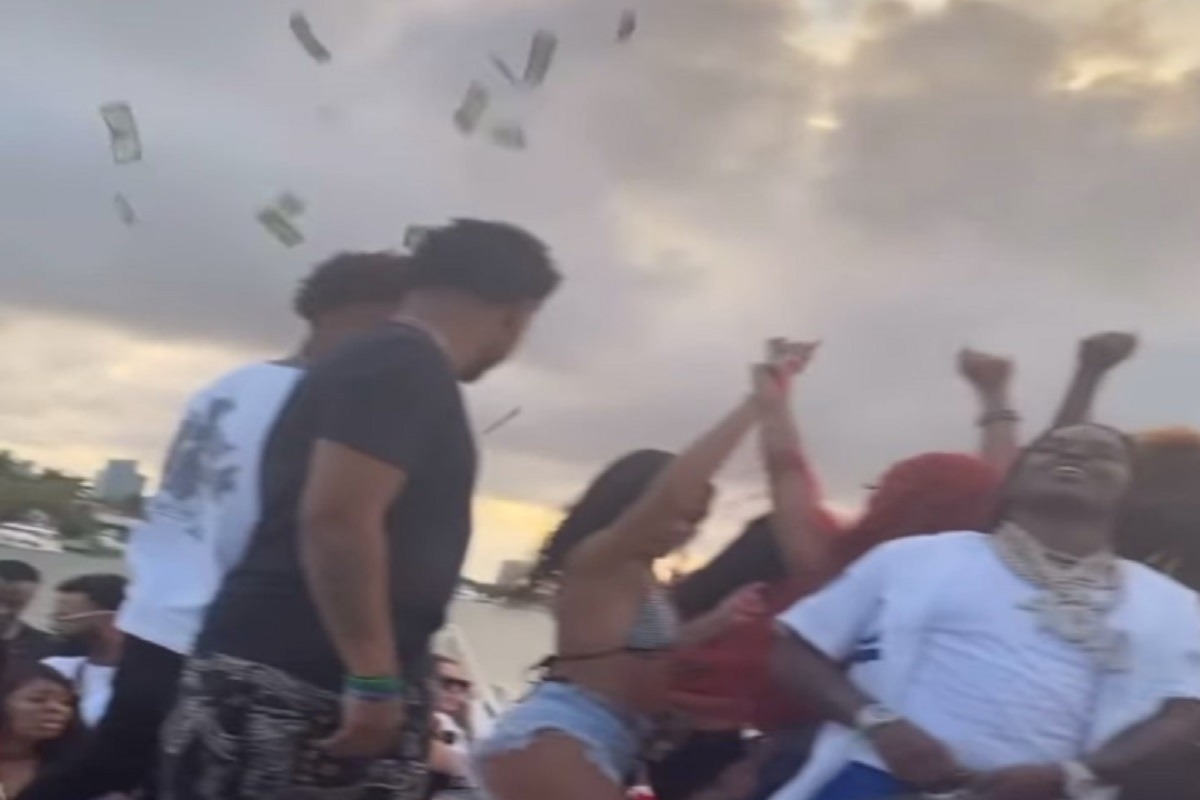 Viral footage from Biscayne Bay showing Yo Gotti and 42 Dugg throwing money into the ocean has sparked a serious debate around social media. Was it real or fake money?
In the footage all the money they throw into the air is blown away by the wind right into the water. It's not clear what type of bills they were, but does 42 Dugg really have money to burn like that? Pocket watchers are out in full effect after seeing the video.
Take a look.
Some details that point to the theory that Yo Gotti and 42 Dugg are throwing fake money into Biscayne Bay are the reactions from the people around them. Sure no one wants to look "broke" by reaching for the falling money, but it's strange they no one was even eyeing it. At the same time Yo Gotti is extremely rich so he does have enough money to burn doing something like that.
Nevertheless throwing money into the ocean is a baller move no matter how you slice it. Hopefully they don't ruin the aquamarine environment of the ocean habitat.
Author: JordanThrilla Staff