Isaiah Thomas can't catch a break on social media these days even when it comes to trying to buy some shoes. In the most recent incident social media roasted Isaiah Thomas for offering his signed Jersey in a deal for some Travis Scott x Air Jordan 1 sneakers.
In the viral tweet Isaiah Thomas said, "I need them Damn Travis Scott 1s. I'll pay retail with a signed jersey or shoes for somebody who can plug me 11.5". The elephant in the room was that Isaiah Thomas signed jersey prices are $199 on eBay. In comparison the Travis Scott x Air Jordan 1 sneakers can cost around $4,000, which is 20 times the amount of a signed Isaiah Thomas jersey.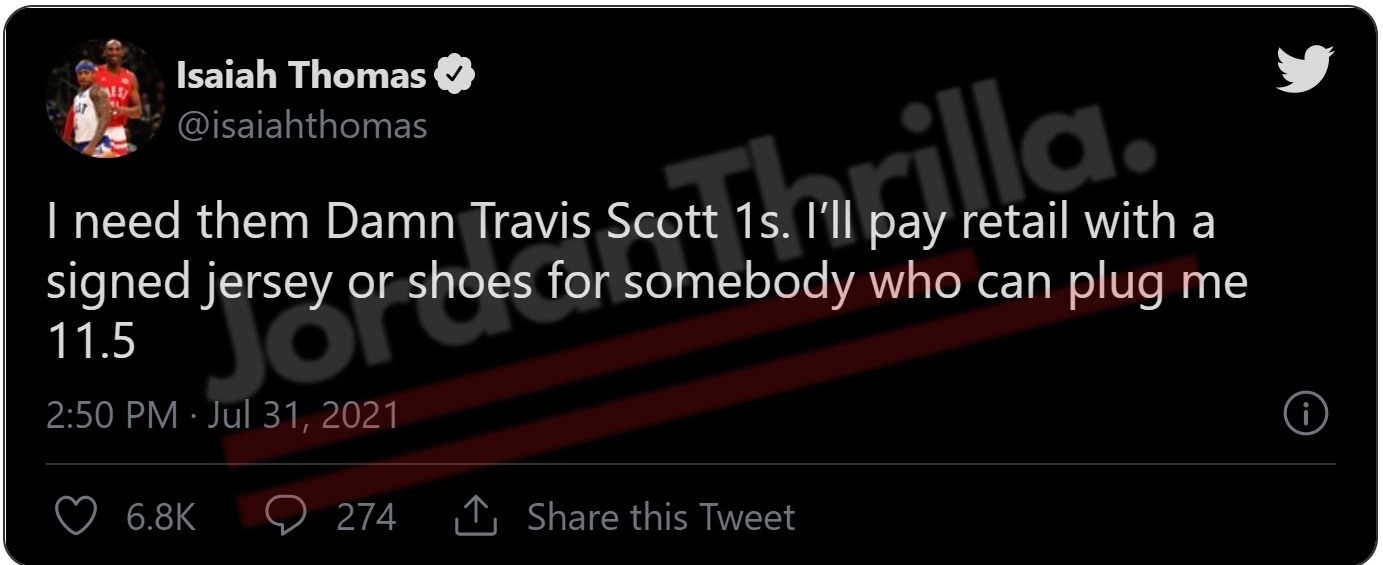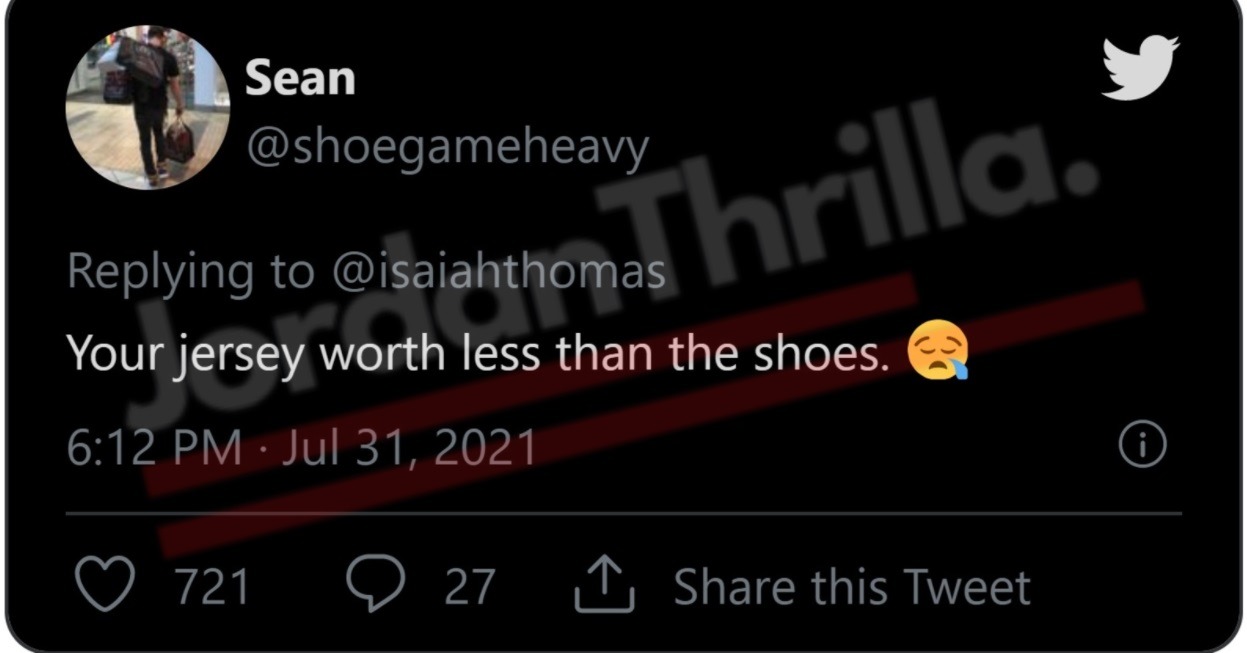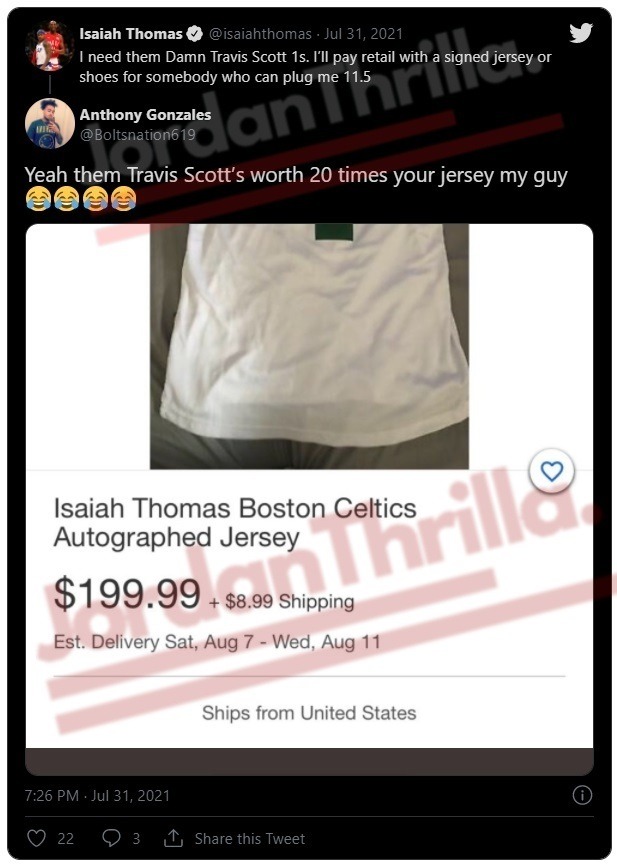 Somehow anytime Isaiah Thomas tries to be cool and interact with fans on Twitter it often times turns into a roast session like this. They didn't have to do that man like that. Pulled up the cheap price of his signed jerseys just to remind him how much he has fallen off from the days of being a superstar in Boston, and the most highly coveted 6th man in the league during his Kings tenure.
Hopefully Isaiah Thomas gets his Travis Scott x Air Jordan 1 shoes, and doesn't take all the jokes too seriously.
Author: JordanThrilla Staff